VND20tril interest rate support package in the pipeline
The Government and relevant ministries are working on stimulus packages to support businesses and stimulate economic development.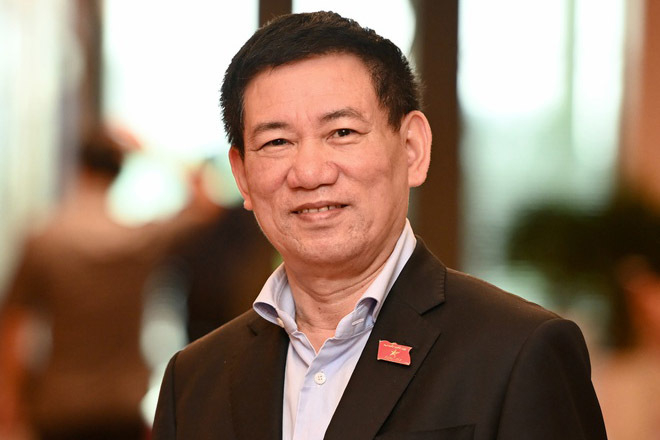 Finance Minister Ho Duc Phoc.
Finance Minister Ho Duc Phoc said that according to the Resolution of the 13th Party Congress, overspending will be implemented under certain principles, at a level of 3.7% in the next five years.
However, in the current period, it is necessary to come up with a stimulus package to support businesses and promote economic growth, so Vietnam must accept an increase in overspending of the state budget.
The Ministry of Finance is developing a stimulus package through interest rate support for businesses in certain industries and some key projects, with a total value of 10,000 to 20,000 billion VND, or through issuing domestic bonds and foreign currency bonds, Minister Phoc said.
To increase budget revenue, collection of taxes from digital and cross-border platforms will be strengthened.
Chairman of the National Assembly's Finance and Budget Committee Nguyen Phu Cuong said the Government is working on a master program on economic recovery, which will include stimulus packages, to submit to the National Assembly. He said that the economic stimulus packages should be large enough to be able to recover the economy.
Natinal Assembly deputy Hoang Van Cuong, Vice President of National Economics University, said that during a long time of lockdown, many businesses had to suspend operation and now it is difficult for them to reopen. At the same time, many workers have returned home. It will take Vietnam a longer time to recover the economy rather than last year.
According to the deputy, Vietnam currently lacks growth-creating factors. "There must be economic stimulus packages to create natural resources, specifically capital," said deputy Cuong.
"The interest rate policy package is extremely reasonable and necessary in 2022. We must boldly use the interest rate support policy to inject more money into businesses. Of course, we will be unable to keep inflation below 4%," he said.
He added that there should be stimulus packages because the domestic consumer market is extremely important to economic growth.
Stimulating government consumption is also a must, including an increase in public investment.
Deputy Vu Tien Loc, Chairman of the Vietnam International Arbitration Center (VIAC), said that Vietnam needs to have a short-term economic recovery program in 2022-2023.
"The National Assembly and the Government must immediately set out a plan to restructure and restore the economy in the next two years. In addition to fiscal support, I would like to suggest that in the next two years, there should be a specific mechanism for the simplest administrative procedures for businesses, to create a favorable environment for production and business recovery," Loc said.
Tran Thuong - Thu Hang

Sixteen banks in Vietnam reduced a total of VND12.23 trillion ($536.2 million) in interest rates for borrowers affected by the COVID-19 pandemic from July 15 to September 30, equivalent to 59.36% of their commitments.

The banking sector will provide enough credit to businesses at supportive interest rates this quarter to help revive them, according to the State Bank of Vietnam's Ho Chi Minh City branch.