VN State Audit pinpoints violations at BT, BOT projects, banks

The State Audit of Vietnam (SAV) has uncovered several violations in the execution of build-transfer (BT) and build-operate-transfer (BOT) projects as well as at local banks.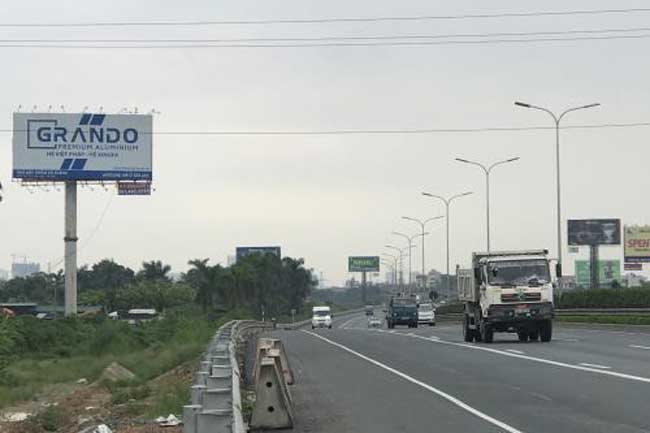 A section of Phap Van-Cau Gie Expressway, which has spurred controversy. SAV has uncovered multiple violations at BT and BOT projects and banks -
According to a report on auditing results last year that SAV Auditor General Ho Duc Phoc delivered to the National Assembly (NA) on May 20, the results of audits at eight BOT projects showed that violations in the appointment of contractors and investors and adjustments of investments were found at most of the projects.
Some BOT projects used capital from Government bond sales despite being unqualified for such access based on the NA's Resolution 55/2013.
SAV also proposed reducing the toll collection period for seven of the eight BOT traffic infrastructure projects by a combined 16.2 years.
Meanwhile, the handover of land to investors in seven BT projects went against the Land Law. Under the law, land use rights must be auctioned, instead of being summarily allocated. In addition, the land lots for these projects were appraised at low values, causing heavy losses for the State budget.
Contractors were appointed for most of the projects, sidestepping competition to choose the best ones. Further, the estimated investments for these projects were not approved by the competent agencies.
The capital for most of the BT projects was sourced from loans, raising the project execution costs and posing a high risk during the execution process.
SAV suggested imposing a total fine of more than VND2.9 trillion (US$124 million) for these projects.
Phoc also reported the results of audits of the use and management of the State capital and assets at the State Bank of Vietnam, seven commercial banks and finance and insurance companies, pointing out that the total outstanding loans at Vietnam Thuong Tin Commercial Joint Stock Bank, Baoviet Holdings and Vietnam Public Bank exceeded the limits set by the central bank by nearly VND7 trillion.
The cross ownership among banks remains in place, such as between Saigon Thuong Tin Commercial Joint Stock Bank and Kien Long Commercial Bank. Vietnam Maritime Joint Stock Commercial Bank, Bank for Foreign Trade of Vietnam, National Citizen Bank, Orient Commercial Bank and Vietnam Bank for Agriculture and Rural Development are also holding the shares of other credit institutions.
In addition, the bad debt settlement of Vietnam Asset Management Company showed shortcomings. The company did not check the assets used as collateral for debts and did not directly settle bad debts but empowered credit institutions to do the job. SGT
Lan Nhi