VN industrial, logistics real estate a resilient asset class: analysts
Demand for e-commerce and pharmaceuticals ensure that the industrial and logistics real estate segments remain the most resilient asset class in 2021, experts have said.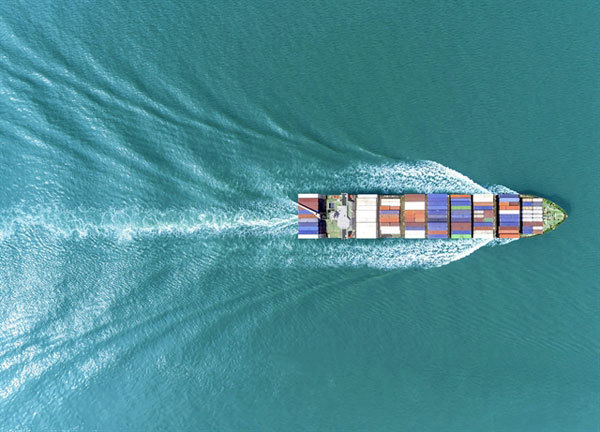 High demand for e-commerce and pharmaceuticals makes the industrial and logistic real estate segments further develop. — Photo Courtesy JLL Vietnam
In its latest report on the segments, property consultant Jones Lang Lasalle (JLL) said early and mid-2021 will always be remembered in history as the time when COVID-19 changed lives and businesses in Vietnam.
Most provinces and cities' authorities imposed strict social distancing measures, fuelling the dramatic acceleration of e-commerce as consumers stuck at home flocked to online shopping portals.
"Amid slowing economic activity, COVID-19 led to a surge in e-commerce and accelerated digital transformation," Trang Bui, head of client development, transactions Vietnam, JLL, said.
"Logistics and industrial buildings, comprising warehousing and supply chain and manufacturing facilities, received increasing investments due to the rise of e-commerce and third-party logistics (3PLs) services in recent years."
According to the Vietnam e-Commerce and Digital Economy Agency, Vietnam is one of the fastest growing e-commerce markets in Southeast Asia due to its young and tech-savvy population and strong growth in smartphone ownership and 4G.
Retail e-commerce grew at 18 per cent last year to US$11.8 billion, it said.
JLL forecast logistics and industrial investment in the Asia-Pacific to almost double from 2019-2021 to $50-60 billion in 2023-25, and said Vietnam has developed a tri-economic regional model to stimulate vertical growth. 
In the second quarter of this year the total area of industrial land and ready-built factories were 9,700ha and 1.9 million square metres in the north, 6,600ha and 30,500 square metres in the central region and 25,200ha and 3.2 million square metre in the south. 
The quarter also saw a lot mergers and acquisitions and welcomed new investors such as GNP Industrial and KCN Vietnam, signs of great market potential even during the pandemic.
"The attractiveness of the logistics and industrial asset class will only intensify for investors, as many of them are starting to increase their exposure to logistics assets while they look to allocate capital to stable income-producing assets," Trang said.
However, COVID-19 has affected the supply chain and manufacturing as factories faced labour shortages due to restrictions on people's movements. 
JLL said logistics connections suffered from disruption in product delivery since goods were classified into essential and non-essential.
FMCG, e-commerce, pharmaceuticals, and cold storage are among the sectors that would have demand for additional warehouse space near urban areas while the auto, heavy machinery, and chemical industries are likely to look for short-term leases in suburban areas, it said.
Trang said though prices of construction materials have increased by 25 per cent this year, "Demand for e-commerce and pharmaceutical services has ensured that Vietnam's industrial and logistics real estate sector remains the most resilient asset class in 2021." 
JLL said however the logistics industry has to overcome many challenges to achieve growth goals, and it is imperative for the country to continue investing in infrastructure, like highways, utility networks and renewable energy, to enter the next phase of the industrial and logistics cycle and become more competitive among regional peers. 
Vietnam also needs to significantly improve the time and costs required for cross-border trade, it added.
Source: Vietnam News

Despite the Covid-19 pandemic, the industrial real estate market is still bustling with many merger and acquisition (M&A) deals and an increase in new industrial land areas.
Investments in logistics and industrial real estate in the Asia Pacific will double in the next three to five years as investors look to increase exposure to the asset class, Jones Lang LaSalle has forecast in a recent report.