Vietnamese national brand valued at US$247 billion

National brand Vietnam Value has risen in value by US$12 billion over last year to US$247 billion, according to the UK's brand valuation consultancy Brand Finance.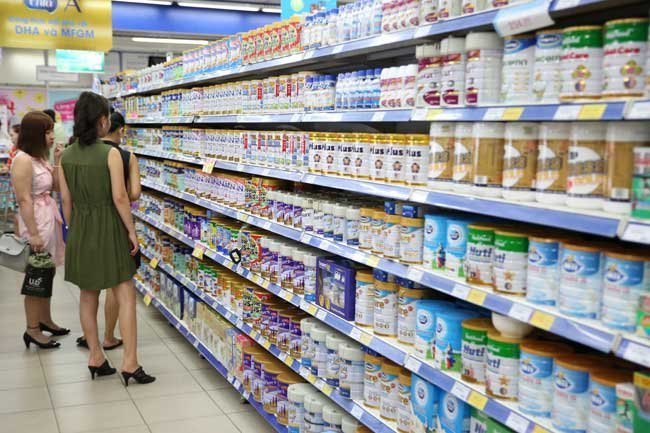 Products displayed at a Co.opmart supermarket on Ly Thuong Kiet Street in HCMC. National brand Vietnam Value has risen in value to US$247 billion
In 2000, Vietnamese brands were not listed by international organizations. This year, the total brand value of the top 50 brands of Vietnam was US$9.3 billion, the Government news website reported.
Over the last three years, Vietnam jumped eight places to 42nd among 100 countries and territories in terms of national brand value thanks to the Government's efforts to reform the business environment, boost import-export activities and support enterprises.
The Government's national brand program is a long-term trade promotion program to introduce high-quality products of Vietnam.
Over the last 15 years, the program has brought multiple positive results, contributing significantly to raising the awareness of management agencies and enterprises of the importance of brand development and protection. The program has also helped enterprises improve their business capability and promote their brands.
In the 2020-2030 period, the country will continue executing the program in line with trade strategies. The growth of the total export revenue from products under national brands is expected to be higher than the country's average export turnover growth.
The country is also expected to have more than 1,000 products that meet national brand standards by 2030.
In addition, the proportion of local enterprises aware of the crucial role of branding in their production and business is scheduled to increase to 90%. Also, all products recognized as meeting national brand standards will be promoted in both local and key export markets.
The Trade Promotion Department, under the Ministry of Industry and Trade, will sign a cooperation agreement with Brand Finance to jointly launch programs to promote "Vietnam Value" and enterprises with products that meet national brand standards. The two sides will also cooperate to develop brands from new enterprises in the food processing, textile and garment, footwear and wood sectors. SGT

More and more foreign dairy producers have arrived in Vietnam as they can see the great potential of the market.

Global Fashion Co. Ltd., owner of the brand Vascara, has sold most of its shares to a Japanese partner. 

VNS reporter Nguyen Minh Huong asks trade experts about the importance of branding in Vietnam during the announcement of the top 50 most valuable brands in the country.