Vietnamese Finance Ministry's legal framework to allow FIE bourse entry

The Vietnamese government is on the way to remove roadblocks for foreign-invested enterprises to raise public capital on local bourses, in a signal to attract more overseas attention.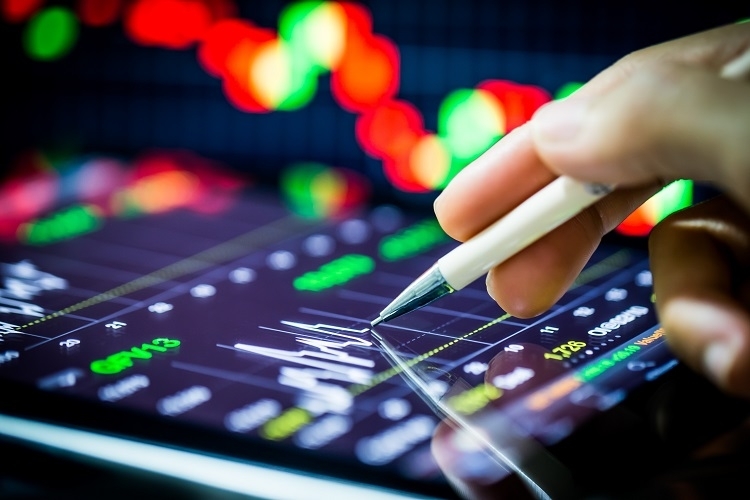 MoF's legal framework to allow FIE bourse entry
In its half-year report, the Ministry of Finance is considering a new legal framework that facilitates the listing of foreign-invested enterprises (FIE) on the domestic equity market.
The revised Law on Securities, which currently awaits National Assembly approval, stipulates that FIEs with the charter capital of at least VND30 billion ($1.3 million) and more than 100 shareholders must go public. Accordingly, overseas involvement from FIEs which meet special requirements when converting into joint-stock companies is also set to increase. The move might send a signal that Vietnam is honouring the promise to further open its financial market. The exact timeline, however, is not yet known.
There are several factors for FIEs to become part of the game, particularly in foreign ownership limits (FOL) and in the lack of specific guidance. At the moment, overseas investors are still concerned that Vietnam's regulations on FOL may have deterred FIEs from joining the market.
Vietnam Fortress Tools JSC, one of the leading foreign-invested manufacturers in gardening tools, planned to join other companies of its kind on the local stock exchange in 2018 with a total volume of more than 26.8 million shares at par value of VND10,000 (44 US cents).
At first, Fortress Tools and other investors were optimistic about its ambition of being a lucrative listed FIE and paving a new trend for other FIEs in Vietnam. However, the company still has not completed its plan because market conditions, as well as regulations, were not supportive.
In the latest email response to Fortress Tools, the State Securities Commission (SSC) said it is the lack of legal instructions on guiding FIEs to be listed that held the company's plan back.
In a bid to facilitate FIEs to go public like in the case of Fortress Tools, the SSC also emphasised that it would "collaborate with other relevant governmental agencies to issue specific guidance under February's Decision No.242/QD-TTg". The decision approves the scheme for restructuring securities and insurance markets by 2020 and vision towards 2025.
In another case, Phu My Hung, one of the biggest FIEs which has been operating in Vietnam for more than 30 years, focusing on developing urban areas, is also going to ­enlarge its presence in the financial sector. However, Vietnamese legal procedures, contrary to expectations, have not supported foreign access to the equity market yet.
Experts expressed their concerns that lagging regulations, including existing restrictions on foreign-owned shares and concerns about capital flight, have impeded many FIE's opportunities of raising public funds.
According to Tran Dinh Dung, head of the Underwriting and Financial Advisory Department at Saigon-Hanoi Securities JSC, the FOL is a big issue for FIEs, particularly those operating in conditional sectors such as real estate, retail, or healthcare.
"The FOL, combined with the low percentage of free-float shares and significant number of state-owned shares, limits the space for overseas investors," said Le Hai Tra, board member of the Ho Chi Minh City Stock Exchange.
Last year alone, there were at least four such companies applying to list on the Ho Chi Minh City Stock Exchange and two more aiming at the Hanoi bourse. But regulatory delay is hurting their chances of raising capital in the country, while also negatively affecting the image of Vietnam's market as an open and welcoming space for international investors.
Prior to 2015, many FIEs were discouraged from listing due to the 49-per-cent FOL imposed on listed entities. However, even after Decree No.60/2015/ND-CP issued in June 2015 on implementing the Law on Securities scrapped the FOL in 2015, few FIEs made their debut on the public market as struggles remained.
Up to now, after seven FIEs were promoted on Vietnam's bourse including Mirae JSC, Nagakawa Group JSC, and Siam Brothers Vietnam JSC among others, there has been no FIE that can make its way onto Vietnam's equity segment.
In China, the abolition of ownership restrictions for foreign investors in the financial sector will take place in 2020, a year earlier than scheduled.
China's announcement to bring forward the removal of the FOL is a welcome development and will likely continue to help attract overseas capital into China's stock and bond markets. Elsewhere, in Thailand and Singapore foreign companies are treated the same as their domestic counterparts in the stocks arena.
Dominic Scriven, chairman of Dragon Capital Group, told VIR in a previous interview that the Vietnamese market should ensure that it can absorb any shock caused by the sudden withdrawal of foreign capital before telling all companies to scrap the FOL.
"The only way is to improve market liquidity and transparency as well as ease of access to foreign exchange markets, and to boost the market size," Scriven added. VIR
Luu Huong