Vietnamese banks see improved capital adequacy ratios

The capital adequacy ratio (CAR) of Viet Nam's credit institutions has improved thanks to their increased equity.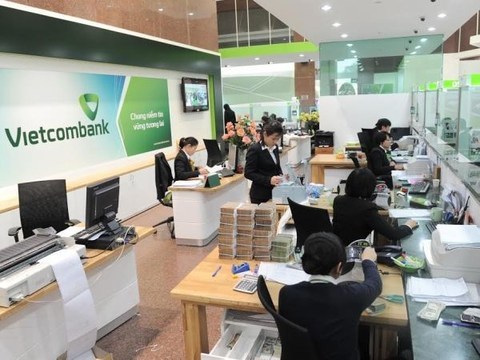 Vietcombank is one of the few banks to have met Basel II standards before the central bank's 2020 deadline.
The latest report from the State Bank of Viet Nam (SBV) released last week showed the CAR of credit institutions had inched up to 11.80 per cent at the end of February from 11.57 per cent in the first month of 2019. Previously, the CAR dropped from 12.14 per cent at the end of 2018 to 11.57 per cent in January 2019.
The CAR of State-owned commercial banks rose from 9.31 percent to 9.42 percent, commercial banks from 10.56 per cent 10.76 per cent and joint venture and foreign banks from 23.53 per cent to 24.67 per cent.
According to experts, the rise was due to the increased equity of the credit institutions, of which the equity of private commercial banks posted the highest rise of nearly VND2.02 trillion (US$86.56 million) to more than VND332.02 trillion.
Despite the rise, the experts noted the CAR of domestic banks remained very low, especially in State-owned commercial banks. Many local banks current ratios do not meet the CAR requirement of 8 per cent under Basel II standards.
According to SBV regulations, from January 1, 2020, local banks will have to calculate their CAR according to Basel II standards, which comprise minimum capital requirements, supervisory review and market discipline issued by the Basel Committee on Banking Supervision with the goal of enhancing competition and transparency and making banks more resistant to market changes.
Analysts from Fitch Group's Fitch Solutions Macro Research said that although the CAR of State-owned banks and joint stock commercial banks – which together account for 85 per cent of assets in the banking sector in Viet Nam – were already at 9.3 per cent and 10.6 per cent, respectively, the calculation for risk-weighted assets would be stricter under Basel II standard, which could see the banks' CARs fall.
"We believe that banks will tighten lending towards riskier ventures in anticipation of the Basel II standards and this will weigh on loan growth," the analysts said.
Only seven banks – Vietcombank, VIB, OCB, MBBank, TPBank, VPBank and ACB – have been so far approved by the SBV to apply Basel II.There are still 28 banks that have to race against time to meet the standards.
Fitch predicted that many Vietnamese banks, especially small ones, will face the problem of undercapitalisation when the Basel II standards are implemented due to more stringent calculation of risk-weighted assets. This could see consolidation in the sector involving smaller and weaker domestic banks merging with larger counterparts to attain the required capitalisation levels. – VNS