Vietnam to further develop biotechnology industry by 2030
The Government has approved a plan to further develop the biotechnology industry in Vietnam, levelling it up to that of advanced industrial countries by 2030.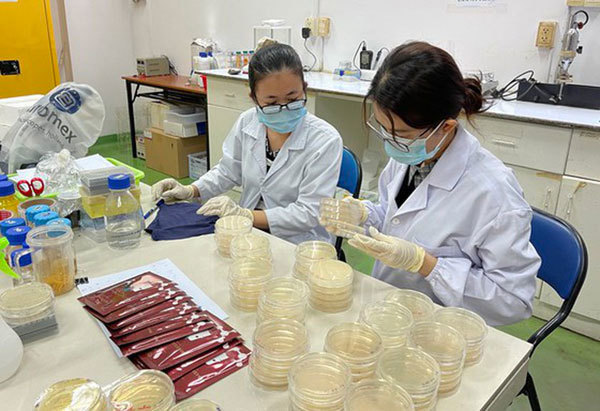 Research for a bio-technology product in SHTP Labs. — Photo sggp.org.vn
The plan sets out clear objectives for Vietnam's biotechnology in the run-up to 2030. The focus will be on light industry, energy and commerce, with an emphasis on strong, green value chains for bio-products and biotech companies. 
To achieve these objectives, Vietnam needs to stimulate technological innovation and scale-up production, in order to cut costs by at least 25 per cent before 2025. By 2030, the number of biotech companies in Vietnam should have increased by at least 50 per cent in the 2021-25 period.
The Ministry of Industry and Trade is in charge of organising, implementing and supervising the plan. The Ministry is also required to develop policies to mobilise social resources for the plan.
In April 2017, the Prime Minister set a target of at least 7 per cent of GDP being generated from biotechnology by 2030.
Source: Vietnam News

Nguyen Quoc Binh returned to Vietnam from Canada, accepted an invitation to help HCM City's leaders lay a foundation for the biotechnology sector.