Vietnam stops importing pigs from Thailand
The Ministry of Agriculture and Rural Development has sent a document to the Thai Embassy on the suspension of imported live pigs from Thailand into Vietnam.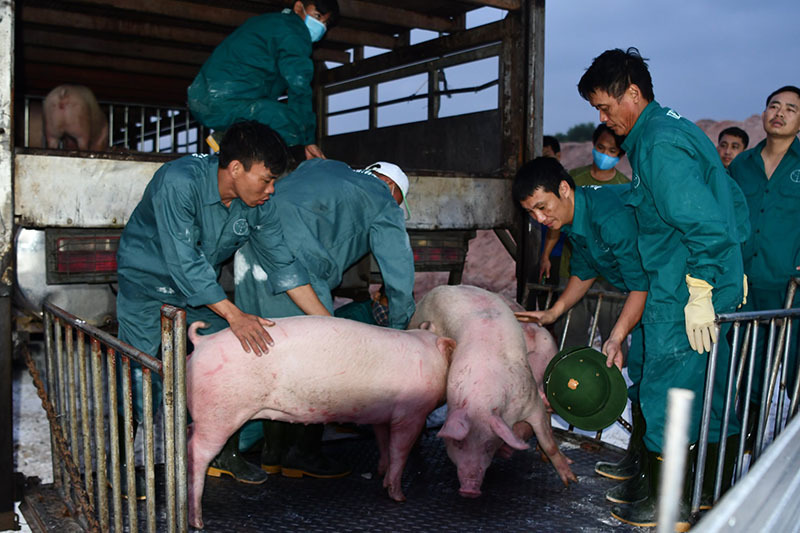 In the second half of 2020, Vietnam imported over 447,000 live Thai pigs.
According to the Department of Animal Health of Vietnam, on May 19 the animal quarantine agency found a shipment of 980 pigs imported from Thailand infected with African Swine Fever (ASF).
To prevent ASF from entering Vietnam and spreading the disease to domestic pigs, the Ministry of Agriculture and Rural Development decided to temporarily suspend the import of live pigs from Thailand from June 30, 2021.
For batches of live pigs that have been signed by enterprises of the two countries and will be transported to Vietnam by June 29, the Ministry allowed imports into Vietnam and directed the veterinary agency to strictly control them to ensure food hygiene and safety.
The Ministry has assigned the Department of Animal Health to coordinate with the competent authority of Thailand to assess the epidemic situation in Thailand and consider allowing the import of Thai pigs when the conditions for disease safety are ensured.
Previously, the Ministry of Agriculture and Rural Development allowed the import of live pigs from Thailand to Vietnam for raising and slaughtering for food from June 12, 2020 in order to balance supply and demand of pork in the local market.
In 2020, Vietnam imported 447,600 live pigs, equivalent to 44,800 tons of meat, and 34,600 breed pigs from Thailand.
The country imported nearly 226,000 tonnes of pork of all kinds last year, an increase of 260 percent compared to that of 2019. The main sources of imports are from Russia, Poland, Brazil, Canada, the US, Germany, and Spain.
In the first quarter of 2021, Vietnam imported 34,600 tonnes of pork (HS code 0203), worth 80.07 million USD, up 101.4 percent in volume and 102.3 percent in value over the same period last year./.
Tam An

Pork became very expensive in 2020 as Vietnam had to import pork to satisfy domestic demand.