Vietnam spends over US$10 billion paying government debts in Jan-Sep

Upon breaking downs, the government spent VND195.7 billion (US$8.43 billion) on paying domestic debts and VND41.2 trillion (US$1.77 billion) on foreign debts.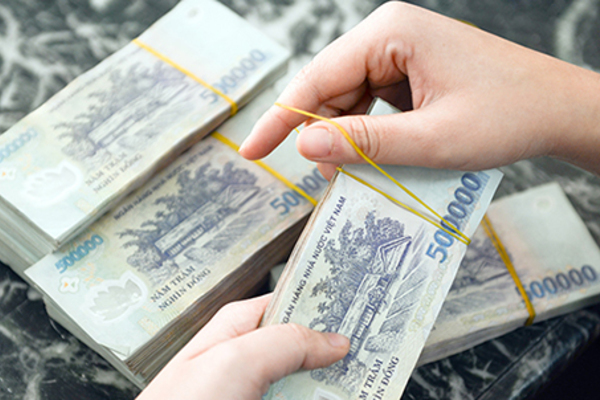 In the first nine months of 2019, nearly VND236.9 trillion (US$10.16 billion) was allocated to pay government debts, according to the Ministry of Finance (MoF). 
Upon breaking down, the government spent VND195.7 billion (US$8.43 billion) on paying domestic debts and VND41.2 trillion (US$1.77 billion) on foreign debts. 
This included VND19.6 trillion (US$844.5 million) for debt payment in September, including VND11.9 trillion (US$512.73 million) for domestic debts and VND7.7 trillion (US$331.77 million) for foreign ones. 
In the January – September period, Vietnam signed five financing agreements from foreign sources, including four with the Asian Development Bank and one with the OPEC Fund for International Development (OFID). 
In September, the disbursed amount from the ODA sources reached US$89 million, accumulating a total of VND32.73 trillion (US$1.41) billion in disbursement, accounting for 26.2% of the target set by Prime Minister Nguyen Xuan Phuc. 
The MoF attributed the low disbursement rate to delay in assigning mid-term public investment plan, insufficient fund allocation, slow adjustment of investment plan, cumbersome procedures, or delay in completing disbursement procedures. 
Starting October 15, the MoF is set to disclose periodically data regarding the disbursement rate of ODA on its website, where it will name three ministries and 10 provinces/cities with the lowest disbursement rates.
The data, along with detailed assessment of the MoF, would later be submitted to Prime Minister Nguyen Xuan Phuc for consideration and instruction. 
In early October, Moody's placed Vietnam's Ba3 local and foreign currency issuer and senior unsecured ratings of the government of Vietnam under review for downgrade. The decision was due to institutional deficiencies that led to delayed payments on an obligation by the government. 
However, the MoF said the obligation was guaranteed by the government, meaning not a direct obligation.
The ministry argued that Moody's decision, which was based on a single incident, is improper, and requested the rating agency to reconsider the issue. Hanoitimes
Ngoc Mai

Many banks are auctioning mortgaged assets, mainly real estate, worth trillions of Vietnamese dong to speed up the resolution of non-performing loans.  
Acting on behalf of the government in disbursing capital for the nation's important projects, the Vietnam Development Bank (VDB) has been found committing serious violations.