Vietnam's No. 1 billionaire expands investment
Vingroup, the company of Vietnam's richest man, billionaire Pham Nhat Vuong, has expanded investment in major projects in the fields of electric cars and technology but has not neglected its traditional businesses.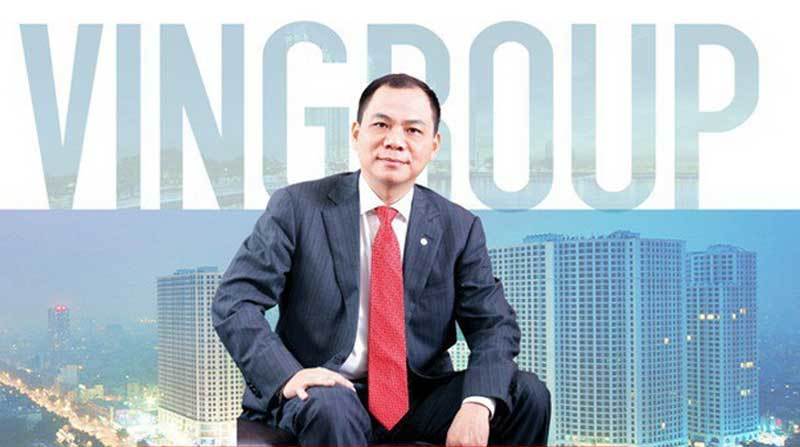 Billionaire Pham Nhat Vuong.
Vingroup has kicked off a series of projects worth 10 billion USD in the northern coastal province of Quang Ninh, including the Green Ha Long Urban Area in Quang Yen town and Ha Long city; Dong Trieu Golf Course; Quang Ninh LNG Plant; and Van Ninh Port.
These projects cover a total area of over 4,000 hectares, in prime locations in Quang Ninh province.
Vingroup has also focused its investment in electric car manufacturing, aiming to go global. Most recently, Vingroup poured more than 8,800 billion VND into a battery factory in Vung Ang. The corporation has withdrawn from retail, phones, TV, football ... to focus on a field that is capable of having breakthroughs in the future. However, the real estate and tourism segments are still one of its pillars.
Over the past decade, real estate has remained the main profitable segment for Vingroup, developing into the largest private group in Vietnam. Meanwhile, if it is successful, Vinfast car brand could become the pride of Vietnam in the field of industry as well as technology.
However, the new business requires a lot of money. In September, Vingroup sold more than 100 million shares of Vinhomes (VHM) to earn nearly 11,000 billion VND. Accordingly, its ownership in Vinhomes fell from 69.66% to 66.66% of charter capital.
By the end of the second quarter of 2021, Vingroup was considered the "king of cash" on the stock market. Holding a huge mountain of cash has helped this group create a shield to protect itself against the uncertainties of the Covid-19 epidemic, and is a premise to quickly transform and take advantage of opportunities after the epidemic is under control.
In recent years, billionaire Pham Nhat Vuong has taken strong steps to restructure Vietnam's largest private group, aiming to become a giant in the region based on the pillars of technology, services, industry and real estate.
However, the prices for shares of Vingroup and Vinhomes have fallen sharply in recent months.
V. Ha

Groundbreaking ceremonies for four key projects were launched on October 24 in Quang Ninh Province, marking the reopening of one of the pillar economies in Vietnam after a long break due to COVID-19.