Vietnam's average wage equals one seventh of Asia – Pacific

Only 11.6% of Vietnam's 57.5 million workforce are high skilled, and the rate of English proficiency is 5%.
The average monthly wage of Vietnamese labor force is estimated at around US$242 in 2019, in which the average manufacturing wage is US$238, much lower than that of the Asia – Pacific region at US$1,801 and global average of US$1,931, according to global workforce solutions provider ManpowerGroup.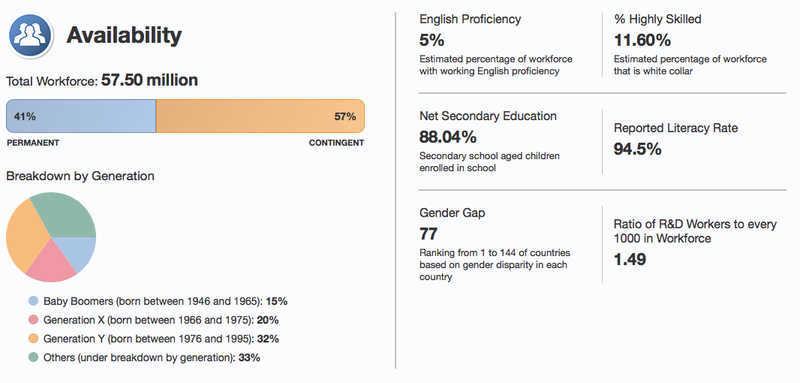 The availability of Vietnam's workforce. Source: ManpowerGroup. 
As only 11.6% of Vietnam's labor force are highly skilled, it is considered one of the main reasons for such low wage.
Additionally, only 5% of Vietnamese workforce has English proficiency, while the ratio of R&D workers to every 1,000 in workforce is 1.49.
The country's total labor force is estimated at 57.5 million in 2019, up 0.8% year-on-year, including 41% with permanent jobs.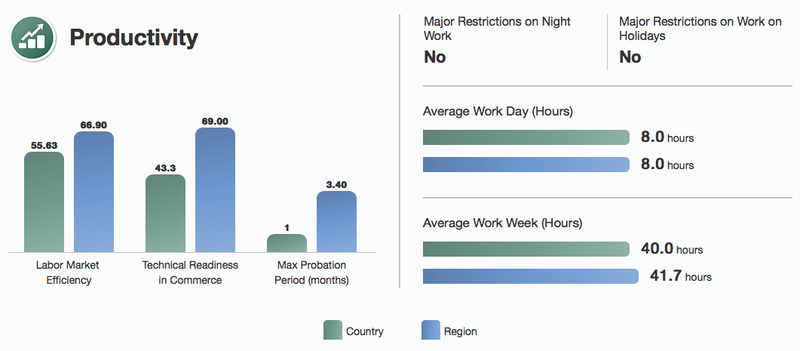 Vietnam's productivity compared to the region's average. Source: ManpowerGroup. 
In the company's latest Total Workforce Index (TWI) 2019, an indicator of workforce potential and the availability of the best, most diverse talent and in-demand skills in each market, Vietnam ranked 57th out of 76 countries and territories, down from the 43rd in 2018. In the Asia – Pacific region, Vietnam stood at 13th, down one place from last year's report.
The TWI analyzes over 100 factors across 76 markets for a comprehensive and comparative view of four key factors: Workforce Availability, Cost Efficiency, Workforce Productivity and Regulation.
For the second straight year, Singapore, Hong Kong (China) and New Zealand are the top three of the regional and global TWI ranking.
Over the last 70 years, ManpowerGroup has been providing services and consultation for clients across 80 countries and territories.
"Average wages are predominantly driven by the ratio of highly skilled jobs to low skilled jobs. Markets with a higher volume of highly skilled jobs will average higher wages than markets with a high volume of low skilled jobs", stated ManpowerGroup.
Meanwhile, manufacturing wages are a leading indicator of rising costs as it typically rise before the wages of professional skills. Manufacturing wages are particularly sensitive to inflation and statutory burdens. Therefore, though the cost of manufacturing skills may be much lower than more highly skilled jobs, they are generally the first to reflect the rising cost of wages in a particular market. Hanoitimes
Hai Yen

According to the World Bank, Vietnam has had the sharpest minimum wage increase in the region, a 14 percent rise in the 2014-2016 period.