Vietnam needs foreign aid to develop renewable energy

Renewable energy has emerged as one of the most preferred sectors for investment in Vietnam, coming third behind fintech and education.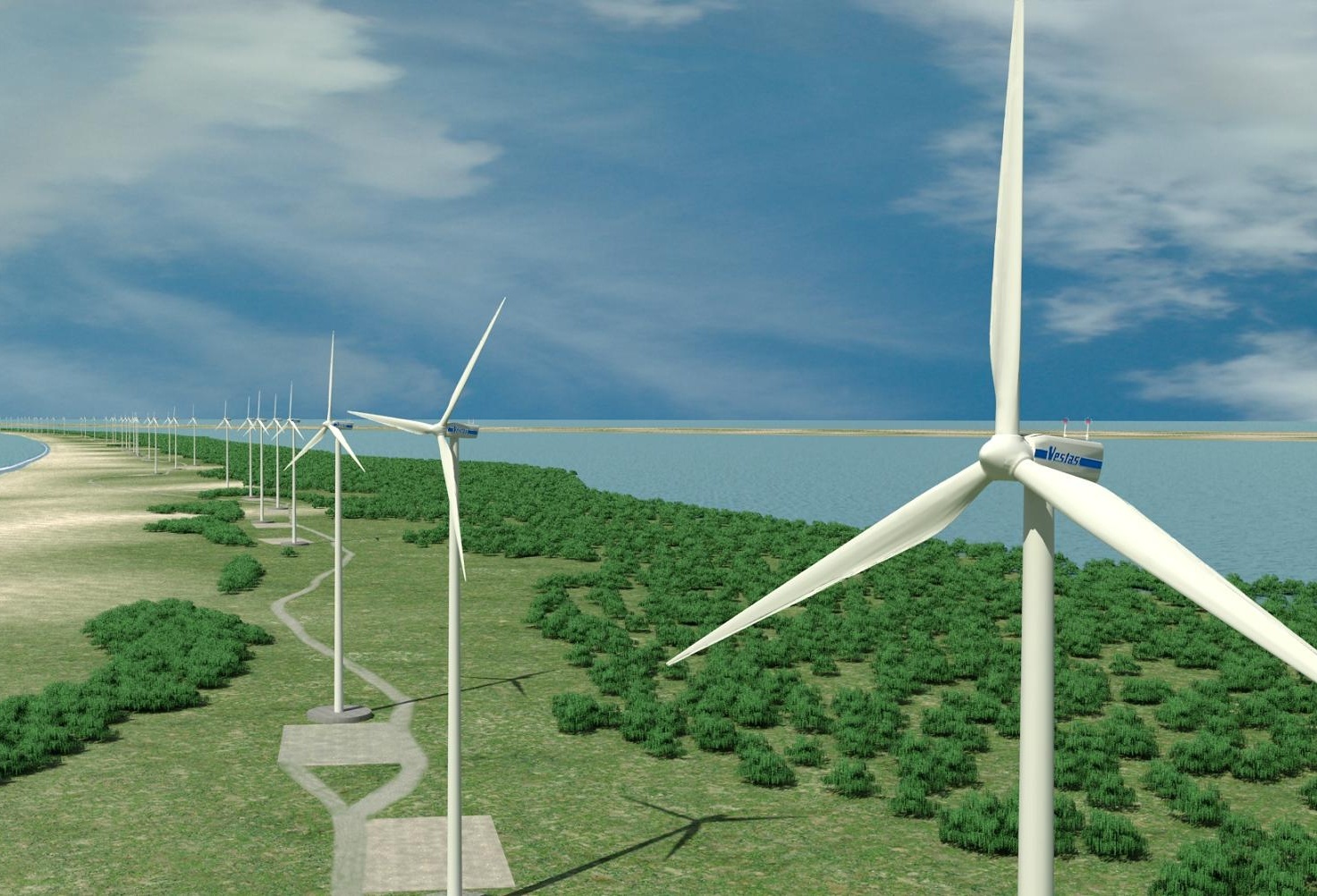 Vietnam's fast economy growth in recent years makes the country hungry for energy.
Despite a recent development of renewable energy, Vietnam still needs assistance and aid from its foreign partners in the transition to the clean power resource, officials said.
According to Do Duc Quan, vice director general of the Ministry of Industry and Trade's Electricity and Renewable Energy Authority, the Vietnamese government has so far launched multiple initiatives to encourage the use and development of renewable energy in a move to ensure the country's energy demands for sustainable development.
Accordingly, the country has granted tax relief incentives for green energy projects and has published a national power development plan that aims to create modern, sustainable and reliable energy services by 2030.
However, the transition to renewable energy in Vietnam is still in the first stage, the country thus needs to learn from the success of other countries around the world, Quan said, adding that with experience in addressing climate change issues and supporting the transition to a greener economy, while reducing the carbon footprint, foreign partners can help Vietnam lower its dependence on fossil fuels and increase the output share of renewable energy in the coming years.
According to experts, Vietnam's fast economy growth in recent years makes the country hungry for energy. The country will need to develop the power industry rapidly so as to maintain the country's economic growth of 6.5-7% in the coming years as every 1% of GDP growth will require 2.2% of power output growth.
Therefore, under the Prime Minister-approved National Electricity Development Plan, the national power installation capacity is set to increase to 130,000 MW by 2030, compared to the current capacity of 47,000 MW. This means that about 83,000 MW of power capacity will need to be built and put into operation by 2030.
Along with that, investment in infrastructure for transmission and distribution will also be required.
World Bank Country Director for Vietnam Ousmane Dione said at a recent forum that Vietnam will need to raise up to US$150 billion by 2030 to develop its energy sector as the country's electricity demand is set to grow by about 8% a year for the next decade.
To meet the huge need, it is necessary to mobilize renewable energy resource, which is also an inevitable trend for every country, Quan said, adding in that context, mobilizing foreign investment and leveraging experiences, as well as advanced technologies from foreign partners to develop the energy sources is the right step forward.
Meanwhile, foreign investors are also very keen on Vietnam's renewable energy market thanks to the country's high growth potential and the government's incentive policies.
Attractive destination
Vietnam's rising power demand and easier investment conditions are also drawing more foreign investors into the green energy sector. The country has applied a feed-in tariff mechanism for 20 years, preferential corporate income tax and preferential land use tax for renewable energy projects.
A recent survey by international consultant Grant Thornton showed that renewable energy has emerged as one of the most preferred sectors for investment in Vietnam, coming third behind fintech and education.
Sharing the same view, Fred Burke, managing partner of international law firm Baker & McKenzie Vietnam, told the media that 100% foreign ownership is allowed in energy production. Wind and solar energy projects, in particular, are absolutely booming in the country.
According to Grant Thornton, investment in the sector will be spurred by a shortage of electricity in the early 2020's, specifically 3.7 million MW in 2021 and rising to a peak of 12 million MW in 2023, as forecast by Electricity of Vietnam (EVN). Hanoitimes
Anh Hong
Vietnam has been step by step switching from coal-fire thermopower to renewable power.
According to experts, national energy transition process requires comprehensive and synchronised policies.