Vietnam Motor Show 2019 to take place in HCM City next month

The Vietnam Motor Show 2019 (VMS 2019), to be held in HCMC from October 23 to 27, will be a get-together of 15 renowned automobile brands and hundreds of others in the automobile support industry.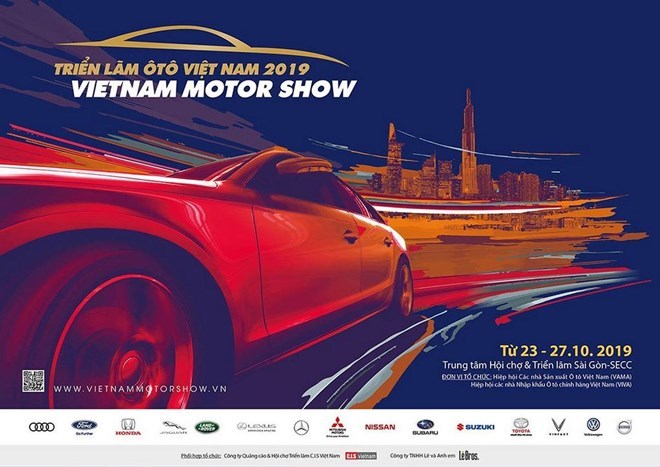 Poster of the event (Source: vnreview.vn)
Top brands to the event include Audi, Ford, VinFast, Honda, and Lexus.
Notably, a smart mobile app will be deployed to help visitors keep a close watch of all activities during the event and choose the shows they want to attend. It also enables automobile brands to provide information for their potential customers.
The VMS, held by the Vietnam Automobile Manufacturers' Association (VAMA) in collaboration with the Vehicle Importers Vietnam Association (VIVA), is expected to attract some 200,000 visitors, and millions of live streaming video viewers.
Laurent Genet, a representative of the association, said it is not only an event for auto brands but also a magnet for car lovers who want to experience reputable models.
VAMA Chairman Toru Kinoshita said the Vietnam auto industry, despite challenges, has recorded an annual average growth of 33 percent, with positive market signs boding well for producers by year's end.