Vietnam imposes anti-dumping duty on Chinese aluminum imports
The domestic industry has been affected due to the dumping of Chinese aluminum imports in recent years.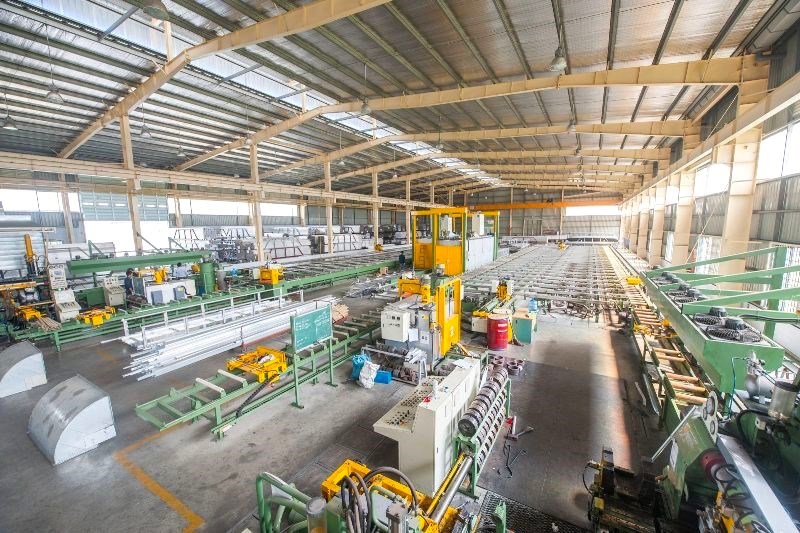 Vietnam extends anti-dumping duty imposition with rates from 4.39% to 35.58% on some aluminum products from China, after one year of charging the duties to safeguard domestic manufacturers from cheap imports.
About 18 Chinese aluminum manufacturers and exporters are subject to the renewed imposition that will take effect from April 25.
The decision was made by the Ministry of Industry and Trade (MoIT), extending the imposition of duties from 2.49% to 35.58%, which took effect from September 28, 2019.
The move is aimed at protecting domestic production and ensuring the lawful rights of local manufacturers and related industries using such products, according to the ministry.
An investigation, launched in January, revealed that Chinese dumping activities had seriously hurt domestic aluminum producers, with some having to suspend production.
In September 2019, the MoIT decided to impose anti-dumping duty on aluminum and non-alloy aluminum products in forms of bars, rods, extruded, treated and untreated surface, processed and unprocessed.
Those products are used to make aluminum doors, wattle walls, warehouses, interior or exterior decorations, structures in houses and constructions.
In 2018, the volume of extruded aluminum bars imported from China to Vietnam doubled that of 2017.
Besides, the Vietnamese government also will levy an anti-dumping of 19.25% for South Korean aluminum imports. This tax rate is similar to the one applied from the end of October 2019.
hanoitimes

During the opening two months of the year, iron and steel exports have enjoyed a stellar growth rate of 71.9% compared to the same period from last year, with major domestic firms such as Hoa Phat and Hoa Sen exporting large shipments.