VIETNAM BUSINESS NEWS JULY 28
MoF suggests reducing trading board lot size from 100 to 10 on HSX
The Ministry of Finance has suggested reducing the trading board lot size from 100 to 10 and providing favourable conditions for companies to list again on the Ho Chi Minh City Stock Exchange.

The Ministry of Finance (MoF) has sent an offical dispatch to the State Securities Commission (SSC) on reviewing essential measures to minimise trading congestions.
Specifically, from July 5, the fresh trading system of the Ho Chi Minh City Stock Exchange (HSX) has officially been put into operation. According to the MoF, the congestion has been basically addressed, stabilising market sentiment, and demonstrating the drastic direction and management of the MoF.
To further strengthen the role of securities market management and administration, the MoF required the SSC to follow the below nofitications:
(1) Directing both local and foreign-invested securities companies, especially those holding large market shares to report on their technical system infrastructure in a bid to ensure stable and smooth trading.
(2) Reviewing the new trading system. Moreover, HSX is encouraged to receive new applications for stock listing registrations. At the same time, creating favourable conditions for listed companies to move their listings from the Hanoi Stock Exchange to HSX, especially those affected by congestions at HSX. Previously, HSX has increased the board lot size from 10 to 100 to reduce the number of trading orders. However, as the congestion issue has been addressed, the MoF urged the SSC to return the lot size to normal to lower barriers for investors and ensure their best interest.
(3) Updating the latest information and promptly announcing policies to stabilise market sentiment and bring the latest, most transparent data to investors.
On the other hand, the forthcoming instalment of the trading system of the Korean Exchange, which is due in August, will provide HSX better and smoother infrastructure.
VN-Index makes modest increase
The benchmark VN-Index of the Hochiminh Stock Exchange rose a modest 0.33% today, July 27 to close at 1,287.93 points, an increase of 4.22 points compared with the earlier session.
There were more than 577.6 million shares worth some VND18.5 trillion changing hands on the southern bourse, increasing 14% in volume and 16% in value against the previous session. Gaining stocks outnumbered losing ones, at 206 to 166.
More than 46.8 million shares worth nearly VND2.2 trillion were traded in block deals.
Among large-cap stocks, consumer goods manufacturer MSN and lender TPB were the best performers, surging 3.6% to VND125,500 and VND34,100, respectively. Besides, retailer VRE rose 3.4% to VND27,650, electricity firm POW increased 2.9% to VND10,800 and brokerage firm SSI grew 2.4% to VND52,000.
Meanwhile, PLX, GAS, TCH, CTG, HPG, STB, TCB and REE edged up 0.8-1.5%. VJC, VPB, MBB, BID, KDB and VIC increased insignificantly.
In contrast, dairy giant VNM and housing firm VHM recorded the steepest drop, down 1.6%. MWG, SBT, VCB, NVL, PDR and PNJ fell slightly.
Lender STB was the most actively traded stock among heavyweights with more than 29.76 million shares changing hands, followed by steelmaker HPG with over 18.2 million shares traded. Financial stocks MBB, VPB, TCB, SSI and CTG had 11.59-15.89 million shares traded each.
In the group of speculative stocks, property developer FLC rose 2.4% to VND10,850 and took the lead in terms of liquidity on the southern bourse with over 34.66 million shares changing hands.
PSH and AGG shot up to the ceiling prices, at VND23,600 and VND54,100, respectively.
HSG, ROS, AAA, HCM, TTF, PVD, GEX and VCI also achieved strong growth and had good liquidity.
On the Hanoi Stock Exchange, the HNX-Index rose 1.03%, or 3.12 points, to close at 306 points, with gainers outnumbering decliners by 93 to 71. There were 90.3 million shares worth some VND2.15 trillion changing hands.
The major gainers were lender NVB and securities stocks VND and SHS, surging 5.7% to VND18,400, 3.8% to VND43,500 and 3.3% to VND40,200, respectively.
In addition, petroleum stock PVS rose 3% to VND24,300 and securities stock BSI rose 2.4% to VND21,000.
In contrast, asset management corporation TVC and investment and trading company TNG experienced the steepest decline, down 3.7% to VND13,000 and 2.3% to VND21,200, respectively.
VND took the lead in terms of liquidity on the northern bourse with 12.7 million shares changing hands, followed by PVS with 10.6 million shares and bank stock SHB with 7.12 million shares.
Petrol prices down slightly on July 27
Retail petrol prices were down about 100 VND per litre from 3pm on July 27 following the latest adjustment by the Ministry of Industry and Trade and the Ministry of Finance.
The retail price of E5RON92 bio-fuel dropped 112 VND to a maximum of 20,498 VND (0.89 USD) per litre, while that of RON95-III down 102 VND to no more than 21,681 VND per litre.
The prices of diesel 0.05S and kerosene also went down 162 VND and 105 VND to 16,375 VND and 15,398 VND per litre, respectively.
According to the two ministries, the prices of petrol and oil in the global market had been fluctuating, mostly increases, for the past 15 days.
The ministries review fuel prices every 15 days to keep domestic prices in line with the global market./.
HCM City IT firms have workers living on-site to remain open
Information technology companies in HCM City have been providing their workers room and board on-site to keep their business running while also limiting the spread of COVID-19.
Since July 13 the city has been only allowing businesses to remain open if they can provide accommodation and food to their workers.
Tran Phuc Hong, deputy general director of TMA Solutions, said his company has been allowing workers to work from home since May, and so business has not been affected much by the social distancing.
Since the social distancing period could be extended further, TMA is looking for new solutions, he said.
Swiss Post Solutions Co., Ltd. has 90 per cent of its staff working from home, and the other 10 per cent staying on its premise for work that involves confidential data.
The company utilises internal communication channels to keep their workers connected.
Many IT companies at Quang Trung Software City (QTSC) in District 12 have provided accommodation for their staff, and QTSC itself has on-site staff for management and assisting businesses.
Nguyen Thi Diep, business director of DIGI-TEXX Co in QTSC, said since many projects involve confidentiality, staff cannot work from home.
When the city required businesses to provide on-site accommodation, the company procured tents and other items for sleeping and essential goods for nearly 100 workers within a day, she said.
Staff's physical and psychological well-being are taken care of, with nutritious meals and spaces for daily exercise, she said.
However, Le Thi Bich Loan, deputy head of the Saigon Hi-tech Park management board, said only around 40 per cent of businesses are able to maintain critical activities by having workers live on-site.
Many use low-cost labour and so have to worry about high accommodation overheads, she added.
HCM City is the COVID epicentre of the country with more than 43,000 cases since the fourth outbreak began in late April. Social distancing began on May 31, with more stringent preventive measures invoked from July 9 under the government's Directive 16. 
Vietnam's footwear exports rake in 11.27 billion USD
Vietnam's footwear exports brought home 11.27 billion USD from the start of the year to July 15, a year-on-year surge of 28.36 percent, according to the General Department of Vietnam Customs.
It was amongst key products of Vietnam posting the strongest growth in the period.
The US was the largest market of Vietnam's footwear, with export turnover reaching 4.14 billion USD by the end of June. Other major markets included the EU, China, Japan and Canada.
Besides footwear, four other export items raked in at least 10 billion USD in the reviewed period.
Mobile phones and components took the lead with 26.66 billion USD, followed by computers, electronic products and components with 25.42 billion USD.
Export revenues of machines and devices hit 18.4 billion USD while garment-textile products secured 16.97 billion USD.
Since the start of 2021, Vietnam has earned 171.22 billion USD from exports, up 28 percent against the same period last year./.
Hanoi names tax-owing firms
More than 900 firms in Hanoi that owe hundreds of billions of VND in taxes have been publicly named by the city Department of Taxation.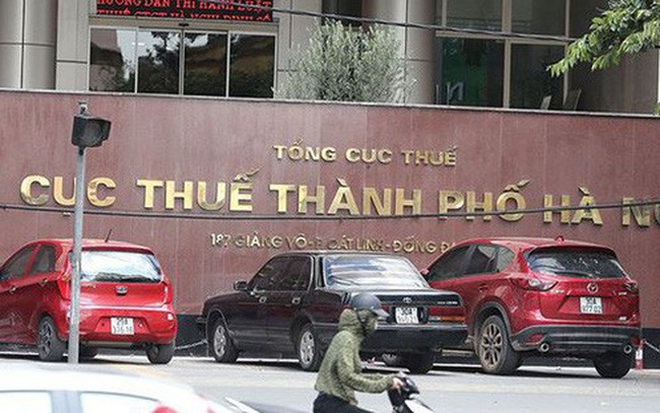 Hanoi Department of Taxation
As of May 31, a total of 961 firms owed VND397.2bn (USD17m) in taxes, of which VND42.1bn of 165 firms has been classified as bad debts. 17 firms owed VND94.3bn in financial obligations related to land. 734 firms owed VND260.9bn in various tax arrears.

The Telecommunication Technique Solutions JSC owned nearly VND9bn (USD389,500) and Thuy Linh Entertainment Company owed VND5bn in bad debts. TDC Construction and Investment JSC owned VND3bn and the Thang Long One Thousand Years Ecological JSC owed VND2.6bn.

Hanoi Department of Taxation said besides firms that owed several millions of VND, the majority of the debts are owed by 17 firms in the area.

Some of them are the Elenco Electrical Technical Company who owed VND44bn (USD1.9m) in financial obligations related to lands. Thang Long Company owned VND12 and Minh Xuan Company owed VND5.6bn in land taxes.

Other firms that are slow in paying taxes are SIC JSC with VND28bn (USD1.2m) in tax arrears and Long Viet Construction Investment JSC owed VND18.7bn in tax arrears.
HCM City foodstuff demand volatile as consumers hoard
Supermarkets and food stores in HCM City continue to have abundant stocks of foodstuffs and groceries, but demand has been erratic.
Do Quoc Huy, marketing director of Saigon Co.op, said due to the restrictions, people buy a lot of foodstuffs at one time to store for many days and then stop buying for a few days.
"The cycle is usually about five to seven days."
Huy said since foodstuff supply is abundant consumers play an important role in regulating prices, explaining that if they do not hoard, prices would gradually decrease.
Supplies to the city's markets and distributors are stabilising though some problems with shipments from other provinces still remain.
There is an abundance of essential goods including items such as vegetables and meat products.
Truong Chi Thien, director of Vinh Thanh Dat Foodstuff Joint Stock Company, said people keep rushing to stock up and so his company has had to divert products away from its online channels to focus on its main distribution channels.
But demand has now steadied, and the market would soon stabilise, he said.
Prices are also returning to normal after hikes in the last few days amid the hoarding.
Businesses are increasing production of essential goods. 
Petrol stations must operate
The city Department of Industry and Trade has ordered petrol and oil businesses not to arbitrarily stop operating to ensure supply is sufficient amid the COVID-19 prevention and control measures, pointing out, petroleum is an important strategic commodity needed for the transportation of essential goods and production.
To ensure uninterrupted and smooth supply of fuel amid the lockdown, it suggested that petroleum enterprises in the city should have plans to stockpile them. 
Tonnes of longan facing difficulties to seek outlets
Longan farming areas under Covid-19 social distancing measures are facing challenges in seeking outlets for around 4,700 tonnes of fruit.
According to the Ministry of Agriculture and Rural Development, longan would be harvested from now until the end of August.  
Tran Thanh Nam, deputy minister of Agriculture and Rural Development, said that the ministry had asked localities to report on areas with farm produce, enterprises and co-operatives which have the demand for farm produce in order to link suppliers with distributors.
Localities are also urged to create favourable conditions for enterprises and traders to buy farm produce.
The media have also been asked to promote fruit and vegetable sales.
The Ministry of Agriculture and Rural Development forecasted that the country's total longan output would reach 637,000 tonnes this year, up 8% on-year.
In the southern region, longan output would reach 337,000 tonnes, up 4% on-year, including 177,000 tonnes in the second half of the year.
Meanwhile, the figure in the northern region would be 300,000 tonnes in the year. Among this, roughly 63,600 tonnes were harvested between July 15-31; with 204,300 tonnes to be harvested in August and 32,100 tonnes after August 31.
Hung Yen, Son La, Hai Duong, Bac Giang and Hanoi would top longan output this year with some 55,000 tonnes, 98,500 tonnes, 10,000 tonnes, 20,000 tonnes and 13,000 tonnes respectively.
Around 21,989 tonnes of longan have been exported, mostly to China, Australia and the US. However, 4,700 tonnes of longan in localities that are imposing social distancing measures have yet to have found outlets.
Vietnam-Laos trade records growth in first half of 2021
Bilateral trade turnover between Vietnam and Laos reached over US$671 million during the first half of this year, representing a rise of 36.5% compared to the same period from last year.
Vietnamese exports to neighbouring country hit over US$329 million, up 19.1%, whilst its imports stood at over US$341 million, up 58.9%.
June alone saw trade turnover between both sides reach more than US$100 million, a year-on-year rise of 22.1% and up 18.1% from the same period from 2019, the period before the COVID-19 pandemic broke out.
Major Vietnamese exports included machinery, equipment, tools and spare parts, petroleum and oil, means of  transportation, along with garments and textiles, while its import staples were timber and wooden products, ores, minerals, and rubber.
Moving forward, July's trade turnover is anticipated to slow down due to the complicated developments relating to the COVID-19 pandemic in Vietnam.
Authorities crackdown on home-based businesses
Authorities in Hà Nội's Thanh Xuân District have sent out inspection teams in a crack down on residential properties being used for commercial purposes.
Residents of the Việt Đức Complex in Nhân Chính Ward have reported that about 100 of the 700 apartments in the complex are being used as offices, shops and spas.
A ward representative at Việt Đức Complex told local media that offending business have been given notice and are required to leave the building by the end of July.
"If they don't leave on time, the ward will handle it in accordance with the law," he said.
The Law on Housing 2014 prohibits the use of apartments for non-residential purposes. Authorities have the power to issue fines of up to VNĐ40 million as well as shut down businesses in breach of the law.
According to the law, the ban is to ensure the security and safety for people living in the apartments.
Nguyễn Thanh Quyên, who sells food from her apartment in Hoàng Mai District and has just employed another person to take and process orders from Facebook, says that she should have the right to trade where she lives.
"It is unfair if they don't allow me to trade in the building where I live. Sometimes people travel to mine to take their things but most of the time, I ship to them," Quyên told Việt Nam News.
Quyên also says that shops like hers, during the COVID-19 pandemic, were so much better than the ordinary shops where people came into contact with several sellers or stalls.
One of Quyên's customers, Nguyễn Phương Mai, says she prefers buying food from a shop in her building.
"I don't have to pay for shipping or go down to the front desk to get the food I order from other places and I don't need to travel to other places to buy too."
 Vũ Minh Phương, 26, says she prefers buying from inside of her apartment building because of her relationship with the sellers.
"I prefer buying food from a nearby house, even when I live next-door to Thành Công market, because she [the vendor] gives me recipes and her food is always clean too," she says.
The population density of apartment buildings, the ability to avoid the inspection of the authorities such as tax collectors or police, and the lower rental prices make opening a business in an apartment building an attractive option.
Viet Capital Bank reports surge in profits in 1st half
Viet Capital Bank reported a five-fold growth in pre-tax profits in the first half of the year to VND337 billion (US$14.7 million).
As of June 30 the lender had total assets of VND66.7 trillion ($2.9 billion), a year-on-year increase of 25 per cent, and deposits and outstanding loans of nearly VND61 trillion and VND44 trillion, up 25 per cent and 24 per cent.
Its net interest income grew by 43 per cent while earnings from services were up 58 per cent thanks to card and insurance activities.
It has fully repurchased the Vietnam Asset Management Company's bonds, and so the provisioning level has become much higher than earlier in the year.
With its focus on optimisation of operational efficiency, its operating expenses only increased by 16 per cent, much lower than the revenue growth rate.
It is expected that after provisions for bad debts, profit before tax will be 80 per cent of the full-year target.
While opening new branches, the bank is also focusing on developing digital banking to enable customers to do business swiftly and conveniently.
It has launched a new digital banking app called 'digimi' with some outstanding features to replace the earlier Viet Capital Mobile banking app, which has caused the number of customers using its e-banking services to increase by 20 per cent a month, and the number of customers opening accounts and making deposits online has also increased sharply.
To support customers affected by the COVID-19 pandemic, it has been offering loans at interest rates that are up to 2 per cent lower than normal.
It waives fees for money transfers to the Government's COVID-19 vaccine fund.
A rise in public investment will help further drive economic growth
With positive results reaped in the country's public investment landscape over the next five years, Vietnam will soon have a huge sum to invest into infrastructural development, with many sizable projects.
After the first session of the 15th National Assembly (NA), the government, ministries, and localities will roll up their sleeves to pare down the list of state-funded projects to as many as 5,000 after trimming at least 1,500 deemed unnecessary and ineffective. This followed Prime Minister Pham Minh Chinh asking authorities to stop disconnected investment and fight corruption in the carrying out of projects.
To date, more than 1,000 projects have been removed from Vietnam's investment plan for the 2021-2025 period, according to the Ministry of Planning and Investment.
"Many provinces, though having limited coffers, have planned hundreds of projects for the 2021-2025 period," PM Chinh said at a group meeting within the 15th NA's first session. "In some cases, many projects have taken years to complete their procedures but have yet to be fully implemented. Some projects have experienced the tenures of many ministers, but have failed to be fully carried out."
Localities must exhude prudence, limit recurrent spending and prioritise investment with the focus on projects that can shore up socioeconomic development, he said.
Positive outcomes
The government reported to the legislative body that many infrastructure projects have been completed in Vietnam's 2016-2020 medium-term investment plan (MTIP). Specifically, 468 kilometres of highway were constructed in the period - including projects calling for the investment of localities, 600km of national roads upgraded, and 31 flyovers built.
In the 2016-2020 period, the total public investment capital approved by the legislature totaled VND2 quadrillion (US$86.96 billion), including VND1.12 quadrillion (US$48.7 million) from the central budget (including VND820 trillion or US$35.65 billion from the domestic central budget and VND300 trillion or US$13 billion) from foreign sources, and VND880 trillion (US$38.26 billion) from the local budget.
Of the VND2 quadrillion (US$86.96 billion) sum, the government granted more than VND1.81 quadrillion (US$78.7 billion), or 90.8%, to ministries, central agencies, and localities, with 11,100 projects using the central budget - tantamount to more than 50% of all projects in the 2011-2015 period.
The annual disbursement rate was 83.4% of the plan assigned by the prime minister. Of this, the rate was 97.46% last year.
"The socioeconomic effectiveness of investment in general and of public investment in particular has gradually improved," said the government report.
Specifically, the incremental capital output ratio (ICOR), that is the additional capital required to increase one unit of output, has also gone down from 6.3 in the 2011-2015 period to 6.1 in the 2016-2019 period.
One of the main contributors to Vietnam's growth rate of 2.91% in 2020 and 5.64% in the first six months of this year is public investment, with many types of state-funded infrastructure projects acting as a booster for socioeconomic development.
For example, in mid-October of 2020, the Mai Dich-South Thang Long section of Hanoi's Ring Road No.3, financed by the Japan International Cooperation Agency's (JICA) official development assistance fund, was officially inaugurated after more than two years of construction.
According to JICA, the project, including a 5.4km section with a 4.8km viaduct, is aimed at building a high-standard inner-city expressway in the western section, connecting the Mai Dich intersection and the South Thang Long intersection of Ring Road No. 3 which runs along the outskirts of the capital city.
"I often travel by car from the My Dinh area to the Thang Long Industrial Park to work. Since the opening of this project, I have escaped from chronic traffic congestion. The travel time has been halved," said Nguyen Van Tuan, an engineer working for a Japanese-backed company at the park.
In fact, since this project became operational, traffic jams have disappeared and the project has helped promote logistical efficiency, thus contributing to the economic development of this region.
JICA and the Vietnamese government clinched a loan deal valued at ¥20,591 million (US$195.48 million) in 2013 to carry out this major project.
However, in the first half of this year, due to the massive negative impact of the health crisis, public investment disbursement hit only VND133.89 trillion (US$5.82 billion) or 29.02% of the government's plan, representing a 34% year-year-on-year reduction.
Public investment is mainly concentrated on key socio-economic infrastructure projects, especially in transport, water resources, education, healthcare and agriculture. Thus, it will act as a lure to attract private and foreign investment, helping increase total social investment to 33-34%, a highly important factor in reviving and maintaining economic growth in 2021, the six-month growth rate of which was 5.64%.
A big scheme
The NA will soon approve a resolution on the 2021-2025 MTIP, with the prime target being to continue effectively restructuring public investment, paring down the ratio of public investment in total development investment so as to woo more private investment and boost infrastructural development.
"All efforts must be made to hit an average disbursement rate of more than 90% for the 2021-2025 period, with the number of completed projects at over 80% of the number of projects assigned capital," reads the draft resolution on the 2021-2025 MTIP.
Under the draft resolution, in the period, capital for investment from the state coffers will be at least VND2.87 quadrillion (US$124.8 billion). This includes VND1.5 quadrillion (US$65.2 billion) from the central budget - VND1.2 quadrillion (US$52.17 billion) from domestic capital and VND300 trillion (US$13 billion) from foreign sources - and VND1.37 quadrillion (US$59.56 billion) from localities' budgets.
Also under the draft resolution, the legislative body may also earmark a provisional sum of VND150 trillion (US$6.52 billion) for settling issues arising from the process of implementing disbursement, including VND120 trillion (US$5.21 billion) from domestic capital and VND30 trillion (US$1.3 billion) from foreign sources.
The 2021-2025 MTIP will be deployed with specific priorities, with the total number of projects so far at nearly 5,000, down more than 50% in comparison with that in the 2016-2020 period. Of which, the number of new projects will be close to 2,240. The average capital for each project will be VND210.4 billion ($9.14 million), 2.4 times higher than that in the 2016-2020 period.
"Sufficient capital will be provided for pivotal national projects and programmes, and three national target programmes, for the site clearance of the Long Thanh International Airport, for completing the construction of the Eastern Cluster of the North-South Expressway, and for roads No.3 and No.4 in Hanoi and Ho Chi Minh City," the government report stated.
Capital will also be provided for projects that will connect localities in the Mekong Delta region, connect the Central Highlands region with the south-central region, and connect localities in the northern mountainous region, and for constructing the coastal road from Quang Ninh province to Kien Giang province, and also for the building of the East-West Economic Corridor.
In November of 2020, the legislature adopted a scheme on accelerating public investment for the year. Accordingly, total investment capital from the state coffers will be VND477.3 trillion (US$20.75 billion), up 1.4 per cent as against the same plan for 2020. Of which, capital from the central coffers will rise 0.9% year-on-year, and capital from the local budget will climb 1.9 per cent year-on-year.
According to the JICA, Vietnam's boosting of public investment is a good move, especially in the context of limited private investment and COVID-19. The JICA has a long history of cooperation for the development of Ring Road No.3 in Hanoi. Japanese ODA loans were provided for the "Red River bridge construction project", "Hanoi city ring road No.3 construction project", and "New national highway No.3 and Regional road network project".
In 2007, the Thanh Tri Bridge connecting to Ring Road No.3 was completed. After that, the northern and southern approaching roads of the bridge opened to traffic in 2009 and 2010. Subsequently, in 2012, a 9km-section connecting the intersection of National Highway No.32 with the northern side of Linh Dam Lake, the southwestern section of Ring Road No.3, opened to traffic. Finally, in 2014, the section connecting Hanoi and the northern city of Thai Nguyen was also completed.
"Vietnam still faces bottlenecks in terms of basic infrastructure. The JICA will continue to support Vietnam's socio-economic development by implementing transportation infrastructure projects, under the policy of the Japanese government of 'Partnership for Quality Infrastructure," said Shimizu Akira, chief representative at the JICA Vietnam Office.
Bình Thuận fishing industry thrives amid pandemic
Bình Thuận Province, one of the four largest fishing grounds in Việt Nam, has achieved many positive achievements amid the pandemic.
The pandemic has affected most industries, but thanks to COVID-19 prevention and control measures, favourable weather, and cooperation among business firms, the fishing industry in Bình Thuận has been able to thrive.
Fishermen in Bình Thuận Province are entering the southern fishing season, the main fishing season of the year.
While fishing output is not as high as expected in some coastal provinces and cities, Bình Thuận Province is doing quite well, with abundant seafood output.
Recently, boat owner Phùng Văn Tiến, together with his friends, arrived at Phan Thiết fishing port after more than a half month of fishing offshore.
Nearly ten tonnes of fish harvested by Tiến's boat were immediately bought by consumers.
"Everyone was worried the day we set sail. We were afraid that seafood products would not be sold because of the epidemic. However, after deducting all expenses, each boatman was able to earn nearly VNĐ10 million," Tiến said.
After handing over the fisheries products to purchasing units, the group of fishermen on Tiến's ship immediately contacted authorities to make medical declarations and report their sailing schedules, then returned to the ship to prepare for a trip in the next few days.
Similarly, Trần Út from Mũi Né Ward in Phan Thiết City said that he has been able to sell dozens of tonnes of anchovies to traders.
"Anchovy is now priced at VNĐ9,000 per kilo, which is a drop compared to the same period last year, but the difference is not that much. Since anchovies are important for traditional fish sauce and fish powder, large quantities of anchovies have sold," Út added.
Since the weather was favourable in the first six months of 2021, fishermen caught 19,000 tonnes of seafood, up 4.65 per cent over the same period last year.
Businesses join hands with fishermen
Huỳnh Quang Huy, director of the Bình Thuận Province Fisheries Sub-Department, said that fishing output at the locality is estimated at about 100,000 tonnes, up 20 per cent year on year.
According to the provincial Department of Agriculture and Rural Development, fishing, trading and exchanging seafood in the locality are still under control, partly because the province has taken the initiative in epidemic control and prevention while businesses and buying units have joined hands to secure the seafood caught by local fishermen.
Đỗ Văn Thanh, director of Bích Thanh Company in Phan Thiết City, said that the outbreak, especially in HCM City, has affected the consumption of seafood in Bình Thuận Province.
"However, we still try our best to buy fisheries products for fishermen, then put it in cold storage for preservation and wait for favourable conditions to sell," he said.
An owner of a purchasing facility at La Gi Fishing Port added that fishermen are his long-term customers. When they face difficulties, he has to find a way to support them as much as he can.
"Many businesses here are operating at full capacity to buy fisheries products for locals," he said.
Trương Quang Hiến, chairman of Phan Thiết Fish Sauce Association, said that anchovies are the main fisheries product exploited in Bình Thuận Province during the southern fishing season.
Although export processes to China and South Korea have been affected due to complications of the COVID-19 pandemic, active purchasing from local fish-sauce production facilities have saved the anchovy output.
However, the storage and processing capacity of these units might pose a challenge in the near future. With the increase in gasoline and oil prices, relevant authorities should consider supporting fuel prices and storage costs to save the industry. 
Finance Ministry working on US$1.04 billion support package
The Ministry of Finance (MoF) is mulling a VND24 trillion (US$1.04 billion) support package for businesses hit by the coronavirus pandemic by exempting and reducing tax and fees.
Minister of Finance Ho Duc Phoc said that the 15th National Assembly (NA) on Sunday discussed the implementation of the socio-economic development and State budget plans for the first six months of the year.
The proposal will be sent to the NA and the Government for approval once completed.
In addition, the ministry also submitted a proposal to postpone the implementation of Circular 40/TT-BTC on tax for business households until January 1, 2022 to create more convenience for taxpayers.
Earlier, the Government approved a VND26 trillion support plan for businesses and individuals affected by the pandemic. The money is currently being disbursed.
He added that the ministry had requested the Government to cut regular spending by 10 per cent and conference and business fees by 50 per cent to gain more resources to fight the pandemic.
At the same time, the Government needs to improve the efficiency of public investment, including official development assistance projects. They should consider cutting inefficient projects, while managing securities, insurance and currency markets. Fiscal and monetary policies should also be well coordinated.
The finance ministry has provided nearly VND8.2 trillion to the Ministry of Health (MoH) to cover vaccine costs, and another VND12.3 trillion is on the way, he added.
Regarding procurement of medical supplies and equipment for pandemic prevention and control, the minister said the issue had been resolved in Government resolutions which allowed the appointment of contractors for procurement in emergency conditions. The MoH is responsible for pricing and trading in accordance with Government guidance.
"Currently, the MoF has issued a circular guiding localities and the MoH to make timely procurement for pandemic prevention and control," he said.
In the first half of the year, the socio-economic picture was positive with GDP growth of 5.64 per cent, and State budget collection reaching 58.2 per cent of the estimate, up 16.3 per cent on the same period last year.
State budget expenditures ensured efficiency, reaching 41.2 per cent of the estimate, with a surplus in the first 6 months of the year.
Public debt is also sustainable for restructuring. Government bonds are issued with a term of up to 12 years, with an interest rate of only 2.6 - 2.7 per cent a year.
The stock, insurance and money market have developed well, including securities, stocks, bonds and the derivatives market. The insurance market increased by 16.2 per cent.
The current stressful issue is the complicated pandemic, he said, adding that the Government and the Prime Minister had been taking proactive and drastic measures in the pandemic fight to ensure socio-economic development. 
Saigonbank to sell nearly 8.3 million BVB shares
Saigon Bank For Industry And Trade (Saigonbank, SGB) has just announced the offering of more than 8 million shares of Viet Capital Commercial Joint Stock Bank (BVB).
The announcement was released more than half a month after the previous auction was cancelled because no investors participated.
Accordingly, the number of BVB shares that Saigonbank offered for sale was nearly 8.3 million, equivalent to 2.23 per cent of BVB's capital. The deal is executed through public auction at the Ho Chi Minh Stock Exchange (HoSE), with a minimum purchase order of 100 units.
Investors can start registering from July 28 to August 17 at auction agents according to regulations issued by Saigonbank.
With the reserve price of VND22,800 per share, the deal is worth more than VND188 billion.
In the previous auction, HoSE said that as of 4pm on July 14, the exchange's auction system recorded no investors participating in auction registration. The auction was cancelled due to ineligibility to proceed.
On UpCOM, BVB shares were traded at VND17,900 per share on Monday, down around 20 per cent compared to the reserve price offered by Saigonbank.
Saigonbank shares, which are also listed on UpCOM, closed Monday's trade at VND16,200 per share, down 2.41 per cent.
In April, Saigonbank announced a plan to transfer capital at BVB. The reserve price at that time was VND15,610 per share.
On the business results front, in the second quarter, BVB earned VND185 billion in profit before tax, 13 times higher than that of the same period last year. In the first six months, its profit reached VND337 billion, over five times higher than the same period last year. The growth was mainly due to improvements in the credit segment and cuts in provision costs.
Meanwhile, in its second-quarter result, Saigonbank posted a gain of nearly 9 per cent year-on-year in profit before tax to VND136.8 billion in the first half of the year, exceeding its whole year plan in terms of profit. 
Experts show optimism about balance of trade
Despite trade deficit in the first half of 2021, experts still predicted that Vietnam will soon resume balance in the trade of goods thanks to the strong growth in production.
According to the General Statistics Office, in the first six months of this year, Vietnam suffered trade deficit of 1.47 billion USD.
Meanwhile, General Department of Vietnam Customs reported that as of July 15, Vietnam's import-export revenue reached over 345 billion USD. With imports of over 174 billion USD as compared to 171 billion USD in exports, the country had seen trade deficit of over 3 billion USD.
Notably, 31 types of goods recording import revenue of over 1 billion USD, while 25 groups of goods enjoying exports of more than 1 billion USD.
However, Deputy Minister of Industry and Trade Do Thang Hai held that the majority of spending was on materials, signaling the rapid recovery of domestic production. Many production facilities have received orders to keep them busy until the end of the third quarter or the whole year, causing an increase in imports of materials, he said.
Besides, economists asserted that a number of businesses have increased imports of materials for reserve to take advantages of low prices in current period, so that they will have enough materials despite COVID-19 impacts.
With strong imports of materials for production and the rapid recovery of the global market, Vietnam will record growth in exports in the rest of the year to balance trade soon, they said.
Deputy Director of the Import-Export Department under the Ministry of Industry and Trade Tran Thanh Hai, export activities are normally busier in the last months of the year. However, in order to complete the target of 4-5 percent growth in export revenue in 2021 and trade surplus for the whole year, it is necessary to make stronger economic breakthroughs.
He advised businesses to make full use of advantages from signed free trade agreements (FTA) to increase exports, especially of strong products such as farm produce, garment and textile. He pledged that the ministry will support them in seeking markets and partners, removing administrative obstacles and promoting e-commerce.
Dr. Nguyen Thuong Lang from the National Economics University held that along with grasping opportunities from FTAs, Vietnamese firms should continue to improve their product quality.
General Director of May 10 Garment Company Than Duc Viet underlined the need for businesses to adapt to the 'new normal' situation to rise.
With joint efforts of authorised agencies and businesses, experts are optimistic about the balance of national trade in the rest of the year./.
Delivery fees surge in HCM City
Delivery fees in HCM City have sharply increased as tighter social distancing measures are being imposed in the city.
A resident in Tan Binh District said she ordered to transport a cake from Ahamove from Tan Binh District to District 2 and District 7. The delivery fee was VDN250,000 (USD11), much higher than the usual VND100,000 to VND120,000 fees.
Nguyen Thi Dung from District 3 said she ordered meat and vegetables to her sister in Binh Thanh District for VND70,000 (USD3) while the fee used to be only VND40,000.
"The charge is more than half the cost of the food. Delivery fees have risen so fast," she said.
Bui Trong Hieu from District 10 said he had to open the package to show the shipper.
"I sent fish to my relatives in District 5. I already packed everything tight when the shipper said I had to show him what was inside," Hieu said. "He said he had to check if essential products are inside or else he wouldn't deliver it so I took off the tape and packed it again."
The delivery apps use their own algorithm to calculate the delivery fees. According to the firms, the fees were calculated based on demand and the availability of shippers.
Gojek Vietnam said after social distancing rules were tightened, they only deliver essential products which are mostly food. As citizens stay home, the orders increased while many of their shippers are in the lockdown areas or quarantined so they couldn't meet demand.
"Most shippers who are still working have a very difficult background and they are willing to risk their health to work to support their families," said the representative of Gojek Vietnam.
Grab Vietnam also said their delivery services only operate from 6 am to 5 pm after HCM City imposed a curfew. Their shippers can refuse to deliver non-essential products.
Resumption of air services on HCMC-Gia Lai route under consideration
The Ministry of Transport has asked the Civil Aviation Administration of Vietnam (CAAV) to consider the proposal of Gia Lai Province to resume flights linking this Central Highlands province with HCMC.
The ministry also asked CAAV to direct local carriers to operate flights to transport Gia Lai's residents who are facing obstacles due to Covid-19 from virus-hit regions to their hometown, Phap Luat newspaper reported.
However, the ministry noted that CAAV needs to reach a consensus with the HCMC government on the reopening of air services on the route and has to ensure the flight plans of the two localities are implemented adequately and follow Covid-19 safety measures.
Last month, the provincial government of Gia Lai had suggested the flight suspension on the HCMC-Gia Lai route, aimed at preventing Covid-19 from spreading to the province via air passengers, as the coronavirus situation in HCMC continued to escalate. The Transport Ministry later approved the province's suggestion.
Up to now, the national aviation authority has suspended many domestic air routes to and from Can Tho, Phu Quoc, Ca Mau and Con Dao to serve the Covid-19 fight under the prime minister's Directive 16.
By this morning, HCMC's Covid-19 tally by community transmission had exceeded 62,000 cases, while Gia Lai had reported 24 cases.
Labour demand in HCM City varies according to pandemic situation
Ho Chi Minh City will need about 127,000 - 147,000 workers from now to the end of this year, and the demand varies according to the COVID-19 situation, the city's Human Resources Forecast and Labour Market Information (FALMI) Centre said on July 27.
It noted that if the pandemic gets worse, socio-economic development will be strongly affected with such services as accommodation, food and beverage, tourism, and transport, along with the industry - construction sector hit hard.
In that scenario, HCM City will need about 127,000 workers in the last half of 2021, mostly for trading (26,048), IT - electronics (8,903), personal services and heath care (8,319), garment - footwear manufacturing (7,785), marketing (7,353), and food processing (7,125).
If the pandemic eases, business performance will improve in the year's final months, the time enterprises boost production and business activities to serve an increase in demand ahead of the Lunar New Year.
At that time, the southern economic hub will need about 147,000 workers, including 30,150 for trading, 10,305 for IT - electronics, 9,629 for personal services and heath care, and 9,000 for garment - footwear manufacturing, FALMI predicted.
However, services like accommodation, food and beverage, and tourism and such industries as textile - garment, leather - footwear, and wood processing will continue bearing the brunt of the interruption to export and import, the centre added./
Proof of negative Covid test results required to enter ports in HCMC
The authorities of the ports in HCMC have asked all guests to produce proof of negative Covid-19 test results from July 29 upon entry.
Specifically, the negative test certificates of truck drivers and other guests coming to the Tan Cang Cat Lai Terminal and the Tan Cang Hiep Phuoc Port are valid for only three days after the date of testing, the local media reported.
According to the Saigon Newport Corporation, which manages the two ports, truck drivers and other visitors are also required to comply with anti-virus measures.
Similarly, Tan Son Nhat Cargo Services JSC has set out the same requirement. If not, visitors must show proof of Covid vaccination.
According to the HCMC government, essential product transport, import-export and logistics firms are still allowed to operate during the execution of the stay-at-home order. Their employees can still go out after 6 p.m. As from yesterday, the city government began banning all people from leaving home from 6 p.m. to 6 a.m. until August 1, except for a few groups of people who serve the fight against Covid.
Meanwhile, express service provider DHL Express has announced a suspension of its delivery services to HCMC and the central and southern provinces from July 24 to August 4. However, it is continuing the transport of goods from these localities.
Source: VNA/VNS/VOV/VIR/SGT/SGGP/Nhan Dan/Hanoitimes 

Banks set conditions to lower interest rates