BUSINESS NEWS SEPTEMBER 21
Quang Binh calls for German investment in clean energy
Secretary of the Quang Binh provincial Party Committee and Chairman of the provincial People's Council recently had working sessions with leading German firms operating in clean energy, especially in wind power, in Berlin, as part of investment promotion activities in Germany from September 13 – 17.
Quang said Quang Binh is one of the localities that hold huge potential of renewable energy development, especially wind power. The wind speed reaches 5.5 – 6m per second in coastal areas, and 6.2 – 7m per second in mountainous areas, and the designed capacity estimated at around 900MW.
With preferential power purchase prices, he called on Sowitec and Gicon to pour investments into Vietnam's central province.
Apart from wind and solar power projects, Quang Binh is also interested in building equipment and spare part plants in the field, as well as waste treatment and electronic factories, he said.
Present in Vietnam in 2017, Sowitec invested in two wind power plants in Gia Lai, and one floating solar power plant in Quang Tri with a total capacity of nearly 200MW.
In Quang Binh, Sowitec poured around 300 million USD into the Quang Binh 1 wind power plant with a designed capacity of 252MW.
Founded in 1994, Gicon now owns technology used in solar and wind power, and biogas. Its leader said Gicon took initial steps to transfer new technology to Vietnam, particularly in clean and renewable energy.
During the stay, the delegation held a working session with Fortis Home company to call for their investment in building a smart and multi-functional trade centre in Dong Hoi city.
After the working sessions, Permanent Vice Chairman of the provincial People's Committee Nguyen Xuan Quang signed memoranda of understanding on cooperation with corporate executives.
RoK partners to join in organising HCM City economic forum
Aju Business Daily newspaper and the Korea and Vietnam Cultural Exchange Association (Koveca) of the Republic of Korea (RoK) will work with Ho Chi Minh City authorities to organise the HCM City economic forums from October 17-19.
The forums, to be held in HCM City and the southern province of Binh Duong, are expected to offer opportunities to bolster the exchange and cooperation between businesses of the two nations, and encourage small- and medium-sized enterprises of the RoK to invest in other Vietnamese localities aside from HCM City.
HCM City is a spearhead of Vietnam's economy while Binh Duong has recently recorded the largest number of RoK firms seeking investment chances in the country.
The first HCM City economic forum last year drew the participation of over 600 delegates who were experts, scientists and business representatives, with the building of the southern economic hub as a smart city as the main focus.
Vietnam and the RoK are striving to lift two-way trade to 100 billion USD in the coming time.
Vietnam must improve quality of labour force for EVFTA
The EU-Vietnam Free Trade Agreement (EVFTA) offers many opportunities to Vietnamese workers and just as many challenges. The country's labour force must find ways to improve its quality in order to produce products that adhere to stricter standards in European markets, said policymakers and labour experts at a conference in Hanoi on September 17.
President of the Vietnam Chamber of Commerce and Industry (VCCI) Vu Tien Loc said Vietnam's labour force quality still left much to be desired. A recent VCCI survey showed 85 percent of businesses in the country were facing difficulties finding skilled workers and managers. A lack of skilled workers has discouraged high-tech companies to make heavy investments in Vietnam.
In addition, companies will have to implement a number of changes to their current labour policies to meet with the EVFTA's labour standards, such as making commitments to ensure workers' rights to collective bargaining, eliminate forced and child labour as well as workplace discrimination.
The EVFTA is an opportunity for the Vietnamese labour force to grow but they must be equipped with the right skills to take advantage of such opportunities, said Simon Matthews, Country Manager of Vietnam, Thailand and the Middle East under ManpowerGroup, a leading staffing firm based in the US.
The trade deal was expected to create between 18,000 to 19,000 jobs each year for the next ten years, with the majority of jobs in textile, footwear and furniture manufacturing as tariffs were set to be lifted for Vietnamese products exported to the EU market.
"Labour force quality remains an obstacle for Vietnam to overcome. European firms require from employees both technical and language skills and they are hoping to see such demands addressed by the Government," said Nguyen Hai Minh, Vice Chairman of EuroCham Vietnam.
Minh said most European firms rely on technologies and therefore place great emphasis on employing skilled workers instead of cheap labour.
Matthews said developing a skilled labour force is a top priority for Vietnam in the country's effort to integrate into the global economy. He urged firms to start building human resource strategies to train and retain skilled workers.
Loc said businesses must work together with universities and vocational training schools. He called for shortened and more practical courses as well as increased involvement of the business sector in education and vocational training.
National outstanding rural industrial products honoured
As many as 110 products were recognised as national outstanding rural industrial products in 2019 at a ceremony held by the Ministry of Industry and Trade in Hanoi on September 18.
According to Director of the Local Industry Department of the Ministry of Industry and Trade Ngo Quang Trung, the selection of outstanding rural industrial products aims to identify those products which will receive support for further development.
It is considered a good opportunity for rural businesses and industrial establishments to meet and exchange, as well as provide orientations and solutions to create a link between the development of rural industrial production and the needs of markets, thereby enhancing the value of rural industrial products, he added.
The honoured products include handicraft products, agro-forestry and aquatic product processing products, equipment, machinery, tools, and machine parts products.
The products will be on display at the Thang Long Royal Citadel until September 22.
The event was held as part of the national industry promotion programme 2019 with an aim to introduce achievements and results of industrial promotion activities in supporting rural industrial development as well as create opportunities for trade promotion, and expand markets for typical rural industrial products.
Revenue from pepper exports to Germany soar despite falling prices
Though Vietnam's revenue from pepper exports experienced drops in most foreign markets, those to Germany soared during the first seven months of 2019, according to the Agro Processing and Market Development Authority.
Vietnam exported 220,000 tonnes of pepper for 561 million USD in the first eight months of the year, up 27.4 percent in volume but down 3.8 percent in value from a year earlier, due to falling global pepper prices.
Despite the downward trend, pepper exports to Germany amounted to 8,000 tonnes worth 23.4 million USD, up 53.3 percent and 14.4 percent year on year, respectively.
As Vietnamese pepper is facing growing competition on the global stage, the signing of the EU-Vietnam Free Trade Agreement provides a great opportunity for the country to ease such pressure and boost exports, particularly of processed pepper, to Germany as well as other EU markets.
In the first half of this year, Vietnam exported 181,000 tonnes of black pepper, recording revenue of 461 million USD, down 25.7 percent year on year.
The Ministry of Industry and Trade forecast that in the coming months, pepper exports may face difficulties due to Brazil and Indonesia entering their main harvest seasons.
According to the Vietnam Pepper Association, pepper supply worldwide surpasses demand. In the coming years, pepper production will continue to increase rapidly, and many pepper producing countries, including Vietnam, will have significant inventory volume.
Phones, components top export items to Rok in eight months
Phones and components led all export items to the Republic of Korea (RoK) in the first eight months of 2019, accounting for 26.4 percent of total shipments, data of the General Department of Customs showed.
Exports of phones and components to the RoK hit 3.39 billion USD during the period, up 13.2 percent from a year earlier.
In August alone, Vietnam exported more than 570.6 million USD worth of the products to the East Asian market, up 27.8 percent month-on-month and 56.9 percent year-on-year.
In general, Vietnamese exports to the RoK saw strong growth in August. The country shipped more than 2.05 billion USD worth of goods and services to the RoK, up 21.2 percent from July and 21.7 percent from a year ago.
Vietnam's eight-month exports to the RoK were valued at 12.85 billion USD, up 7.7 percent year on year.
Vinh Phuc province records robust economic results in eight months
The northern province of Vinh Phuc enjoyed robust economic growth in the first eight months of 2019.
The locality's industrial production index in August increased by 1.6 percent from the previous month and 12 percent from the same period last year.
The growth was led by the manufacturing-processing, water supply and waste treatment, mining, electricity generation and distribution, and gas industries.
The industrial production index for January-August went up 11.8 percent from the same period last year. Industries with high growth rates were electronic appliances (44.5 percent), metal (25.4 percent), non-metal (23.6 percent), and electrical appliances (22.4 percent).
Products with high increases in output included sport shoes (more than 4.8 million pairs, up 30.5 percent), wall and floor tiles (99.6 million square metres, up 23.6 percent), air conditioners (over 18,200 units, up 28.7 percent) and electricity generation (over 3.9 trillion kWh, up 15.2 percent).
The province experienced slow service and trade activities in August as people often avoid making important purchases in the seventh month in the lunar calendar, known as Ghost Month. However, revenue from retail sales and service in August picked up 8.52 percent compared to the same time last year.
During January-August, the province gained nearly 29 trillion VND (1.25 billion USD) from retail sales, up 9.16 percent year-on-year. Meanwhile, earnings from the service sector surged 9.62 percent to exceed 4.7 trillion VND.
As of August 22, state budget collection in the province hit 22.66 trillion VND, 81.53 percent of the estimate. Of this, domestic revenue stood at more than 19.9 trillion VND, and earnings from import-export activities were 2.7 trillion VND, or 82.15 percent and 76.36 percent of the estimates, respectively.
To achieve those results, the province has worked to apply preferential policies to help local residents develop agriculture. Besides, the province is enhancing trade and tourism promotion campaigns, and encouraging local businesses to improve product and service quality.
Efforts have been channeled to improve the business environment and enhance provincial competitive capacity to attract more foreign and domestic investment.
The provincial People's Committee has given top priority to high-tech projects which are environmentally friendly, promote technology transfer and help domestic companies join global value chains.
Apart from removing bottlenecks for investors, the province is paying attention to attracting investment from traditional markets such as China, Japan and the Republic of Korea, member countries of the Association of Southeast Asian Nations (ASEAN), and countries who are members of free trade deals like the Comprehensive and Progressive Agreement for Trans-Pacific Partnership (CPTPP).
Infrastructure developers were asked to accelerate construction at industrial parks in August while the management boards of industrial zones, departments, and localities have been ordered to handle challenges arising at Lap Thach I, Lap Thach II, Tam Duong I, and Thai Hoa – Lien Son – Lien Hoa industrial parks.
Vinh Phuc has reaped impressive achievements in attracting foreign direct investment (FDI) over the past three decades, thanks to favourable geographical location and determination to improve business environment. The province is now home to over 9,700 foreign businesses, against the only 136 recorded in 1997.
According to the provincial People's Committee, Vinh Phuc now has 18 industrial zones approved by the Prime Minister with a total area of over 5,700ha.
The province is now home to 330 projects, 270 of which are invested by foreign firms and have a combined investment of more than 3.6 billion USD. Of the total projects, 246 are in operation, five FDI projects are halting operation, while construction and equipment installation are being made to 28 others, and compensation and land clearance now underway for the remaining 51.
Conference spotlights green finance for renewable energy
A conference on green finance for renewable energy in Vietnam's industrial sector took place in Hanoi on September 18, as part of the Vietnam Renewable Energy Week 2019.
The event aimed at updating the situation of renewable energy development, opportunities and difficulties when investing in renewable energy, and green financial initiatives, particularly those targeting rooftop solar power.
At the conference, Simon James, Climate Change and Energy Adviser at the World Wildlife Fund (WWF) in Vietnam, said renewable energy has great potential to meet growing demand if it obtains appropriate policies and financial support.
According to the WWF's energy outlook, a transition to 100 percent renewable energy by 2050 is possible.
In 2018, a total of more than 3,460MW of renewable energy was installed; 93 solar power projects and 54 wind power projects with total capacity of more than 10,000MW have been planned in Vietnam.
However, one of the challenges for the renewable energy industry is the shortage of capital investment. Currently, investment costs are still high for some new technologies; therefore, renewable energy still struggles to compete with fossil fuels.
Along with that are internal weaknesses such as lack of qualified human resources, poor grid capacity and complicated regulatory frameworks causing many large projects to be delayed.
It is forecast that from now until 2030, Vietnam's economy will continue to grow at a high rate, from 6.5 percent to 7.5 percent per year. The Government of Vietnam has a number of policies to encourage and promote the development of renewable energy, gradually reducing the dependence on traditional forms of power generation, so as to protect the environment and for sustainable development.
In order to meet the electricity demand, Vietnam needs about 7.8-9.6 billion USD per year from 2016 to 2030.
James said, according to estimates, the cost of renewable energy projects is decreasing, the construction of solar and wind power plants will be cheaper than building coal power plants after 2020.
However, it is necessary to create incentives for investors such as FIT (feed-in tariff) prices, preferential credit interest rates, or land use tax exemption and long-term power purchase contracts, James added.
Sharing experiences in developing renewable energy and green financing in the region, taking experience from the Philippines, Marlon Joseph Apanada, specialist of Green Financial Initiative, and director of Allotrope Partners, Philippines, said the total value of outstanding loans from Green and Sustainable Bonds of ASEAN region is up to 1.6 billion USD; in which, construction is the category with the largest amount of green bond funding (43 percent by market volume), followed by energy at 32 percent.
Apanada also expressed a hope to strengthen the capacity of Southeast Asian financial institutions to actively participate in the green financial system, with the ultimate goal of reducing capital investment in factories using traditional fossil fuels, while rapidly promoting and scaling up investments in renewable energy.
Revenue from pepper exports to Germany soar despite falling prices
Though Vietnam's revenue from pepper exports experienced drops in most foreign markets, those to Germany soared during the first seven months of 2019, according to the Agro Processing and Market Development Authority.
Vietnam exported 220,000 tonnes of pepper for 561 million USD in the first eight months of the year, up 27.4 percent in volume but down 3.8 percent in value from a year earlier, due to falling global pepper prices.
Despite the downward trend, pepper exports to Germany amounted to 8,000 tonnes worth 23.4 million USD, up 53.3 percent and 14.4 percent year on year, respectively.
As Vietnamese pepper is facing growing competition on the global stage, the signing of the EU-Vietnam Free Trade Agreement provides a great opportunity for the country to ease such pressure and boost exports, particularly of processed pepper, to Germany as well as other EU markets.
In the first half of this year, Vietnam exported 181,000 tonnes of black pepper, recording revenue of 461 million USD, down 25.7 percent year on year.
The Ministry of Industry and Trade forecast that in the coming months, pepper exports may face difficulties due to Brazil and Indonesia entering their main harvest seasons.
According to the Vietnam Pepper Association, pepper supply worldwide surpasses demand. In the coming years, pepper production will continue to increase rapidly, and many pepper producing countries, including Vietnam, will have significant inventory volume.
JCCI proposes increasing overtime to 300 hours
The Japanese Chamber of Commerce and Industry in Vietnam (JCCI) has proposed increasing maximum overtime to 300 hours per year, instead of the current 200 hours, in the new Labour Code.
In its proposal submitted to the Vietnam Chamber of Commerce and Industry (VCCI), JCCI mentioned that maximum overtime should be extended to 300 hours a year for normal jobs. In a number of special cases, the statutory limit on overtime would be increased to 400-500 hours arranged on a volunteer, not a compulsory, basis.
In case the policymaker decides to keep the ceiling at 400 extra working hours for special cases (as is proposed in the current draft), the JCCI proposed changing the job "Manufacturing products for export in the sectors of textile and garment, leather, shoes, electrical and electronic components, processing agricultural, forestry, and aquatic products" into "Manufacturing products for export in the sectors of textile and garment, leather, shoes, electricity, electronics, manufacturing supporting components for the above products, processing agricultural, forestry, and aquatic products."
The JCCI mentioned that the overtime limit in Vietnam is much lower than in other countries in the ASEAN region. Notably, Vietnamese regulations set a limit of 200 hours per year, while the figure is 1,836 hours in Thailand, 1,248 hours in Malaysia, 1,224 hours in the Philippines, and 714 hours in Indonesia.
There are numerous countries in between Vietnam and its ASEAN counterparts, including China (423 hours), Bangladesh (408 hours), and India (300 hours).
"The large gap in overtime will impact the competitive capacity of the Vietnamese labour market compared to other countries," said the JCCI.
The JCCI also added that its proposals were built after collecting opinions from numerous Japanese enterprises, including Canon, Panasonic, Toyota, and Denso.
The draft Labour Law is being reviewed by relevant stakeholders to be submitted to the National Assembly for approval in October 2019.
Fisheries enterprises proposed keeping the working hours unchanged. According to the Vietnam Association of Seafood Exporters and Producers (VASEP), the reduction of extra hours while enterprises are facing many difficulties will increase the burden and impact on enterprises and the economy.
Foreign enterprises are concerned about high increases in labour costs in Vietnam after the regulations reducing working hours are issued, especially when Vietnam's social insurance premiums are at a high level in the region and Vietnam's minimum regional wage has increased steadily over the years.
Tiki burned through $22 million from VNG
As of late June, VNG's VND506 billion ($22 million) investment in Tiki has been fully lost.
VNG Corporation, which holds 24.6 per cent of e-commerce platform Tiki, has just released its consolidated financial statement audited by Ernst & Young Vietnam.
During the first six months of this year, VNG gained VND2.524 trillion ($109.74 million) in revenue, up 22 per cent on-year. Of this, revenue from online games rose by 22 per cent on-year, and made up 81 per cent of the total revenue. Revenue from online advertising also increased by 32 per cent to VND413 billion ($17.96 million).
Costs of the first half increased very little, while the loss from affiliated companies reduced by VND71 billion ($3.1 million) on-year to VND28 billion ($1.22 million). Thereby, VNG's profit in the first six months rose by 31 per cent to VND315 billion ($13.7 million). At the end of the first half, the total assets of VNG were VND5.764 trillion ($250.61 million).
VNG has invested VND522 billion ($22.7 million) into affiliated companies. Of this, VND506 billion ($22 million) went into e-commerce platform Tiki and has already been lost.
Tiki was established in January 2010 and raised its charter capital to VND188 billion ($8.17 million) from VND163 billion ($7.1 million). To date, 41 per cent of its charter capital is owned by 14 foreign companies and individuals, including Singapore's JD.com International which holds 25.65 per cent.
The competition among e-commerce platforms is getting fierce with Tiki, Lazada, Shopee, and Sendo all suffering big losses in a war of attrition. Tiki's losses increased year by year, from VND179 billion ($7.78 million) in 2016 to VND282 billion ($12.26 million) in 2017 and VND757 billion ($32.9 million) in 2018.
Additionally, All Best Asia Group Ltd. (ABA) specialising in developing software in Hong Kong, where VNG holds 50 per cent, made a loss of VND15 billion ($652,000).
Thanh Son Co., Ltd. specialising in game cards and mobile phone cards, in which VNG has 49 per cent of the charter capital, is the only affiliated company recording a 16.5-fold profit compared to the original investment.
VNG has affiliated with 14 subsidiaries, including four in Hong Kong, Singapore, and Myanmar, specialising in online games, social networks (OTT Zalo, Zing, 123Go, 123Phim), e-finance and e-payment (123Pay, ZaloPay), and cloud computing.
Lee & Man and Hokuetsu looking to invest $3 billion in Vung Ang EZ
Despite promises that the $3 billion industrial complex proposed by the Lee & Man-Hokuetsu joint venture will create a breakthrough in foreign investment attraction for Ha Tinh province, authorities are mulling over environmental pollution risks.
On September 10, at a meeting with the representatives of Ha Tinh People's Committee and relevant authorities, Lee & Man Group from Hong Kong and Hokuetsu from Japan drew up their plan to develop a $3 billion industrial complex in Vung Ang Economic Zone.
Accordingly, the complex would include a deep-sea port with the capacity of receiving 300,000 tonne ships as well as a logistics centre to serve the transportation of dry goods between Vietnam, Laos, and Cambodia. Besides, the joint venture would develop a paper complex, including a 1 million tonne tissue paper manufacturing plant and a plant manufacturing supporting equipment for the three other projects.
The industrial complex is expected to cover an area of 6,000 hectares, 1,400ha of which would be taken up by factories and 600ha by the logistics area. The investor will operate the facility for 50 years. The construction will be divided into two phases and last for four years from the time the investors receive the investment registration certificate. The first phase would be implemented in 2019-2021 and the second phase in the 2021-2023 period.
The investors claimed that the project would be one of Southeast Asia's largest industrial complexes related to paper manufacturing and would generate 3,000 jobs as well as contribute approximately $150 million to the state budget each year.
The investors also promised to equip the complex with modern technology lines and that all environmental regulations would be fully met.
Responding to the investors, Duong Tat Thang, deputy chairman of Ha Tinh People's Committee, said, "The land area required for the project and the generated employment are not warranted by the investment scale. Besides, during the presentation, the investors were not clear enough about their plans to develop the seaport and the logistics centre, so it is difficult to formulate a clear picture of the complex."
In addition, according to director of Ha Tinh Department of Planning and Investment Tran Tu Anh, paper production is not a sector which the province is prioritising in investment attraction to in Vung Ang EZ. Instead, Ha Tinh is looking for investors in the supporting industry and developers for its port and bridge system.
Leaders of the province and related authorities also cautioned that Ha Tinh will not trade its environment for economic growth. They directed the investors to prepare more careful studies about the material, technology, and land to be used for the project and submit an official document addressing provincial leaders' concerns.
Domestic automobile manufacturers getting crowded out by imports
Import cars, especially under-nine-seaters, have been flooding Vietnam and putting pressure on domestic automobile manufacturers.
According to the report on the Vietnamese automobile market after the entry into effect of the ASEAN Trade in Goods Agreement (ATIGA), which has just been released by the Ministry of Industry and Trade (MoIT), completely built-up (CBU) vehicle imports from ASEAN countries have raised sharply.
In 2018, 81,609 cars were imported into Vietnam, valued at $1.8 billion, down 16 per cent in volume and 19.8 per cent in value compared to 2017. However, in the first half of 2019, 75,438 cars were brought into the country at the value of $1.68 billion.
These figures imply 5.13 times higher quantity and 4.13 times higher value compared to the same period last year, and almost equivalent to the value of the entire last year.
"Based on the speed of CBU cars flowing into Vietnam over the last quarters, their number, especially under-nine-seat, is anticipated to increase sharply and remain high in the next years," the MoIT reported, adding that cars with fewer than nine seats imported to Vietnam make up 70 per cent of the total CBU volume as there is high demand for these cars for individual and business use alike. Besides, the price of these under-nine-seat cars is also decreasing as taxes are being removed (in accordance with the ATIGA) and special consumption tax on small-capacity vehicles are reducing.
Thailand and Indonesia are two countries exporting the most CBU cars to Vietnam. For example, although Mitsubishi set up a factory in Vietnam 20 years ago, of the six models it is selling in the country only the Outlander is assembled here at the volume of 1,743 vehicles, while sales of the brand reached 12,409 vehicles in the first half of the year, which are mostly imported from Thailand and Indonesia.
Meanwhile, the automobile output of Indonesia is 2.2 million vehicles annually, only 1 million of which are consumed domestically. That is why they are exploring new markets. Of these, Vietnam, which has already removed importing tax on cars, is a potential market with dense population and in close proximity to Indonesia.
Regarding domestic manufacturers, the number of cars assembled by Huyndai Thanh Cong Vietnam Auto JSC and Truong Hai Auto Corporation (THACO) in 2018 was 144,960 vehicles, capturing 45.7 per cent of total domestically assembled and import cars in circulation. Hyundai Thanh Cong has also raised capacity to 61,460 from 28,383 vehicles in 2017.
In the first half of this year, these two corporations produced 81,595 vehicles, raising capacity by 10.8 per cent, but only accounted for 40 per cent of the total number of cars on the market.
"The proportion of domestically-manufactured cars is declining. Therefore, solutions should be set out to make the domestic automobile industry more competitive as the cars imported from ASEAN countries are no longer subject to tax, according to the MoIT.
However, Vietnamese authorities have been pondering a solution to develop domestic manufacturing while opening the market up for imports without coming up with a workable fix. As a result, the more than 96 million local market is going to belong to Thai and Indonesian manufacturers.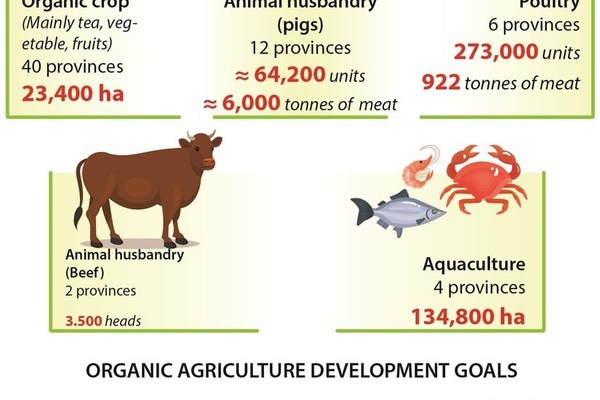 Ảnh:
BASF appoints Erick Contreras as managing director for Vietnam
BASF has appointed Erick Contreras as managing director of BASF Vietnam Co., Ltd., effective September 1, 2019. He succeeds Tanachart Ralsiripong, who decided to leave the company.
Contreras began his career with BASF in 2007 as a technical sales manager for the gas treatment business in Australia. He then moved to BASF Asia-Pacific Regional Headquarters in Hong Kong in 2010 and held various management positions in the Intermediates and Performance Chemicals divisions.
Before joining BASF, Contreras spent 10 years with Shell in various roles in Malaysia and the Philippines.
He holds a Bachelor's degree in Chemical Engineering from the University of the Philippines and a Master's degree in Business Administration from the University of Manchester. Contreras is married with three children.
AI: Transforming data into knowledge for better care
Increasing patient numbers, shrinking reimbursement rates, and the shift to result-oriented remuneration models – the healthcare industry is facing constant change. Digitalising the market and rapid technological progresses are accompanied by changed regulatory demands, cost pressure, and growing customer expectations.
Technology is opening up previously unimagined opportunities, thanks to exponential growth in computing power, huge memory capacity, and growth in networking. The key concept is artificial intelligence. Siemens Healthineers uses this technology to help healthcare providers around the world prepare for the trends affecting the sector and has a leading position in this area.
In addition, digitalising healthcare and combining the power of AI can help healthcare providers remain competitive despite the shortages of skilled staff and increasing imaging scan volumes. These technologies include digital twinning, AI Rad Companion Chest CT, and syngoVirtual Cockpit.
At Hospital Management Asia 2019, held in Hanoi, Vietnam, Siemens Healthineers focused on delivering high-value care by digitalising healthcare, while giving insights into its offerings in the area of AI.
Fabrice Leguet, Siemens Healthineers' president and managing director in Southeast Asia, explained, "Siemens Healthineers has more than 500 patents in machine learning, 125 patents in the area of deep learning, and more than 40 AI-based applications to pave the way for healthcare providers worldwide to expand precision medicine to foster individualised prevention and therapy with a precise diagnosis."
For some time now, digital twins have been used in other industries, where they help to optimise processes in manufacturing, workflows, and machine modeling. Siemens Healthineers has now applied the concept of digital models to human organs and workflows.
Simulating organs or even the whole human body requires an AI-powered bio-physiological model. Such models require a tremendous amount of computing power, something that has only recently become widely available. Following on from initial research projects to create simulations of the human heart, other organs are now gradually being included on the path toward the vision of a digital twin of the entire human body.
The first organ to be precisely simulated using these methods was the heart. Based on MR images and ECG measurements, the model simulates the physiological processes of a patient's most vital organ. Virtual planning can then be performed to visualise its responses to treatment on a computer before the actual intervention.
Siemens Healthineers is developing intelligent algorithms that generate digital models of organs based on vast amounts of data. Cardiologists tested the use of these algorithms in cardiac resynchronisation in a research project at the University of Heidelberg. The Heidelberg cardiologists created a digital twin of the patient's heart, virtually implanted the electrodes, and virtually generated electrical pulses.
If the asynchronous pumping of the virtual heart was corrected, it served as an indication that resynchronisation therapy could also be successful in the real patient. This is an excellent example of using digitalisation and AI to help physicians develop more precise prognoses. Siemens Healthineers is pursuing an ambitious vision – that someday there will be digital twins of individual patients' entire bodies.
In addition to the treatment of individual patients, digital twins could also help to optimise workflows, departments, or even entire organisations, such as hospitals. In a strategic partnership between Siemens Healthineers and the Medical University of South Carolina (MUSC), focusing on creating value, they plan to explore a range of options, including process optimisation using digital models of the hospital's daily routine.
The goal is to offer patients the best possible care and, at the same time, set a new standard for other hospitals. Several scenarios can be simulated as digital twins and their effects on process efficiency represented without incurring major costs.
AI-Rad Companion Chest CT is a software assistant that brings AI to computed tomography (CT). Teams of Siemens Healthineers scientists trained the underlying algorithms based on extensive clinical datasets. Using CT images of the thorax (chest), the software can differentiate between the various structures of the chest, highlight them individually and mark and measure potential abnormalities.
This applies equally to organs such as the heart and lungs, the aorta, and the vertebral bodies. The software automatically turns the findings into a quantitative report.
CT examinations of the thorax are common procedures in daily clinical practice. In radiology, examinations of the chest, a region containing multiple organs, are also challenging because the images display a wide variety of information. Radiologists mainly assess images regarding the primary indication – in other words, the possible disease – which was the reason for performing the CT scan.
By contrast, the algorithms in AI-Rad Companion Chest CT pay equal attention to all areas of the chest and can mark abnormalities in places that the radiologist might not consider so closely. The software assistant generates standardised, reproducible, and quantitative reports based on the AI-supported analysis.
AI-Rad Companion Chest CT also examines the spine in the patient's chest region. It detects and segments the individual vertebrae, labels and analyses them for bone density and possible fractures. This can be helpful for detecting osteoporotic changes at an early stage.
Many healthcare markets suffer personnel shortages or bottlenecks for various reasons. Amongst others, not all hospital or practice locations will have the appropriate experts on hand for scanning patients with complex medical questions. syngoVirtual Cockpit can help ease a tight human resource situation and improve productivity at the facility. Medical staff can use this software solution to connect remotely to scanner workplaces to assist personnel at a different location, especially where more sophisticated examinations are required.
With the ability to deploy experienced technologists across multiple locations, healthcare providers can transform care delivery and achieve a higher level of standardisation that leads to more accurate diagnoses.
For radiological examinations, experienced colleagues can "tune in" quickly and in real time via headsets, conference speakers, or chat or video functions. That means the experts can remain in their own location and provide guidance for the colleagues operating the scanner at the other locations, e.g. to adjust protocol parameters.
The software solution is also suitable for training purposes, since having a trainer in the background can help operators learn how to perform complex examinations like cardiac MRI in a practical situation. In other words, syngoVirtual Cockpit can enable all technologists to benefit from the experience of the experts in the team.
With increasing volumes and complexity of data from different sources and across a range of disciplines, AI is the key to make medical technology smarter, analyse image data and lab results faster, and make examinations more accurate.
"AI enables more personalised healthcare with precision medicine along the entire continuum of care: identification of high-risk patients, prevention of unnecessary treatments, high-quality diagnostics and more accurate and targeted treatments. In the future, Siemens Healthineers will expand its role as a reliable partner for entering the world of AI in a medical context," added Enno Nehrbass, Siemens Healthineers' head of strategy and digital services in Asia Pacific.
ABB breaks ground on its advanced robotics factory in Shanghai
ABB announced that it has started construction of its new robotics manufacturing and research facility in China, the world's largest robotics market. The facility is expected to open during 2021 and represents a total investment of $150 million.
The new 67,000 square metre factory in Kangqiao, near Shanghai, will deploy the latest manufacturing processes, including machine learning as well as digital and collaborative solutions. It will be the most advanced, automated, and flexible factory in the robotics industry worldwide – a center where robots make robots.
The new factory will also host an onsite research and development centre, which will help accelerate innovations in AI. The center will serve as an open innovation hub where ABB closely collaborates with its customers to co-develop automation solutions that are tailored to their individual needs.
ABB's robotics solutions serve a diverse customer base in Asia, supporting automotive manufacturers, particularly in e-mobility, as well as manufacturers in the electronics, food and beverage, pharmaceuticals, logistics, automation, and general industries, among many others. ABB predicts that global robot sales will grow from $80 billion today to $130 billion in 2025. China is the world's largest robotics market; one of three robots sold globally in 2017 went to China.
Peter Voser, chairman and CEO of ABB, said, "The establishment of the new factory is another milestone in ABB's development in China and will further strengthen our leadership in the world's largest robotics market. Since the project was announced in last October, we have been provided with tremendous support from the local government. It has been listed among the Top 10 projects of the Manufacturing in Shanghai initiative in 2019, which is a great honor for ABB."
Production in the highly automated factory will be based on cells of automation rather than on a fixed assembly line, which will allow robots to move from station to station for greater customisation and more flexibility than in traditional, linear production systems.
Automated guided vehicles (AGVs) will deliver parts to the production robots just in time, while the latest collaborative technologies will ensure that humans and robots can work safely side by side, bringing greater flexibility and agility to production processes and combining the advantages of robots with the unique capabilities of people.
The factory will be a complete digital manufacturing ecosystem, employing a 'digital twin' that will give everyone from managers and engineers to operators and maintenance teams data insights and machine learning capabilities to improve performance and maximise productivity. ABB will use a machine learning-based system to inspect robots as they are being assembled to ensure the highest quality standards.
ABB Robotics has three factories worldwide: the new factory in Shanghai, which will replace the existing one there, will support customers in Asia. The factory in Västerås, Sweden supplies customers in Europe, and the Auburn Hills factory in Michigan supports the Americas.
ABB has a full range of business activities in China – its second-largest market – including R&D, manufacturing, sales, and services. It has approximately 20,000 employees located in 131 cities and at 44 local companies. In China, the company's robotics business employs more than 2,000 engineers, technology experts, and operational leaders in 20 locations across the country. ABB has invested more than $2.4 billion in China since 1992.
Vietnamese goods introduced in Thailand
A week of Vietnamese goods themed 'Taste of Vietnam' began at the CentralWorld mega-shopping complex in Bangkok, Thailand, on September 18.
Aiming to promote Vietnamese commodities in Thailand as well as creating export opportunities for Vietnamese suppliers in the Thai market, the event has attracted the participation of close to 50 Vietnamese businesses, who are introducing their products with high export potential such as tea, coffee, snacks, fresh fruits and spices. With a total exhibition area spanning nearly 1,000 square metres, the fair is expected to lure some 500,000 visitors over its five-day course.
First held in Bangkok in 2016, the annual event is an initiative jointly implemented by Vietnam's Ministry of Industry and Trade and Thailand's Central Group as part of the ministry's project on promoting Vietnamese enterprises' direct participation in foreign distribution networks up to 2020. The project was endorsed by the Prime Minister in his Decision No 1513/QD-TTg dated September 3, 2015.
Speaking at the opening ceremony, Vietnamese Deputy Minister of Industry and Trade Do Thang Hai expressed his delight at the growing Vietnam-Thailand cooperation, particularly after the two countries' relations were elevated to the level of strategic partnership in 2013.
He said the Vietnamese Government has in recent years created favourable conditions for domestic firms to boost direct exports to distribution systems of foreign nations, including Thailand.
Hai highlighted the week of Vietnamese goods as an important event for the products to get involved in the distribution chain of the Central Group, which runs the CentralWorld.
Thai Deputy Prime Minister and Minister of Commerce Jurin Laksanawisit lauded progress in collaboration between the states and private sectors of Vietnam and Thailand and hoped for further assistance from Vietnam's Ministry of Industry and Trade and relevant agencies toward smooth trade and exchanges between the sides.
The relationship between Thailand and Vietnam is not just a bilateral cooperation but also connected to the ASEAN multilateral collaboration framework, the official noted.
Trade between Vietnam and Thailand hit 17.5 billion USD in 2018, up 13.5 percent year on year. The figure was 10.2 billion USD in the first seven months of 2019, an annual increase of 6.6 percent.
Electricity, printing industry exhibition chain opens in HCM City
The Vietnam International Electricity, Industrial Machinery and Automation - EMA Vietnam 2019 and Ho Chi Minh City Printing and Packaging Exhibition – HPPE 2019 kicked off in Ho Chi Minh City on September 18.
The exhibition chain attracted more than 150 exhibitors with 200 booths featuring a wide range of machines, equipment and technology. The event also introduces products from the top 500 brands in the industry.
In addition, the exhibitions bring the businesses a favourable environment to introduce products, trade, investment promotion and technology transfer. Especially, through seminars, representatives of associations and experts will update attendees on information, share experience and connect recruitment.
Specifically, the electricity sector's businesses are promoting electric wire and cable products, lamps of all kinds, monitoring equipment, telecommunications equipment and solar power. Meanwhile, the businesses in the printing industry are introducing cutting and metalworking technology, handheld devices and sensor technology.
The exhibition, which runs through September 21, is expected to create a favourable environment for businesses in the printing industry in particular and manufacturing enterprises in general to look for investment opportunities and cooperation. Meanwhile, the exhibitions contribute to support businesses to survey the market, research products to serve a sustainable development strategy. 
Ba Ria-Vung Tau targets sustainable pepper development
A total of 754 households with 837 hectares of pepper in the southern province of Ba Ria-Vung Tau have received Sustainable Agriculture Network (SAN) certificates under a three-year project.
They are among 1.050 households participating in the "Sustainable pepper development in Vietnam" project which was carried out in Ba Ria-Vung Tau by Harris Freeman Ltd., Co., the German Agency for International Cooperation (GIZ) and the sub-department of plant protection and cultivation under the provincial Department of Agriculture and Rural Development.
The project was implemented in Xuyen Moc and Chau Duc districts from August 2016 to August 2019.
Nguyen Chi Duc, head of the sub-department, said at a conference in Vung Tau city on September 18 that under the project, the farmers were instructed to produce pepper following SAN standards.
The project has helped to improve farmers' awareness of sustainable agricultural production and connect them with businesses, he added.
Do Hong Khanh, deputy head of the planning bureau under the southern department of plant protection, said Ba Ria-Vung Tau has the largest area of pepper nationwide.
However, pepper growers are meeting various difficulties regarding diseases and low pepper price, the official pointed out, expressing his hope that the project will be rolled out in other localities in Ba Ria-Vung Tau and across the country in order to raise pepper value in the international market.