US investors continue to inject billions of USD into Vietnamese market
Investors from the United States have continued to inject money into a total of 1,135 projects nationwide, with a total registered capital of over US$10 billion as of November, despite negative impacts caused by the COVID-19 pandemic.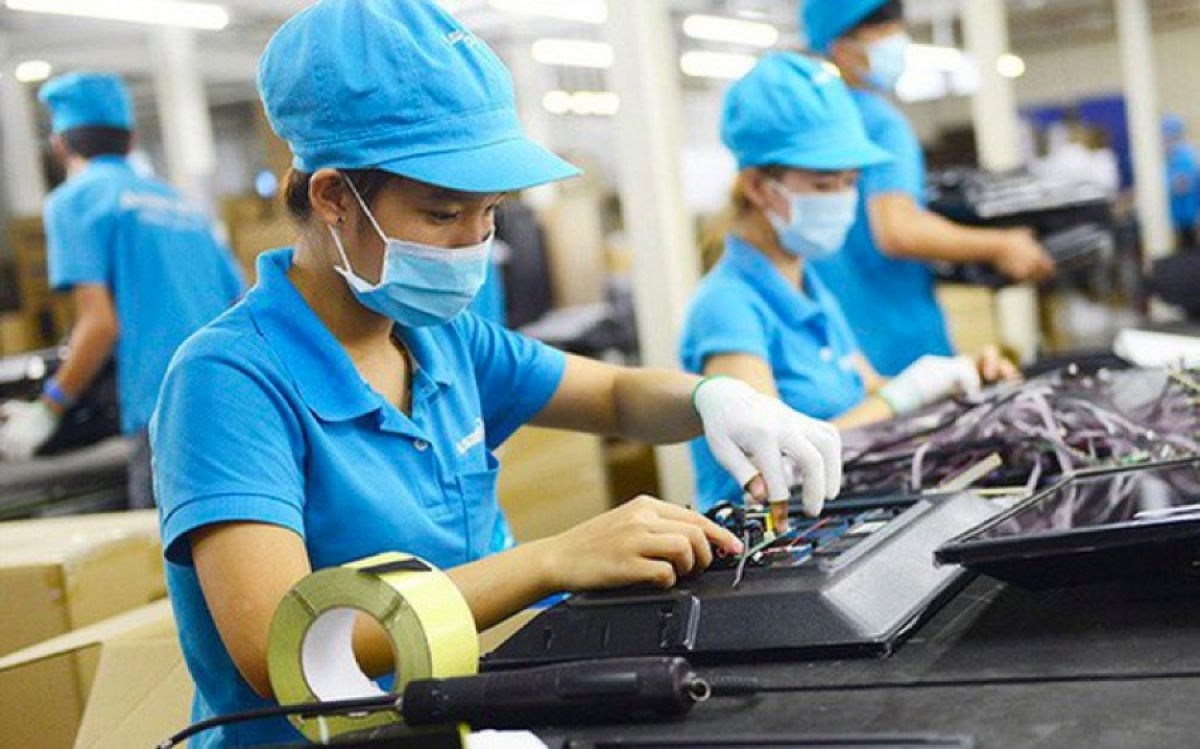 Following a series of leading US corporations such as Apple, Amazon, Google, Intel, and several other companies expanding their investment in the Vietnamese market, numerous US companies continue to select the nation as an attractive investment destination.
A representative from Dole Group, the US' leading banana producer, said its factory in the southern province of Binh Duong has been operating at full capacity as it strives to swiftly deliver products to its supermarket chain in both the US and other markets globally.
Furthermore, other American financiers remain optimistic about business prospects in the Vietnamese market, while simultaneously pledging to pour additional capital in a bid to expand production scale in the country.
During a recent conference entitled "Meet the USA: Partnering for Reopening, Recovery and Rebound in the Southern Economic Region", Sai Ramana Ponugoti, general director of P&G Vietnam Group, said in spite of difficulties caused by COVID-19, the group has ensured that it provides sufficient products to consumers.
The firm's representative affirmed that the effective implementation of the country's vaccination campaign has helped the national economy recover quickly as well as rebuilt trust and confidence among numerous foreign investors.
He went on to state that the group will continue to invest and transform the Vietnamese factory into a large production hub and export its products to several countries around the world.
KJ Ung, director of First Solar Vietnam, revealed that despite numerous difficulties, such as high production costs and other fees as a result of the COVID-19 pandemic, bright prospects exist for the country's economic recovery. This has made the company devise a plan aimed at expanding its investment with a total value of US$1 billion in order to upgrade technology for the Vietnamese solar battery factory.
Concurring with this viewpoint, Andrew Lien, general director of Wanek Furniture Company, said the firm is currently investing in a new project in Ba Ria-Vung Tau province, with investment capital reaching tens of millions of US$.
According to a survey conducted by the American Chamber of Commerce in Vietnam (AmCham Vietnam), approximately 80% of US businesses remain positive about the medium and long-term prospects ahead in the Vietnamese market.
In relation to the figure, roughly 30% of US companies have expressed their optimism regarding their medium and long-term prospects in the country, while also devising plans aimed at investing in expanding production and business activities.
Mary Tarnowka, executive director of AmCham Vietnam, said the Government's efforts to bring life back to a new normal has greatly contributed to companies returning to operate at 100% capacity, with export orders increasing significantly.
The number of AmCham members continues to grow, with several companies being keen on pumping additional investment into the nation, noting that the Vietnamese market remains an attractive destination for the manufacturing industry as foreign businesses seek to diversify their supply chains, she said.
However, US investors underlined the need to have synchronous policies aimed at living safely with the COVID-19 pandemic across the country, a factor which is considered key to the nation's economic recovery moving forward.
Dr Majo George of RMIT Vietnam University pointed out that US companies tend to seek ways in which to diversify global supply chains and reduce their reliance on China.
Moreover, US companies remain extremely keen on the free trade agreements that the country has has signed, which are expected to benefit these companies.
Dr George stated the necessity of upgrading industrial parks, export processing zones, and economic zones, while also focusing on human resource training related to high technology, the digital economy, energy, infrastructure, and logistics in a bid to further attract US businesses to invest in the Vietnamese market moving forward.
Source: VOV