Tourism SOE trio makes for IPO gold

The divestment of three state-owned tourist companies is expected to present a vast opportunity for foreign investors.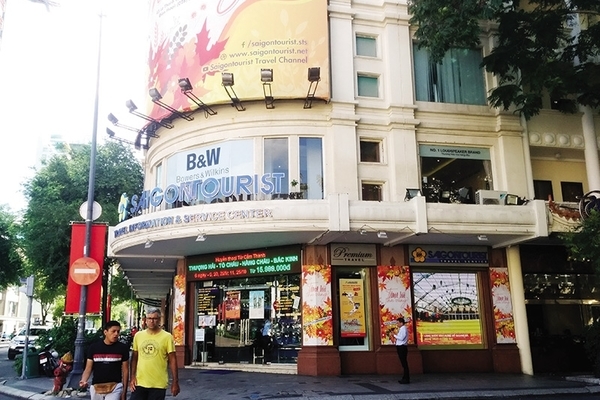 Saigontourist owns stakes in several popular four- and five-star hotels in Ho Chi Minh City

Prime Minister Nguyen Xuan Phuc recently approved a list of 93 state-owned enterprises to undergo equitisation until 2020, with the maximum proportion of 65 per cent kept by the state. Among those were three leading travel businesses who own a range of luxury hotels, namely Saigontourist, Ben Thanh Group, and Hanoitourist.
Foreign investors and consultants are eagerly awaiting the chance to invest in these businesses when their initial public offerings (IPOs) are launched in the near future.
Kenneth M. Atkinson, founder and senior board adviser of consultancy service provider Grant Thornton Vietnam, told VIR that the three have exciting potential as a result of their impending equitisation.
Several large investment banks, according to Atkinson, have been eyeing Saigontourist for years because of the potential foreign investor interest, and the same would also be true of Hanoitourist. "The opportunities come from the prime property portfolio, particularly in the case of Saigontourist and its iconic hotels such as the Continental, Rex, and Majestic, and more modern properties like the Caravelle JV," said Atkinson. "There is significant value in the real estate itself and the ability to improve performance by considering foreign management companies who will add brand value. Saigontourist also boasts of being one of the leading travel companies and is assumed to be quite profitable."
However, Atkinson also stressed that the opportunity will depend on the size of the float, such as the percentage of total equity for sale, how much will be retained by the government, and what the international ownership limits are likely to be.
"Challenges will exist in the readiness of the shareholders to change both management styles and operating procedures, not to mention the valuation itself. They may also be unwilling to brand the properties by bringing in foreign management. Another complication lies in the structure of the employees, many of whom have been with the groups for years and will be difficult to retrain," he said.
"For many different reasons, I am sure these groups will have no problem attracting foreign investors, particularly Saigontourist and Hanoitourist, due to their better name recognition and real estate portfolios. Of course, pricing will pay a part in how attractive the equitisation is," Atkinson said.
Adam Bury, senior vice president of Investment Sales Asia from JLL Hotels & Hospitality Group, told VIR that overseas investors will appreciate the chance to get a foothold in the Vietnamese hospitality industry, something which has historically proved quite challenging.
"Buying direct assets has been difficult in Vietnam given the relative illiquidity of the market, especially for city centre assets. Through public offerings, foreign investors would now be able to gain exposure to this high growth sector," said Bury. He added that the properties are situated in areas of prime real estate, valuable locations at the heart of Hanoi and Ho Chi Minh City. In addition, a number of the assets are heritage buildings, whose remarkable histories increase the prospect of value creation.
Visitor arrivals to Vietnam have grown strongly in recent years and this is a trend that is set to continue in the medium- to-long-term. Therefore there are no fears about a lack of demand.
"On the supply side, particularly in Ho Chi Minh City where the availability of development sites is limited, these assets will see limited competition. The overall macro fundamentals for the companies do therefore seem to be strong," Bury said.
The biggest challenge for the companies to move forward will be the reinvestment required into the owned assets. Hotels, unlike other real estate classes, require dividends to not only be distributed to owners, but for a notable portion to be reinvested into the hotel.
"This should occur annually through small upgrading, and through a major refurbishment every 8-10 years. Without keeping the property in line with new market entrants, and regional and global standards, revenues and thus investment returns will decrease over time," Bury added.
Track records
Hanoitourist was established in 1963 and converted to a limited liability company in 2010. The corporation has 40 affiliated units, member companies, joint-stock companies, and joint venture companies. It currently holds stakes in five five-star hotels in Hanoi, namely Sofitel Legend Metropole Hanoi, InterContinental Hanoi Westlake, Pullman Hanoi, Hilton Hanoi Opera, and Hotel De L'Opera.
According to Hanoitourist's consolidated financial statements, in 2018 it recorded net revenue of VND707 billion ($30.7 million), up 26 per cent on-year, but its consolidated after-tax profit was VND225 billion ($9.78 million), down 13 per cent on-year. By the end of 2018, Hanoitourist had total assets of VND3.7 trillion ($161 million), charter capital of VND2.7 trillion ($117 million) and suffered accumulated losses of VND36 billion ($156 million).
Saigontourist, founded in 1975, also owns a diverse hotel portfolio. It now manages eight travel service companies, 54 hotels, 13 resorts, and 28 restaurants. Saigontourist has invested in more than 50 domestic companies and nine foreign-invested joint venture companies. It has also financed restaurants, entertainment, SCTV television, and the Saigon Exhibition and Convention Centre, the biggest exhibition centre in Vietnam.
Saigontourist holds stakes in seven five-star hotels in Ho Chi Minh City, including Rex Hotel, Majestic, Grand Saigon, Caravelle, New World, Sheraton Saigon, and Pullman Saigon Centre, and the five-star Majestic Hotel in the northern province of Quang Ninh. It has also poured funds into a series of four-star hotels across the country.
Last year, Saigontourist recorded revenue of VND6.7 trillion ($291 million), up 7 per cent on-year, and consolidated after-tax profit of VND983 billion ($42.7 million), down 15 per cent on-year. By late 2018, Saigontourist had total assets of VND11.9 trillion ($517 million), charter capital of VND7 trillion ($304 million), and undistributed profit of more than VND2 trillion ($87 million).
The youngest of these three companies, Ben Thanh Group, was established in 1997. To date, it has invested in 32 member enterprises in four fields including tourism services, trade services, real estate services, and industrial production. Some member companies of the group include Ben Thanh Jewellery, Hue Travel, Ben Thanh Tourist, Norfolk Mansion, and Phu Nhuan Trading JSC. Ben Thanh also owns a diverse group of 25 hotels and resorts.
Last year, the group recorded net revenue of VND385 billion ($16.7 million), up 62 per cent, but its after-tax profit fell 38 per cent to VND175 billion ($7.6 million).
Slow IPOs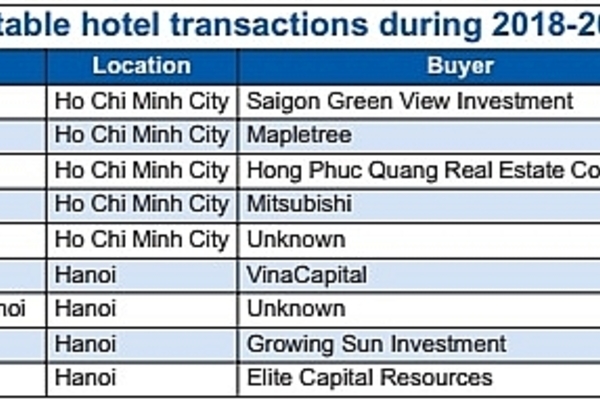 Despite having positive, track records these three tourist companies are rather slow in staging their IPOs, mainly due to difficulties in implementation. The biggest issue according to experts is that it is very hard to determine the value of the enterprises, especially where these companies have many affiliates and subsidiaries. In addition, the choice of the strategic partnership would also take time and the asset evaluation process must be transparent. For example, in March, Saigontourist set up a management board for equitisation, while all of the other steps are already in process. According to general director Nguyen Binh Minh, to implement the plan of Ho Chi Minh City People's Committee to re-structure its operations, the company had sent a plan to the city's Board for Equitisation and then submitted to city authorities for approval.
"We are finishing criteria, policies, and regulations on human resources and business solutions to prepare for the incoming IPO of the company. We will focus on training workers on the company's plan for equitisation and diverse from business according to the approved plan," Minh said.
According to data from global real estate services firm Jones Lang LaSalle, Ho Chi Minh City and Hanoi are the main markets in Vietnam for mergers and acquisitions in the hospitality industry. Over the last 10 years a series of hotel M&As took place in Ho Chi Minh City, mostly in the downtown area and near Tan Son Nhat International Airport. In 2016 Singapore-based property developer Mapletree Investments Pte., Ltd. bought out the InterContinental Asiana Saigon Hotel along with the Kumho Asiana Plaza, a landmark building in the downtown area, from South Korea's Asiana Airlines and Kumho Industrial Co., Ltd. for $215 million.
Currently 10 out of 19 five-star hotels in the best locations in Ho Chi Minh City have international owners. They include the Sheraton, Caravelle, InterContinental, Asiana Saigon, and Sofitel.
Many of these foreign investors came to the country in the last two decades, and began by partnering with local firms. Among those are Singapore-based Glynhill Investment Vietnam, Lam Ho Investments, UOL Group, Hong Kong investors Keck Seng Investments, South Korea's Lotte Hotels & Resorts, and Berjaya Corporation Berhad from Malaysia.
Danang and Phan Thiet, the two resort cities on the central coast, each accounted for 7 per cent of overseas investment. Meanwhile, Phu Quoc Island and Dalat made up less than 6 per cent between them. VIR
Bich Ngoc 
Bamboo Airways, a subsidiary of real estate developer FLC Group, is planning to issue an initial public offering (IPO) in 2020 to serve its expansion plans.  

The new regulation that travel firms will be fined if illegal travelers flee has caused confusion.

In a proposal to the Ministry of Transport (MOT) to establish an air carrier, Vinpearl Air owned by billionaire Pham Nhat Vuong said it wants to choose Noi Bai as the base airport.