To have free trade zone, Hai Phong needs special mechanism
Some National Assembly Deputies expressed their concerns about the establishment of a free trade zone (FTZ) in Hai Phong at a National Assembly Standing Committee session on October 11.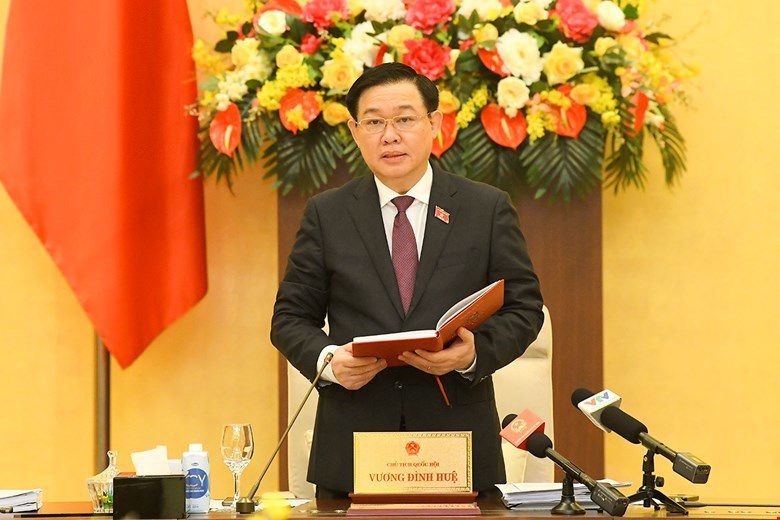 National Assembly Chair Vuong Dinh Hue.
National Assembly Economics Committee Chair Vu Hong Thanh said this is unprecedented and "sounds not really okay".
He expressed his concern about the plan when reading documents submitted by Hai Phong which say that the model succeeds in some countries and fails in others.
"If we apply an old method – establishing FTZs in the current conditions of trade war among economic powerhouses and the 4.0 industry revolution, we need to anticipate its impact and we need to build a clear plan. There are risks if such a big plan is included in the policies to be submitted at a session," he said.
Meanwhile, Chair of National Assembly Committee for Culture and Education Nguyen Dac Vinh thinks it is a good idea. If the idea is advocated, Hai Phong will have the conditions to research, survey and assess the situation to draw up a more detailed plan for National Assembly consideration.
National Assembly Deputy Chair Nguyen Khac Dinh was interested in the apparatus of the FTZ.
"There should be a city's Deputy Chair in charge of the FTZ and there should be a special apparatus. The plan on establishing a FTZ needs to show a specific mechanism on personnel," Dinh commented.
In 1997, Vietnam began thinking of building a special economic zone with free trade in coastal areas. In 2002, Vietnam had the first of this kind – Chu Lai. In 2017, Vietnam created a law on an economic special zone, but it failed.
To date, Prime Minister has signed 18 decisions on the establishment of 18 economic zones in coastal areas, of which 15 have become operational, covering an area of 7,300 square kilometers. Three zones are enjoying investment incentives at the highest level as per the decision of the Government.
When working on Van Phong EZ project, the Government asked National Assembly and National Assembly Standing Committee for some special policies.
Dinh cited a lot of existing problems, including poor infrastructure, the problems in labor force and the lack of strategic investors.
Dinh suggested designing special policies for the operational Dinh Vu zone before thinking of establishing other FTZs.
National Assembly Chair Vuong Dinh Hue thinks that Hai Phong needs to submit a plan with clear orientation to the Politburo as a prefeasibility study to get the agreement in principle.
Hai Phong Mayor Nguyen Van Tung agreed that Hai Phong would ask for the Politburo's nod on designing a FTZ. 
Thu Hang

The fourth session of the National Assembly (NA) Standing Committee is set to open on October 11 in Hanoi, 

The Vietnamese National Assembly will create favourable conditions for local and foreign businesses in all economic sectors to invest and do business in the country.