Tighter regulations on online shopping in Vietnam proposed

Tighter regulations should be applied for people who buy products online under the cash on delivery (COD) form to prevent the situation in which customers refuse to receive the ordered goods.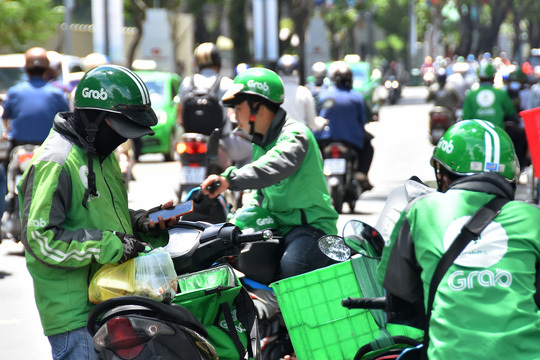 Grab drivers in Vietnam
According to Nguyen Huu Tuan, Head of the E-commerce Management Division of under the Ministry and Industry and Trade, currently, almost no sanctions have been issued to online customers.
This has created loopholes for customers to turn down the ordered products. 
Tuan suggested that online service producers should apply an assessment mechanism for their customers. People who have a high rate of order cancellation can be blocked for using the services.
A young woman in the southern province of Ba Ria-Vung Tau Province who turned down to get 20 milk tea cups worth a total VND1.2 million (USD52.173) ordered through Grabfood recently received the ire of the public.
Grab said that right after that case occurred, the firmed invalided her account. The woman came to the Grab office for the apology and admitted the VND1.2 million payment.
A representative from another online service provider said that in some cases, the company's customers did not receive products, including those with big value such as TV, washing machines and fridges, saying that the goods were not like what they had ordered.
Tuan noted that it is necessary to tighten control over the use of SIM card owners for the better management of online shopping.
For instance, in Malaysia, people who want to use Grab services have to send their photos to the firm.
Meanwhile, Fung Kai Jin, Head of Small and Medium-sized Enterprise Division of VPBank, companies can boost pre-paid online payment instead of cash on delivery.
The online payment should be applied for goods of small value to gain customers' trust first and then expanded to those of bigger value.
Nguoilaodong/Dtinews