Textile and garment sector could earn more if it made more local materials
Fabric and input materials remain the weakness of Vietnam's textile and apparel industry.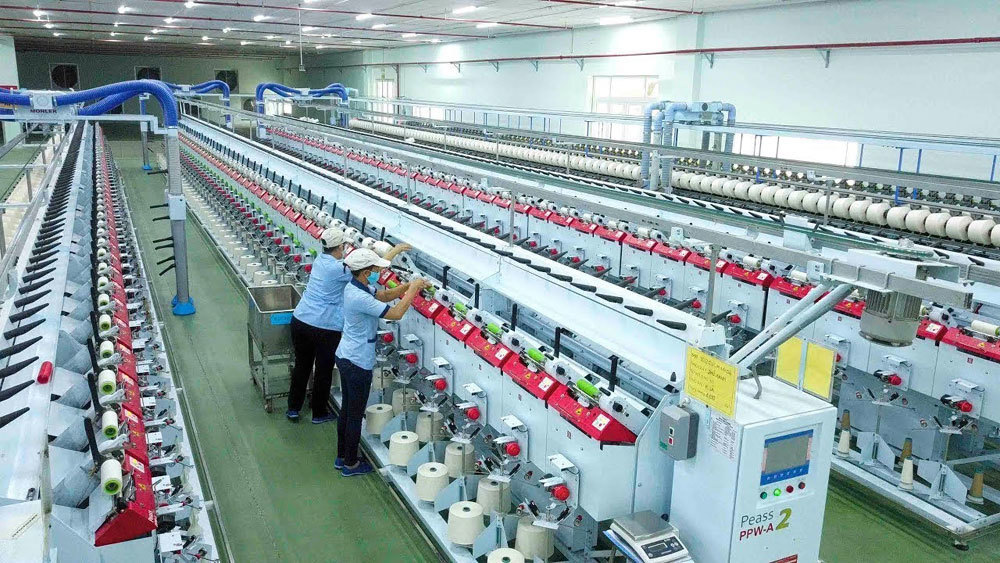 Free trade agreements allow Vietnam's enterprises to enjoy preferential tariffs and thus give a competitive edge to enter member markets. The textile and garment sector is one of the industries enjoying the most benefits from these agreements. However, Vu Duc Giang, Chair of the Vietnam Textile and Apparel Association (Vitas), stressed that the benefits only occur if Vietnam can satisfy rules of origin.
Under the CPTPP (Comprehensive and Progressive Agreement for Trans-Pacific Partnership), for example, Vietnam's products must satisfy the 'yarn forward' rule to be able to enjoy preferential tariffs. For EVFTA (EU-Vietnam Free Trade Agreement), it is the 'fabric forward' rule.
This means that the yarn used to form the fabric and the fabric used to produce textile and garment products must originate from Vietnam or FTA member countries.
Meanwhile, Vietnam is weak at producing yarn and fabric and these input materials are mostly imports.
Than Duc Viet, General Director of Garment Company 10, said that weak support industries and the heavy reliance on material imports are the biggest obstacles for Vietnam to develop the textile and garment industry.
It is necessary to make appropriate investments in supporting industries.
He said Vietnam's enterprises are still mostly doing outsourcing for foreign partners, with 65 percent of input materials from imports.
According to Giang, to open the door to the EU market with preferential tariffs, Vietnam also had to open its door to EU products and offer preferential tariffs. Therefore, "we need to have a strategic solution to invest in the fields that we are still weak in, so that we can take full advantage of FTAs, so the trade off when opening the market won't be futile."
He stressed "it's time for us to walk with our own feet and develop the industry with internal strength".
Lawyer Tran Huu Huynh from Vietnam International Arbitration Center (VIAC) said that a timeline for developing the weaving and dyeing industries is needed. If advanced technologies are used, there will be less environmental impact from dying cloth.
Viet suggested establishing textile and garment clusters, which not only comprise yarn, textile, dyeing and garment companies, but also downstream enterprises, such as distributors and retailers, accessories producers, specialized infrastructure providers, training and human resources establishments, and research and technique support centers such as universities, policy research agencies and vocational schools. 
L. Bang

The domestic textile and garment industry is likely to not reach its goals in production and business due to the strong impacts of the COVID-19 pandemic, according to the Vietnam Textile and Apparel Association (Vitas).

Textile, garment and footwear industries are still facing many difficulties due the COVID-19 pandemic, and unable to recover production and business in the short term.