Some service businesses are thriving amid Covid-19 crisis

While many industries have suffered from Covid-19 epidemic, taxi drivers and shippers are earning more money.
"We are doing better now," said Nguyen Cong Than, a taxi driver in Vinh Long province. On January 1, 2020, Decree 100 which strictly punishes alcohol drinking drivers took effect. Drinkers tend to travel by taxi rather than motorbike.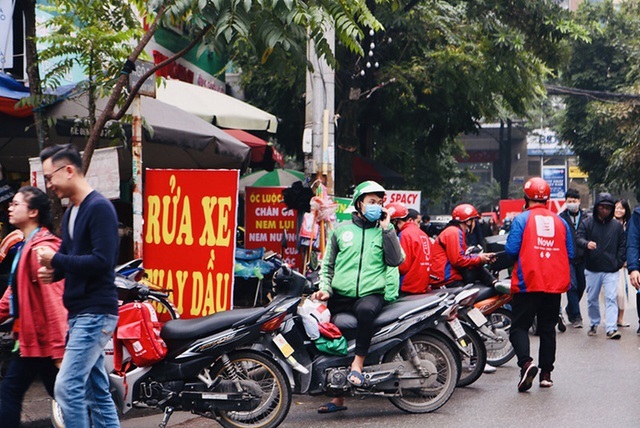 Shippers are earning more money


Than said previously he could earn VND300,000-400,000 a day, but now can earn 30-40 percent more. However, Than said he has to face risks because he meets many people every day.

Shippers also are earning more money. People, especially office workers, don't want to go out and order lunches and snacks.

While many industries have suffered from Covid-19 epidemic, taxi drivers and shippers are earning more money.
Phan Nguyen Gia An in Long Xuyen City of An Giang province said she doesn't want to go to street rice shops because of risks there. She also doesn't want to go to supermarkets to buy food because she has to wear face masks. So she orders food online. 

When asked about the shipping service fee, An said the fee 'is reasonable'. "Shippers are not raising service fees in the epidemic," she explained.

Nguyen Thanh Cong, who has been working as a shipper for four years, said he once worked as passenger coach driver and Grab taxi driver before he became a food deliveryman.

"My clients are office workers and housewives who don't want to go shopping because of epidemic," he said, adding that he can earn VND250,000-300,000 a day, much higher than previously.

Preschool, primary school and university students in all provinces and cities have been off school to avoid the spread of the virus. Parents need people to take care of their children when they are away at offices.

Le Thi Ha, a worker in an industrial zone (IZ) in the southern province of Hau Giang, complained that she failed to ask for some days off to take of her children, so she had to hire a woman.

"I have to pay VND40,000 a day for each child," she said. "She was not trained for this job. However, I have no other choice."

Le Quynh Hoa, a parent in Hanoi, said she also was thinking of leaving her child, a 4-year-old boy, at a class just opened by a neighbor. However, the neighbor doesn't have a license to open the class.
Le Ha 

The State budget may face a shortfall of some VND42.3 trillion (US$1.8 billion) this year due to the ongoing spread of the novel coronavirus, or Covid-19, according to the Ministry of Planning and Investment.  

The research finds that more than 80% of cases are mild and the sick and elderly are most at risk.