Some businesses still thrive amid COVID-19
Many consumer goods and food retailers are opening new shops, while others have had to shut down and give back retail premises to landlords.
Covid-19 has cast a shadow on the global and Vietnamese economy. However, not all opportunities have disappeared and not all retailers are bogged down in difficulties.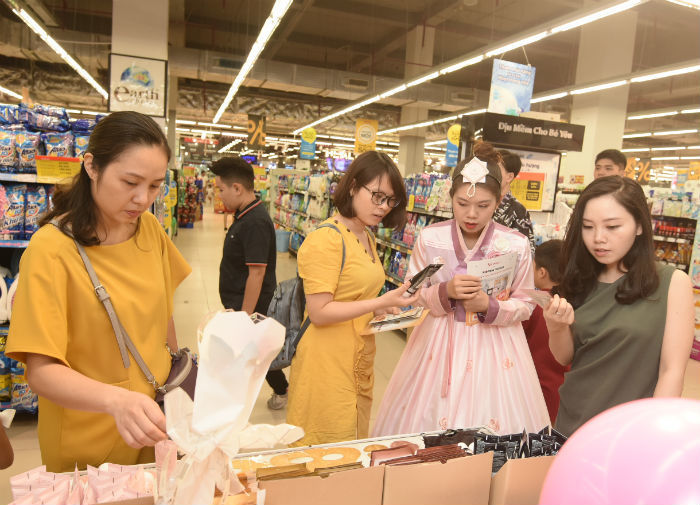 International investors have seen share prices of large retail corporations, including Walmart, Costco, Kroger and Target, increasing.
The common characteristics of the retailers are that they sell essential goods, understand trends well, and provide enough goods to satisfy consumers' needs.
In Vietnam, BRG has opened 10 Hapro Food shops in its BRG Mart chain. The shops are located on the central streets of the capital city, providing essential goods at stable prices, especially the 13 categories of products listed in the Hanoi authorities' price stabilization program.
Bach Hoa Xanh, a brand belonging to The Gioi Di Dong, has opened 90 more sale points, a sharp increase compared with the average 30 new sale points opened in January and February.
With the new shops, the total number of Bach Hoa Xanh shops has increased to 1,158, and with the new shops set in Ca Mau and Dak Lak, Bach Hoa Xanh is now present in 19 cities/provinces in the south, and four in the central region.
The first Ong Bau café, located in district 4, HCM City, opened in February, when the pandemic broke out. However, the coffee chain has been expanding with 100 shops opened so far. The owners of the chain hope that they will open 10,000 shops throughout the country by 2022.
Uniqlo, which now has four shops in Hanoi and HCM City, has announced that it will open two more shops in Hanoi. The Japanese fashion brand has been focusing on offline sales over the last six months in Vietnam.
Meanwhile, Muji has opened its first experience store in HCM City, a step which is believed to pave the way for the Japanese brand to enter the Vietnamese market.
The Ministry of Planning and Investment (MPI) reported that Vietnam attracted $1.1 billion worth of investment capital to the retail industry in the first seven months of the year.
Opportunities
Bach Hoa Xanh reported steady growth. The number of online orders in March increased by 17 percent over February and 1.5 times over January.
The representative of a retail chain said they were 'swimming against the stream' by opening more shops. Retailers can get discount rates of 10-20 percent on rent now.
Analysts are optimistic about the prospects of the retail market in Vietnam, where family spending has increased by 10.5 percent per annum in recent years. 
Duy Anh

While most enterprises have had to scale down their business during Covid-19 and give back their retail premises to landlords, Japanese retailers have continued to open more shops in Vietnam recently.

Many retailers have had to close shops and give back retail premises to landlords because of poor patronage and a dramatic drop in sales.