Six Vietnamese start-ups win funding from Singaporean venture firm

Six Vietnamese start-up firms have raised at least 50,000 USD each from the Singaporean investor Insignia Ventures at the seed funding round.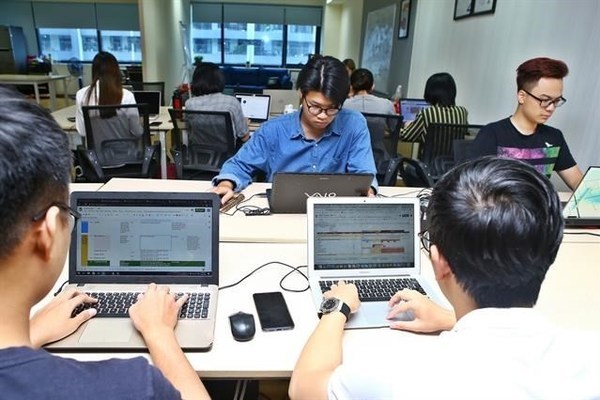 The telemarketing enterprise is among six Topica Founder Institute graduates that have received US$50,000 worth of funding each from the Singaporean investor Insignia Ventures.
This is the minimum funding guaranteed by the Singaporean firm for start-up businesses that graduate from the training programme of Topica Founder Institute.
TFI graduates receiving funding this time include on-demand telemarketing firm TelePro, travel ticker booking firm Cheep Cheep and enterprise software developer Clavis Aurea.
The programme also marks the first of its kind between an investment fund and a Vietnamese start-up incubator, proving the quality of Vietnamese start-up community has been growing.
The maximum funding a TFI graduate may receive from Insignia Ventures is 500,000 USD. Funding will be automatically disbursed without evaluating the start-up's chance of success.-VNA