Seeking success where Amazon failed

Alibaba's plans to enter Vietnam are ringing alarm bells across e-commerce, but unless the Chinese giant can come out with something new to surprise competition, it could not set a firm niche in Vietnam just like Amazon.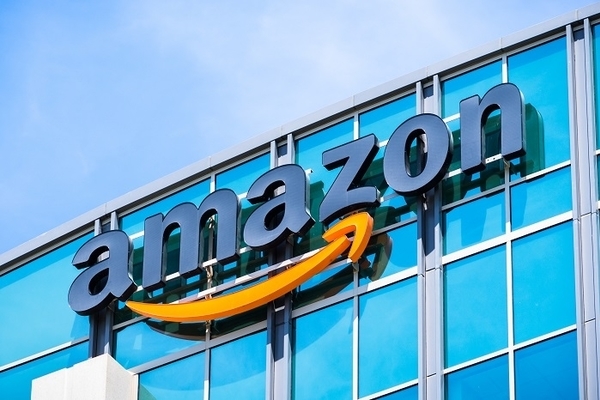 Present in the local market for several years now under the intermediate online shopping website fado.vn operated by Fado Vietnam JSC, the US e-commerce platform Amazon has completely faded into the background behind many platforms in Vietnam.
According to the latest report from iPrice Group, the owner of a meta-search website allowing users to compare prices and products at several e-commerce platforms in Southeast Asia, fado.vn has never made it among the top 10 most popular e-commerce platforms in Vietnam in its five years of operation. The most popular platforms in Vietnam include tiki.vn, shopee.vn, lazada.vn, and sendo.vn.
The low rank of fado.vn makes it a questionable choice for Alibaba, which in March officially entered into co-operation with Fado to become an authorised global channel partner specialised in supporting local companies selling goods on the Chinese platform.
The impacts of the US-China trade war are becoming graver, with the US administration considering delisting Chinese companies – including Alibaba – from its stock exchanges, a move that will limit US investment in Chinese companies. In the same afternoon as the news made headlines on September 28, Alibaba's stock fell by up to 7 per cent. The increasing tension and its much-reduced prospects in the US may be the reason behind the Chinese e-commerce platform boosting investment in Southeast Asia with Vietnam being the next step in this strategy.
After nearly seven months of co-operation, Alibaba in late September announced plans to enter Vietnam under its own platform in the country. The move has led to concerns about Alibaba's ability to compete with other players in the increasingly congested Vietnamese market where e-commerce platforms are bogged down in a war of attrition in the hope that the rivals will throw in the towel first.
The deal with Fado took place as Lazada – in which Alibaba holds a controlling stake of 83 per cent – fell behind in the market, losing its crown to Shopee in 2018. Thus, its plan of opening an official branch in Vietnam may divide focus that was on Lazada.
Careful moves
Alibaba said it will initially focus on three kinds of goods in Vietnam: garments, food, and wood products. The Chinese giant lauded Vietnam's advantages in quality and price of goods over regional countries. However, it claimed the lion's share of local companies operating on e-commerce platforms are not very knowledgeable about export-import activities, which makes the market ripe for the entry of Alibaba.
Focusing on these three kinds of goods is a strategic move as overseas players like Shopee and Lazada are targeting electronic goods like smartphones, televisions, and laptops.
In an interview with VIR, Tran Hai Linh, CEO of Sen Do Technology JSC was of the opinion that this focus on gadgets is inappropriate for Vietnam. "Overseas platforms have a big advantage in capital but they have little knowledge about the market itself. That is the reason why they focus on goods only suiting urbanites," said Linh.
Assessing the move of Alibaba, the CEO of Sen Do confidently said that to survive in the battlefield, local companies should only focus on what customers find the best solutions, on offering the lowest price, and most importantly, on ensuring that their services meet the real demand. "We are Vietnamese and we know the Vietnamese market. We have a definite advantage in offering the best services for local customers," Linh said.
Indeed, Sen Do is targeting similar goods categories because its main customer base is people living in rural areas – a grossly underrepresented group that makes up the majority of the population. Similar to other overseas platforms, rural markets are completely missing from Alibaba's entry plans. "This is a large gap in their market research," stated Linh.
Specifically, the countryside currently occupies about 70 per cent of the local market and consumers in the area have little demand for high-end products, preferring clothes and household ­appliances. "Most overseas platforms ignore rural areas despite it being the main market here," Linh added.
Alibaba's chosen goods categories are no real novelty: the segment is already occupied by Sendo, a group that prides itself on its knowledge of local demand and would be a tough competitor without a distinctive edge.
On the other hand, a battle with Shopee – the only overseas competitor in Vietnam – would also be fought uphill by Alibaba as the Singaporean firm, with its strong grasp on the market, is performing strongly in meeting the shopping demands of local city-dwellers.
Huge losses in e-commerce
After entry, Alibaba may have to accept huge losses in order to enhance its position. In fact, its e-commerce platform Lazada has been suffering dozens of millions of US dollars in losses. Due to the fierce competition, Lazada's losses in 2017 alone were estimated at VND1 trillion ($43.4 million).
In the 2015-2018 period, the total accumulated losses of the three giants – Lazada, Tiki, and Shopee – were VND9.4 trillion ($408.7 million). According to the latest statistics of securities company VNDIRECT, e-commerce companies would suffer a loss of VND124 billion ($5.4 million) to gain a single per cent of market share from rivals.
Indeed, Alibaba's closest competitor-to-be in Vietnam, Sen Do, has also been suffering heavy losses. As of the end of 2016, the local platform recorded VND230 billion ($10 million) in accumulated losses. Linh said that losses are unavoidable in e-commerce.
"Sen Do could turn a profit next year, but for that we would need to stop investing in the market, while there is plenty of room for development in the next 10 years," he explained.
Despite being one of the fastest-growing sectors (30 per cent in 2018), according to the Vietnam E-commerce Association, the e-commerce sector is still new to the country, so businesses have to pour tremendous amounts of capital into advertisements, personnel, and warehouse infrastructure to set a solid foothold in the market.
"Investors need to be in it for the next two or three decades to start seeing returns," said Linh
The moves of giants like Alibaba always send tremors through the markets, and similar to the shakeup Amazon's entry brought, the Vietnamese e-commerce market is buzzing like a hornet's nest with the news. However, it is necessary now to wait and see whether Alibaba can show something new. VIR
Van Anh

Amazon Global Selling has officially established a specialised team in Vietnam, facilitating international sales for Vietnamese vendors. ​

The launch of Amazon Global Selling team in Vietnam continues to solidify its efforts in supporting the local business community, said Amazon's Regional Director for Southeast Asia Bernard Tay.

Giants Amazon and Alibaba both have ambitious plans for the Vietnamese market.