Vietnam real estate market faced difficult year in 2019

The market was quiet most of the time in 2019 though it witnessed many transactions in some segments in the first months of the year.
According to Duong Thuy Dung from CBRE, there were two big problems that eroded clients' confidence.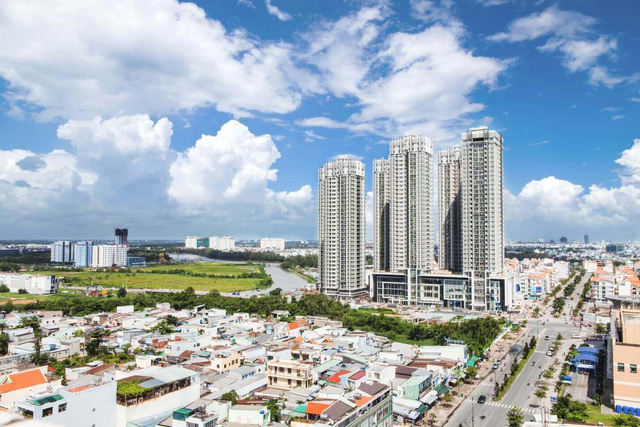 First, legal problems. A lot of projects could not be implemented on schedule because of the slow licensing process. As a result, real estate developers suffered heavily as they had to sit idle while paying bank loan interest and other kinds of expenses.

Second, difficulties in accessing bank loans. Commercial banks have been instructed by the State Bank of Vietnam to tighten funding of real estate projects, which is believed to have high risks.

The market was quiet most of the time in 2019 though it witnessed many transactions in some segments in the first months of the year.
The problems eroded buyers' confidence and affected foreign investors.
After five years of hot development, the real estate market began slowing down. This, according to Dung, is good news as the market will have time to consume the inventories.

Nguyen Thi Thanh Phuong, CEO of Dai Phuc Land, also noted that the property market is 'singing the bass' after five years of hot development. The demand for houses is increasing and economic development indicators are still better than expectations, but the large-scale 'legal crisis' has decreased the supply sharply. Real estate firms are in a difficult period as short-term and long-term business plans all need adjustment.

However, there was a sharp increase in foreign investment inthe sector. This shows that foreign investors are optimistic about Vietnam in the long term.

2019 saw sharp fluctuations in the property market. While the first months of the year witnessed 'land fever' with a high absorption rate, the next months saw a different situation. The short supply pushed prices up and led to a decrease in number of transactions.

Meanwhile, Nguyen Hoang Tuan, CEO of Yes house, gave positive assessment about the real estate market in 2019, saying that the market remains stable with no real estate bubble.

Tuan said the market is purifying unclear investment business trends and customers will be more selective when buying products to avoid risks.

Local authorities are examining problematic projects and will soon grant licenses to projects which can meet requirements. Therefore, the market will warm up again.

Of various real estate products, land plots remain the favorite product for buyers. They are believed to have high safety and high profitability.

In 2019, the land price in key markets increased by 15-20 percent. The increase is expected to double in 2020.
Le Ha 

2019 was a tough year fot the real estate market when many projects remained stagnant. However, the situation may be even more serious in 2020.

Additional foreign investment inflows in real estate went up during 2019 while credit in the sector bucked a downward trend, signalling its reduced heavy reliance on bank loans.