Pork prices fall, historic price crisis repeats
"Merchants yesterday agreed to buy pigs at VND30,500 per kilogram of live weight, but today they lowered the price to VND29,500," Hoang Van Chung, a farmer in Tuyen Quang, said.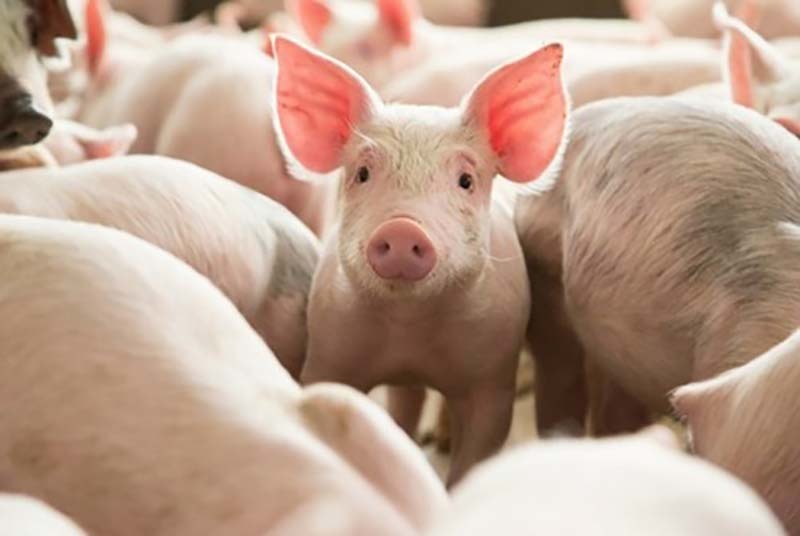 Chung is the owner of a farm with 1,600 pigs in SonDuong District. In general, he has to spend VND5.3 million to raise a pig until it weighs 1.3 quintals and can be sold.
His production cost is lower than other farmers because he can produce breeding stock. The cost can be as high as VND6.5 million if farmers have to buy breeders.

However, Chung has incurred losses because pork prices are plummeting. On October 14, he sold 30 pigs at VND29,500 per kilogram and took a loss of VND2.35 million for every pig sold.
With 300 pigs sold since the beginning of October, he has incurred a loss of VND600 million.
"With the current low prices, animal feed sellers refuse payment under the deferred mode. They fear that farmers who incur losses won't have enough money to pay for feed. So farmers have to sell pigs right away, at any price," Chung explained. "It's now just like the price crisis in 2017."
Nguyen Cong Bac, the owner of a pig farm in ChiengSinh, SonLa, also complained that he had to sell 500 pigs two days ago at a loss at just VND30,000 per kilogram. However, the prices of the following days were even lower.
"With the current prices, the money from the sale of pigs is not high enough to pay for bran," he complained, adding that he had incurred a loss of VND3 billion so far this October and VND5 billion, if counting in losses in September.
While the pig prices are dropping dramatically, animal feed prices are soaring. The current selling price of VND30,000 per kilogram is just equal to the VND17,000 per kilogram in 2017.
Deputy Chair of the DongNai Livestock Association Nguyen Kim Doan confirmed that prices are tumbling. On October 14, the best pigs in the province were sold at VND40,000 per kilogram, while others were VND35,000-37,000 per kilogram.
"The 2017 price crisis is repeating. The feed price has soared by 40 percent, pushing the production costs up. As a result, farmers are incurring a loss of VND2 million for every pig sold," he said.
Dan estimated that hundreds of thousand of oversized pigs remain unsold in the livestock metropolis of Dong Nai. Before the fourth pandemic wave broke out in HCMC, Dong Nai provided 3,000-4,000 pigs to the city each day. The figure has dropped to 1,000, which means that DongNai has 2,000-3,000 pigs in excess everyday.
"It's easier to sell the pigs weighing 1-1.1 quintals, while it's difficult to sell the big ones with the weight of 1.3 quintals," he explained.
Chau Giang

With the current low prices, farmers will take a loss of VND2 million when selling a pig. If the prices keep decreasing, farmers will give up farming, resulting in pork shortage for Tet (lunar New Year) sale season.

The price of live pigs is from VND47,000 to VND49,000/kg in some northern provinces and VND48,000 to VND52,000/kg in the central and southern regions, a strong drop compared to the previous months.