POPS asks huge compensation for alleged FPT TV copyright infringement

Vietnam-headquartered POPS Worldwide, a digital entertainment company, has asked for compensation of US$15 million from FPT TV for alleged copyright infringement.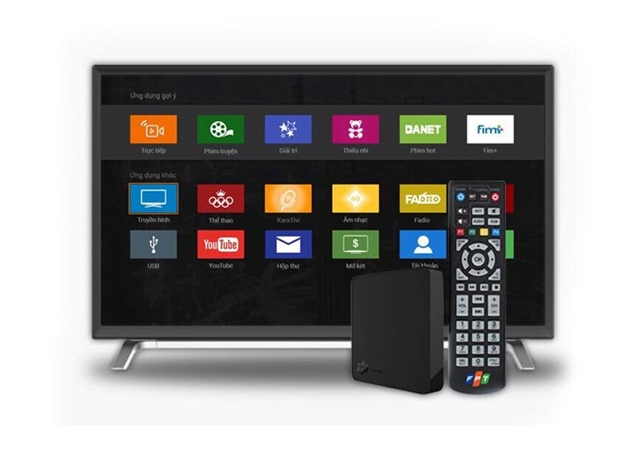 FPT TV may have to pay compensation of US$15 million for alleged copyright infringement of content of POPS Worldwide. — Photo itcnews.vn 
The compensation is based on losses that POPS and its partners said they had incurred after FPT TV illegally exploited more than 1,800 content items, according to a POPS' representative.
"We are currently working with related parties to protect the legitimate interests of POPS and its partners against FPT TV's copyright violations," Sally Trương of POPS was quoted as saying in ictnews.vn.
In April, POPS submitted a petition to FPT at District 10 People's Court in HCM City. The petition said that FPT had seriously violated copyright and rights related to the copyright of POPS-owned content.
It said that FPT TV had illegally exploited 303 items of content owned by POPS and over 1,500 items of content of POPS' partners that POPS was licensed to use.
Meanwhile, a FPT TV representative told ictnews.vn that FPT TV had negotiated with POPS but, after the third time, had failed to reach co-operation between the two sides.
POPS has asked FPT TV to pay up to tens of millions of US dollars. The FPT TV representative said the request was completely unfounded.
FPT TV said that it had not violated copyright, which POPS accused it of doing at a meeting on May 9. The evidence that POPS provided was unfounded, FPT TV said.
By April, as POPS has noted, there were no POPS programmes on the FPT TV system, it said.
In addition, FPT TV said it had found that POPS had infringed on FPT TV's copyright, including a music video of singer Hoàng Nhã Vy.  FPT Telecom authorised its attorney to send letters to POPS to request clarification of this content.
However, Sally Trương, in an interview with ictnews.vn , denied the accusation and said that singer Hoàng Nhã Vy had agreed to allow POPS to use and distribute the song. — VNS