Pandemic reveals enterprises' view of responsibility
The unprecedented challenges arising from the COVID-19 pandemic have highlighted more than ever the importance of responsible crisis management and sustainable development at enterprises.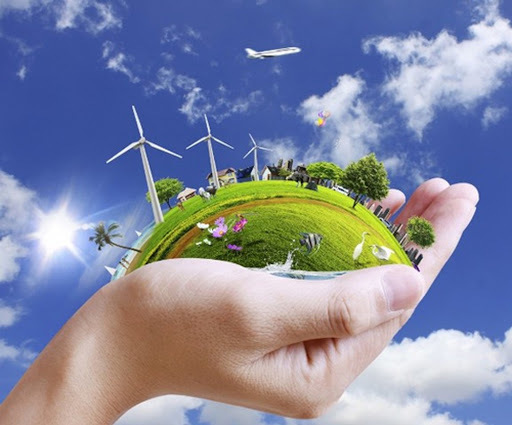 Vietnam's successful containment of the virus significantly helped leverage the image of the country and its enterprises globally, according to Vo Tri Thanh, director of the Institute of Branding and Competition Strategy. It also confirmed the importance of corporate social responsibility (CSR) efforts, associating enterprises' brands with social responsibility and sustainable development, he said.
"Many enterprises, not only large ones but also small and medium-sized enterprises, shared the burden with the Government and citizens during the time of crisis," he said.
"Their sense of responsibility towards the community and society will certainly be recognised and be a very good basis for post-pandemic recovery and development.
"We saw Vietnam Airlines bringing Vietnamese abroad home, while Viettel, VNPT, and FPT lowered telecommunications fees. Electricity of Vietnam cut power prices, Hapro and Co.op Mart stabilised prices, and many other companies joined hands in the fight against COVID-19."
In August, Vingroup gave the Ministry of Health DrAidTM software and attached devices to provide prognosis assistance in novel coronavirus treatment. The first AI software introduced helps to rapidly identify abnormalities based on upright chest X-rays in less than five seconds and adds to the accuracy of test results, reduces false negatives, and assists in enhancing treatment consistency and knowledge transfer from central-level doctors to grassroots-level doctors.
The country's leading real estate conglomerate also donated 3,200 ventilators to the Ministry of Health to help combat COVID-19 and sponsored chemicals for 56,000 COVID-19 PCR tests in Da Nang City, Hai Phong City, and Bac Ninh Province.
Towards sustainable development
Developing sustainably, contributing to growth, and ensuring social welfare would be at the core of enterprises' development, said Vu Tien Loc, chairman of the Vietnam Chamber of Commerce and Industry.
"Never in history have we seen the world change so quickly and considerably," Loc went on. "The world is changing constantly, requiring that every government, every economy, and every enterprise be resilient and innovate to keep up with the speed of change and develop sustainably.
"It is in the historic challenge of the COVID-19 pandemic that we see enterprises' efforts to maintain jobs, restructure and prepare for recovery, and work with the Government and the community to fight the virus."
According to Nguyen Xuan Duong, vice president of the Vietnam Textile and Apparel Association, CSR contributes significantly to resolving social problems like the pandemic.
CSR proves that when a business cares about social issues, there will be a positive impact on its profitability, which will help increase its value and sustainability.
Hoang Ngoc Hai from the Academy of Politics Region 1, in an article published in Tap chi Tai chinh (Finance Journal) wrote that CSR should not be seen only as an action to resolve social problems for charitable and humanitarian purposes.
"CSR should be understood as a way in which a business strikes a balance between economic, environmental, and social requirements, and at the same time meets the expectations of shareholders and partners," Hai wrote.
"It can help support enterprises' brands and bring benefits, which contribute to creating humanistic value and building a corporate culture as well as increasing competitiveness in the context of rapid international integration."
Still, many enterprises do not fully understand the importance and benefits of CSR, as exhibited through many committing business fraud, producing poor-quality products, and causing environment pollution to maximise profits.
According to Tran Thi Tra My from Thuong Mai University (Commerce University), to have an appropriate action plan, enterprises must understand pressing social issues.
She pointed out that, in recent years, Vietnam had faced increasing challenges in climate change and environmental pollution, which were threatening social welfare and human health as well as the sustainable development of the ecosystem. There were also difficulties in providing education and building a future for the young.
My cited a survey by the Institute of Labour Science and Social Affairs carried out on 24 garment and footwear enterprises, which found that revenue was up around 25 per cent for those with a CSR programme.
During international integration, the implementation of CSR has become a must, according to My, and will not only bring benefits to enterprises and to society but also help improve the competitiveness of enterprises and the country as a whole.
"It is necessary to develop mechanisms and policies to support enterprises in implementing CSR initiatives," she said.
VNS

Deputy Minister of Health Nguyen Truong Son talked about future orientations for the health sector's development.