Multi-billion US dollar deals kick off new investment wave
More and more investment deals are still being been made despite the Covid-19 pandemic. 
While many business fields are facing difficulties because of travel restrictions due to Covid-19, the industrial real estate sector remains busy with many new investment deals.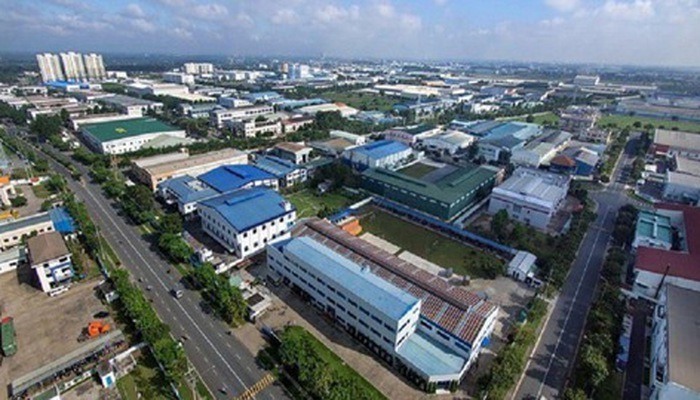 Logos Property from Australia entered the Vietnamese market when it decided to invest US$350 million in a logistics real estate joint venture. Meanwhile, GLP, the warehouse giant, has joined forces with SEA Logistic Partners Vietnam to set up SLP, a joint venture capitalized at $1.5 billion.
Mirae Asset Daewoo and Naver Corporation from South Korea have invested $37 million in a warehouse in LogisValley, a logistics center in Bac Ninh province.
In the manufacturing sector, Taiwanese Pegatron, a vendor of Apple, has invested $19 million in Hai Phong City, a part of its plan to expand its operation in Vietnam.
Ha Nam was the biggest recipient of FDI in the manufacturing sector in Q3 2020 with $447 million worth of capital registered, followed by Hai Phong City with $438 million. The biggest manufacturing project in Ha Nam has investment capital of $273 million from Wistron Group from Taiwan.
Analysts say that the largest investors and manufacturers in the world are showing confidence in the great potential of Vietnam, despite the current difficulties caused by the pandemic.
This is shown in the high occupancy rate of 76 percent in industrial real estate projects in Vietnam. The rates have been increasing rapidly since 2018 in major industrial production centers such as Binh Duong, Dong Nai and Long An in the south, and Bac Ninh, Hung Yen and Hai Phong in the north.
Manufacturers are expected to relocate their production bases out of China in 2021 and 2022, which will be a great opportunity for industrial real estate developers.
BW, a joint venture between the US Warburg Pincus and Vietnam's Becamex, is running against time to increase supply from 130 hectares in 2018 to 500 hectares this year.
2019 was a record year for the industrial real estate and logistics sector, when FDI in the manufacturing and processing industries increased sharply. The average occupancy rate in industrial zones in large cities/provinces in the north reached 92 percent and 80 percent in the south.
2021 is expected to be a busy year. Analysts say if international flights resume in the first half of 2021, leasing fees for land, workshops and warehouses will increase. Therefore, investors need to fix the prices as soon as possible.
The land price has reached a new peak, $102 per square meter for Q3 2020, increasing by 7.1 percent compared with the same period last year. The rent for ready-made workshops has also risen slightly, now hovering around $4.1-5.2 per square meter, up by 2.1 percent. 
Duy Anh

Vietnam is home to 32,539 valid foreign direct investment (FDI) projects with registered capital of a combined US$381 billion, of which US$233 billion has been fully disbursed.

Only 5 percent of foreign invested projects in the last 30 years have used high technology. This is a lesson for Vietnam during the new FDI (foreign direct investment) wave.