Mobile World to open new retail chain selling only Apple products
Vietnam's big retailer Mobile World has announced that its TopZone chain will sell Apple products only.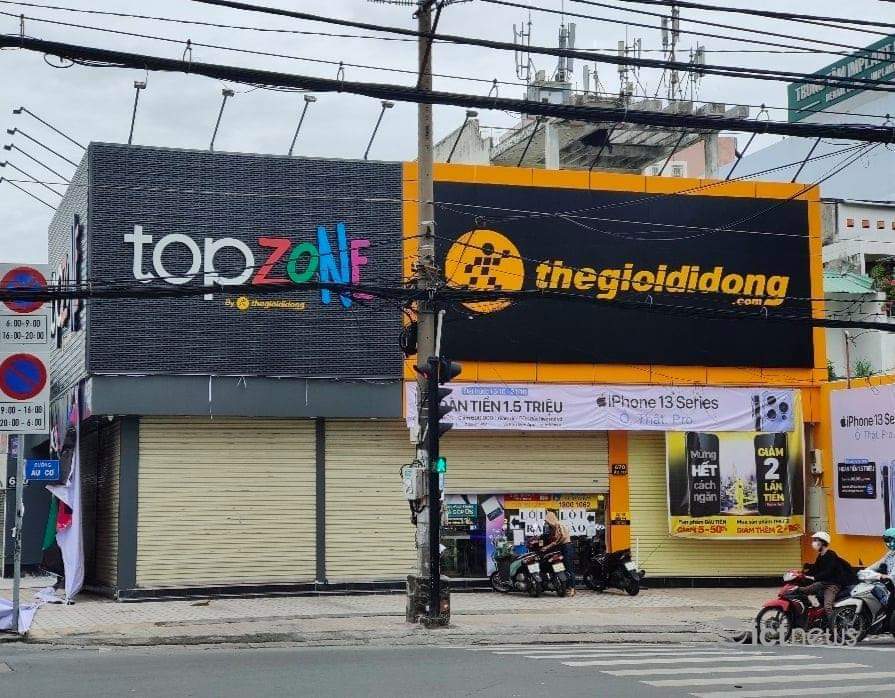 A TopZone store that is about to open in HCM City. (Photo: Hai Dang)
On October 22, when iPhone 13 series will be officially offered in Vietnam, 4 TopZone stores will open in Hanoi and Ho Chi Minh City.
According to Mobile World, TopZone includes 2 models: AAR (Apple Authorized Retailer) - the stores located next to Mobile World or Dien May Xanh stores, and APR (Apple Premium Retailer), which are independent stores.
Doan Van Hieu Em, CEO of MobileWorld, expects that the AAR model, with average area of 100-120 square meters, will bring in revenue of VND 2-3 billion/month. Meanwhile, APR stores (180-220 square meters) will earn about VND8-10 billion per month.
This retailer plans to have 50 AAR stores and 10 APR stores in the first quarter of 2022.
According to Hieu Em, in Vietnam, there is no Apple Store or Apple Center model as in other countries, so Mobile World is opening TopZone to have a professional and luxurious shopping space for customers. TopZone will also sell products that have never been in the local market.
The success of this new chain is still in question.
Previously, APR and AAR models in Vietnam were successful with names like Future World, iCenter and other stores. However, these stores were quickly surpassed by Mobile World and FPT Shop. Currently, there are not many stores of the APR model in Vietnam, with FPT Retail's F.Studio and eDigi the most outstanding names.
Mobile World used to open stores that sold only products of Apple, but were then closed.
TopZone was born in a new context so Mobile World will be more careful this time. We must wait for the future to see if it is successful.
Hai Dang

The Gioi Di Dong (Mobile World) has revealed the opening of a new chain named TopZone, with many indications that it will be their second retail chain abroad.