Lotte Group to shut down restaurant business Lotteria in Vietnam?
Fast-food restaurant chain Lotteria – a subsidiary of the Republic of Korea's Lotte Group – could close its Vietnamese franchise due to tepid performance.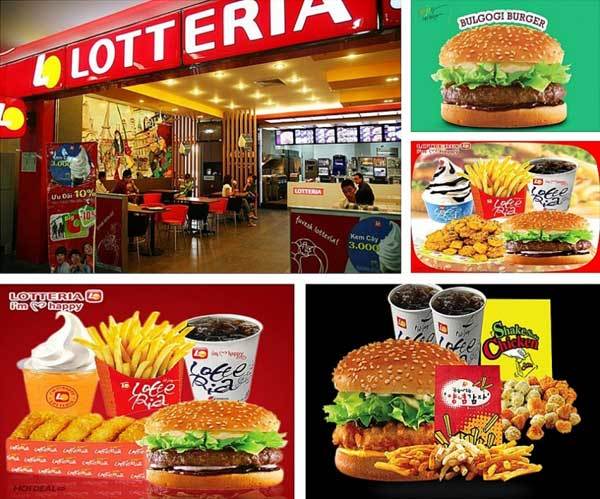 The famous South Korean hamburger chain Lotteria of Lotte Group may shut down its business in Vietnam, after its closure in Indonesia.
Lotte Group's restaurant business unit (Lotte GRS) has been shutting down its Lotteria restaurant chain in Indonesia in 2020. Furthermore, the Republic of Korea (RoK) giant also implied that it would close down Lotte Group's food material supplier in Vietnam, which was established in early 2020 to expand Lotte GRS' business in neighbouring Southeast Asian countries.
According to Lotte GRS and Lotte Holdings, Lotteria hamburger chains overseas are being shut down due to the COVID-19 pandemic. Lotte GRS' overseas office in Indonesia is currently undergoing liquidation.
Lotteria franchises in Vietnam have all stopped operations and its headquarters in Seoul is reviewing the possibility of closing down the business within 2021, according to Koreatimes.
As of 2020, Lotte GRS boasted two overseas franchises, which was Lotteria Indonesia and Lotteria Vietnam. After Lotte Holdings was established in 2017, it took control of the overseas restaurant business.
Lotteria Indonesia, which operates more than 20 stores there, is in the process of closing down due to its losses.
Specifically, Lotteria Vietnam did not make any profit for Lotte GRS last year. Lotteria Vietnam's book value stood at KRW26.8 billion (more than $24 million) as of early last year, but declined to KRW15.6 billion (nearly $14 million) after losses. Its net loss surpassed KRW10 billion ($8.97 million) in one year.
Vietnam is considered as one of the most critical markets of Lotte Group since its very first entrance to the country in 1990.
According to Korea Times, Lotte GRS planned to expand its business to neighbouring countries using Vietnam as a regional base by building a raw material company. In July last year, Lotte Food – an affiliate of Lotte GRS – also invested in a new Vietnamese corporation. However, the adverse impact of the COVID-19 pandemic has delayed further progress.
"Lotteria Vietnam and others have met the requirements for closure starting this year," said the company representative.
VIR

The downward trend in the growth rate of the leading fast-food chain stemmed from market changes, consumer's mindset as well as the emergence of alternative segments.  

Foreign fast food companies are lagging behind their own expansion plans in Vietnam due to the fierce competition with major rivals in the same segment and local competitors.