Korean banks focus more on Vietnam for impressive growth

The Republic of Korea's banks are focusing more on Vietnam as the market emerges as a major source of earnings for them amid their slowdown from China.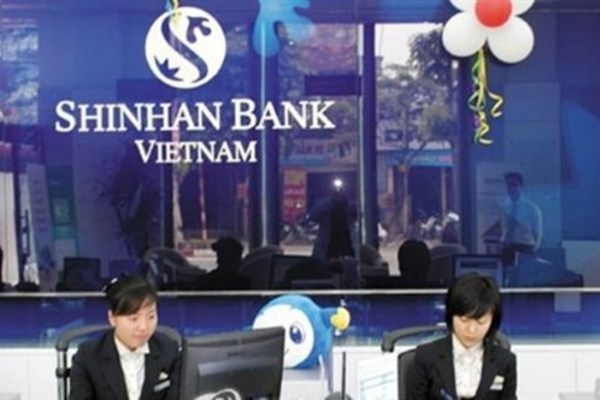 Korean commercial banks are showing a steady growth in Vietnam (Photo: vietnambiz.vn)
RoK banks are seeing their earnings in China decrease due to the prolongedtrade between China and the US and the slowdown in economic growth rates.However, they are showing higher profits in the Southeast Asian region,including Vietnam, thanks to the RoK government's New Southern Policy, the BusinessKorea newspaper reported.
Korean commercial banks are showing a steady growth in Vietnam. Their netprofits in Vietnam came to 131.80 million USD in 2018, showing a 116 percentrise (70.80 million USD) from 61 million USD in 2017, according to the datafrom the Financial Supervisory Service (FSS).
Woori Bank Vietnam also saw itsnet profits surge 130 percent year-on-year to 8.17 billion won (6.83 millionUSD) in the first half.
Meanwhile, the net profits of Chinese subsidiaries of the RoK's top fourcommercial banks, including Shinhan, Kookmin, Woori and Hana Bank, came to45.20 billion won (37.81 million USD) in the first half of this year, down 44percent, or 36.30 billion won (30.36 million USD), from a year ago.
The returnon assets (ROA) also stood at 0.58 percent, falling short of 1 percent ofChinese banks as well as 0.75 percent of foreign banks in China.
According to Lee Chi-hoon, a researcher at the Korea Center for InternationalFinance, the business environment in China has worsened as a whole amid theslowing Chinese economy.
Furthermore, Korean conglomerates' investment in Chinahas shrunk after the Terminal High Altitude Area Defense (THAAD) issue. Asa result, the Korean banks' strategy of focusing on firms operating in China has reached its limits.
Accordingly, Hana Bank, which suffered the biggest drop in net profits amongcommercial banks, has closed down some branches.
After the net profits of theChinese subsidiary of Hana Bank plunged 68 percent on year to 14.40 billion won(12.04 million USD) in the first half, the bank has reduced the number of itsbranches in China from 30 to 27.
Some analysts pointed out that Korean commercial banks need to come up with anew strategy for China as their earnings gap between China and Vietnam has beennarrowed to 22 million USD./. VNA

Vietnam is among the top three overseas travel destinations for South Koreans in 2019, a new report says.

KorCham, the association of South Korean enterprises in Vietnam, estimates that about three South Korean businesses are inaugurated each day in Vietnam.