Instant noodles recalled in Europe, manufacturers told to be cautious about use of ethylene oxide
Vietnam does not have regulations about the use of ethylene oxide (EO) in agriculture production or limits on EO residue in food.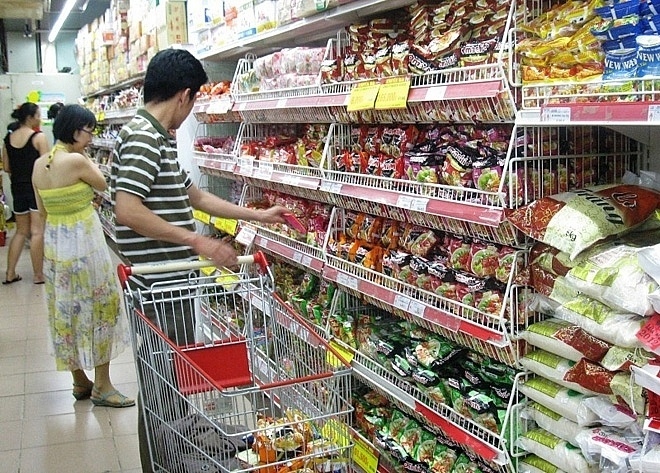 The Ministry of Industry and Trade has cited RASFF's statistics as showing that European countries have issued 690 warnings related to EO. The countries with the highest numbers of warnings are the Netherlands (208), and Germany (90).
The products containing EO which have been recalled include additives, spices, nuts, herbs, ice cream, desserts, cereals, dairy products, fruits, vegetables, coffee, tea, and cocoa-made products.
After the products were recalled in Europe, Kajiwara Junich, General Director of Acecook Vietnam, the producer of Hao Hao instant noodles, affirmed that all of the company's products available in the Vietnamese market observe Vietnam's laws and regulations. EO is not used in production and preservation stages.
The company's material suppliers also affirmed that they do not use EO during the production process.
However, the Science and Technology Department saud that Vietnam lacks regulations on the use of EO in agricultural production, including limits of EO residue in food.
Meanwhile, the technical standards set by different markets vary, which depend on the trade balance between countries, their import/export policies, management methods and consumption habits.
According to the department, the EO residue of the same food products can satisfy the requirements of some markets, but could be higher than the permitted levels in other markets.
Vietnam has been integrating more deeply into the world and its products are exported to markets all over the world. All exports have to satisfy the requirements set by the import countries.
As more and more FTAs have been signed, tariff barriers have been removed. However, because of multiple reasons, including the protection of consumers' health, environmental issues, national security and defence and economic benefits, FTA member countries have intensified the use of TBT (Technical Barriers to Trade) and SPS (Sanitary and Phytosanitary Measures).
More and more TBT and SPS disputes have been reported recently. And more decisions on recalling products and prohibiting imports have been released.
Some years ago, chili sauce products of a large Vietnamese enterprise was recalled in Japan. Several days ago, instant noodle and vermicelli of two enterprises were also recalled in some European countries because the EO content was higher than allowed.
Experts said agencies and enterprises should have provided consumers with information about EO before the recall. EO (ETO) is not accepted by the EU, including Ireland, but it is accepted in the US, Japan and South Korea.
In Vietnam, EO is not found in the list of substances that have residue limits. 
Ha Duy

The Food Administration of Vietnam yesterday received the warning of the European Union about the recall of dried noodles with chicken and beef spices manufactured by Thien Huong Food Joint Stock Company for containing a banned substance.
Vietnam's instant noodle demand is ranked 3rd in the world, after China and Indonesia, with consumption in 2020 increasing by 29.47% compared to 2019.