IMF: Vietnam's inflation in 2021 may remain at 4%
The prolonged COVID-19 pandemic is forecast to keep hampering Vietnam from reducing inflation this year, despite the strong efforts to stimulate fiscal and monetary policies.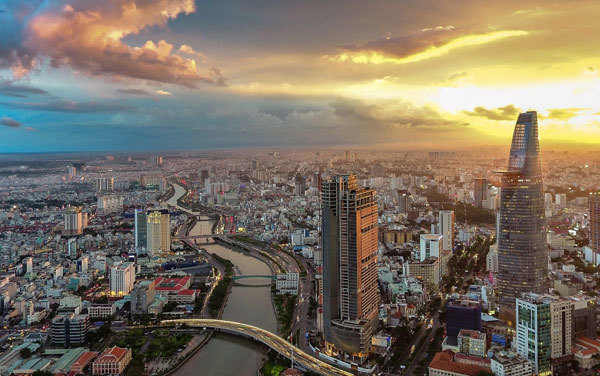 Vietnam's inflation in 2021 is forecast to be higher than last year.
According to the International Monetary Fund (IMF), inflation in Vietnam will be 4 per cent, higher than last year's 2.31 per cent.
IMF emphasised that the risk of slowing down remains for the Vietnamese economy although the country has been controlling the pandemic very well. Therefore, Vietnam should soon map out measures to address prolonged negative impacts. Notably, it is necessary to review fiscal solutions to protect labourers and also vulnerable households.
Once the economy completely recovers, the IMF recommended that the fiscal adjustment should focus on mobilising revenue assignments to form a fiscal space for infrastructure investments, social welfare, and green growth projects.
"It is necessary to steadily withdraw support packages for viable firms during the health crisis, and reapply regulations of debt classification for debt rescheduling," the IMF noted. "In addition, tightening the review of financial risks and solving problematic loans on time is essential." 
Moreover, the organisation also recommended Vietnam should strive to eliminate obstacles to private investment and to improve social security.
"Priority should be given to reducing labour skill-mismatches, promoting digital transformation, and ensuring a level playing field, particularly for SMEs.," noted the IMF.
VIR

Vietnam's economy with high level of openness could be susceptible to rising inflation as a result of growing global commodity prices.

Vietnam is likely to meet its target of reining in inflation at a rate of below 4% in 2021, although experts warn that unfavourable factors could impact market fluctuations.