Huge volume of new shares, record liquidity put HoSE system under pressure
The HCM City Stock Exchange (HoSE)'s technical system was under significant pressure with billions of new shares recently listed and to be listed on the bourse and huge cash inflow which boosted the market liquidity to record levels.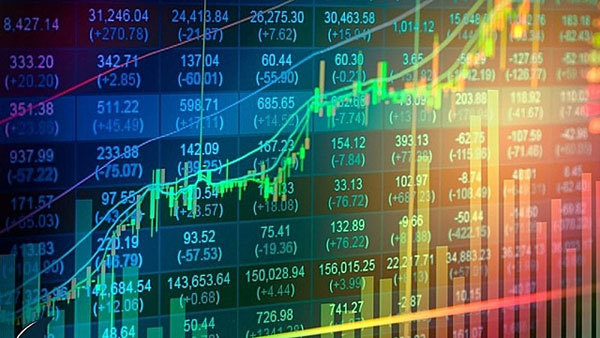 The volume of shares listed on the HCM City Stock Exchange would increase strongly as billions of shares would be listed on the southern bourse soon. — File Photo
The market liquidity set new record levels in recent weeks which helped the index increase strongly. This caused the southern bourse to run into technical problems recently, although the standard lot was raised from 50 to 100 shares.
Statistics showed that the total trading volume in December reached nearly 17.6 billion shares, around 70 per cent higher than November. The trading value averaged VND14.8 trillion, doubling the average level of 2019.
Not only receiving huge cash flow from domestic investors, the southern bourse welcomed the listing of a huge volume of shares, which also helped increase market liquidity.
Most recently, nearly 1.18 billion shares of Vietnam Maritime Commercial Joint Stock Bank (MSB) were listed on December 23 with an average trading volume of 11 million shares per day.
Previously, Asia Commercial Bank (ACB) transferred the listing of more than 2.16 billion shares to the southern bourse starting from December 9 with an average trading volume of 11.5 million shares per day.
In November, HoSE received the listing of 1.07 billion shares of LienVietPost Bank (LPB) and 1.08 billion shares of Vietnam International Commercial Joint Stock Bank (VIB) with average trading volumes of 11 million shares and 1 million shares, respectively.
Recently, 442 million shares of Vinaconex (VCG), 128 million shares of VIX Securities Joint Stock Company (VIX) and 42 million shares of Thai Nguyen International Hospital (TNG) were also listed on the southern bourse.
The southern bourse would soon have bigger supply of shares as it recently approved the listing of nine companies, which would put more pressure on its already-overloaded technical system.
The biggest supply would come from the banking sector, including the listing of nearly 1.21 billion shares of the Southeast Asia Commercial Joint Stock Bank (SeABank) and 1.1 billion shares of Orient Commercial Joint Stock Bank (OCB) which got approval on the last days of 2020.
On December 30, HoSE also approved the listings of Military Insurance Company (MIG), Hanoi South Housing and Urban Development Corporation (NHA) and Vicasa – Vnsteel (VCA).
Previously, Tien Son Thanh Hoa Joint Stock Company got approval for the listing of 34.8 million shares, Clever Group 18 million shares, Hoang Ha Hai Phong Paper Joint Stock Company 18 million shares and Vu Dang Investment and Trading Joint Stock Company 12.9 million shares.
It was estimated that the southern bourse approved the listing of nearly 2.56 billion shares during the last days of 2020.
Another nine companies applied to list on HoSE and were waiting for approval with a total volume of nearly 2.45 billion shares, including Sai Gon – Hanoi Commercial Joint Stock Bank, FLC Homes, Nam A Bank and Quy Nhon Port.
The southern bourse also received new supply of shares from recent capital raising and additional listing.  VNS

The managers of large corporations have made big money recently as share prices have soared.