Hoang Anh Gia Lai sells off subsidiaries to resolve financial issues

Even after managing to improve its financial structure, Hoang Anh Gia Lai is still looking at a fraught 2020 due to the shock of the VND-trillion loss in 2019.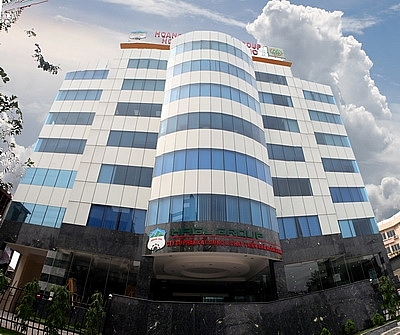 Hoang Anh Gia Lai is selling off its electricity business to rebalance its finances
Shutting down electricity arm
At the middle of this February, Hoang Anh Gia Lai (HAGL) decided to dissolve Hydroelectric Hoang Anh Saigon JSC (one of the two hydroelectric plants owned by the group). Founded in early 2018, in addition to the main field of electricity production, the company registered for a variety of business lines such as chemical production, trading of spare parts, or sand and stone quarrying.
According to information disclosed by Vo Truong Son, general director of Hoang Anh Gia Lai, the company transferred 248.5 million shares of Hydroelectric Hoang Anh Gia Lai JSC (DHA), another HAGL subsidiary, accounting for 99.4 per cent of the company's charter capital.
The value of the shares HAGL transferred at this hydroelectric company is VND2.48 trillion ($107.93 million). Before selling off DHA, in the third quarter of 2019, the group transferred its stake in V&H Corporation (Laos, also dealing in electricity) to it, consolidating its electricity business in a handful of subsidiaries to make it easier to cut them off. The transferred capital accounted for 80 per cent of V&H Corporation's charter capital.
HAGL also completed liquidation procedures for two other subsidiaries operating overseas, Electricity Hoang Anh Attapeu Co., Ltd. (Vientiane, Laos) and Electricity Nam Kong Co., Ltd. (Attapeu, Laos).
Choppy waters ahead
The liquidation of subsidiaries in the electricity industry is a reasonable solution for HAGL to refocus on its key business. Shedding this business line will allow the company to handle financial pressures in the short term and revive itself.
At the end of 2019, International Agriculture Hoang Anh Gia Lai JSC (HAGL Agrico, HNG), a major subsidiary of HAGL, has completed the purchase of bonds from National Citizen Commercial Joint Stock Commercial Bank (NCB). The bonds will reach their maturity on December 17, 2021, and are not convertible, nor accompanied by warrants. The bonds are guaranteed by Hoang Anh Gia Lai shares.
The total face value of the issuance is VND1.7 trillion ($73.9 million), the value of the bonds that HAGL Agrico bought before the deadline was VND240 billion ($10.43 million), with the repurchase price equal to the face value.
Previously, HAGL Agrico bought another set of bonds with the total value of more than VND2.1 trillion ($91.3 million) from Vietnam Prosperity Joint-Stock Commercial Bank (VPBank) in order to restructure its debts. HAGL also bought back VND594 billion ($25.83 million) of bonds from VPBank in mid-2019.
HAGL, via its plan to sell off its electricity operations, has gradually dispelled its financial troubles. However, hardships are still apparent, especially since its shocking loss of more than VND1.6 trillion ($69.57 million) in 2019.
HAGL's cash flows talk a great deal of this burden, as net cash flows from business in 2019 were nearly negative VND3.2 trillion ($139.13 million), even deeper than the negative VND2.9 trillion ($126.1 million) in 2018.
The proceeds of transferring its capital in subsidiaries have partly balanced out HAGL's cash flows. According to the 2019 cash flow report, the cash flow generated by selling investments amounted to VND12.46 trillion ($541.74 million) and thus, the net cash flow from investment activities was still more than VND6.82 trillion ($296.52 million).
However, selling off subsidiaries is not a long-term solution and the company needs a sustainable financial solution to create stable cash flows – and 2020 will be the watershed determining the companies viability. VIR
Tin Duong

Hoang Anh Gia Lai JSC (code: HAG) reported the most drastic drop in revenue for the last ten years, with the record loss of VND1.743 trillion ($75.78 million).

The fourth dollar billionaire of Vietnam, Tran Ba Duong, will become the developer of a huge real estate project in Myanmar instead of Doan Nguyen Duc, chair of Hoang Anh Gia Lai Group, who is now focusing on agricultural production.