Gold and money trading: female tycoons win big
Among outstanding entrepreneurs last week were Trinh Van Quyet, Cao Thi Ngoc Dung, Nguyen Thi Nga, and Dang Thanh Tam.
Female tycoon leaves post, daughter makes US$1 billion
In the past few years, the Southeast Asia Commercial Joint Stock Bank (SeABank) under the leadership of the daughter of real estate tycoon Nguyen Thi Nga, chairman of the BRG Group, has had impressive business results with sharply increased profits and capital.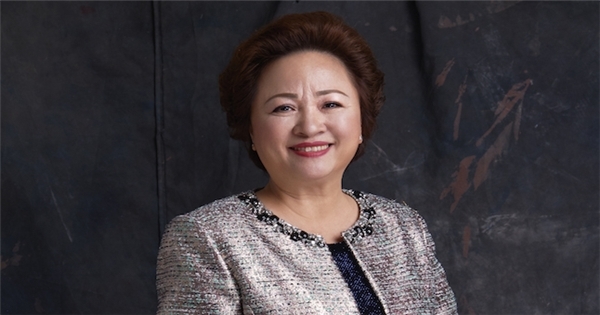 Mrs. Nguyen Thi Nga
SeABank last week officially listed more than 1.2 billion SSB shares on the Ho Chi Minh Stock Exchange (HOSE) (HSX) with the reference price of over VND20,000 per share and the price range of +/- 20%. SeABank's market capitalization is nearly VND24.2 trillion (over $1 billion), equal to the current capitalization of BAB, and lower than that of MSB and EIB.
After 11 years in office, in early 2018, Nga was replaced by Mr. Le Van Tan as SeABank chair. She stepped down to be SeABank's Standing Vice Chair.
Nga's daughter, Le Thu Thuy (born 1983), is now SeABank's General Director cum Vice Chair of the Board of Directors.
In late 2018, Nga's husband - Le Huu Bau - bought nearly 16.7 million rights to buy SeABank shares which were issued to raise capital from Phu My Investment Company Limited, which is owned and chaired by Nga.
Gold dealer's high earnings
Phu Nhuan Jewelry Joint Stock Company of Mrs. Cao Thi Ngoc Dung has just announced it earnrd net revenue of more than VND5 trillon in the first two months of 2021, an increase of 37% over the same period last year, and after-tax profit of VND380 billion.
The impressive growth even during the Covid-19 pandemic was thanks to the retail sales of gold bars and gold jewelry during Lunar New Year, God of Wealth Day and Valentine's Day.
In the past year, the price for PNJ share increased from about VND45,000 to VND84,000.
Phu Nhuan Jewelry Joint Stock Company continued to make a breakthrough although nearly VND400 billion (nearly $20 million) of investment is still stuck in DongABank Bank (of Mr. Tran Phuong Binh, former chairman and husband of Mrs. Dung).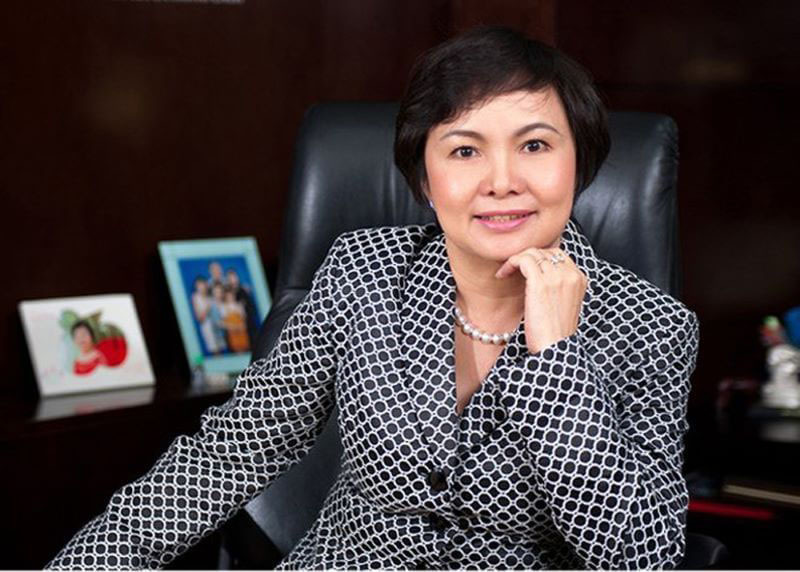 PNJ Chairwoman Cao Thi Ngoc Dung.
In 1992, PNJ was one of the founding shareholders of DongA Bank with a ownership ratio of 40%. Dung - Chairwoman of PNJ's Board of Directors - was also the Chairwoman of DongABank's Board of Directors in 1992-1997.
Another turning point for PNJ was that in the 2016 period, this company boldly moved from gold bar trading to gold jewelry retail. Recently, PNJ jumped into the field of pawnshops.
Industrial property tycoon earns trillions of VND
Kinh Bac Urban Development Corporation (KBC) of Dang Thanh Tam has revealed an ambitious business plan, with 2021 consolidated revenue of VND6.6 trillion and after-tax profit increasing 6.7 times year on year, to VND2 trillion.
In the first two months of the year, Kinh Bac Urban Development Corporation attracted more than $1.2 billion of foreign investment capital (accounting for 50% of the country's total) to his industrial zones such as Quang Chau in Bac Giang province and Trang Due in Hai Phong city.
Kinh Bac Urban Development Corporation now has the opportunity to thrive after a difficult year. In 2020, this group's payable debt increased more than 2 times from VND6,052 billion at the end of 2019 to VND12,940 billion by the end of 2020. Short-term debt rose by more than 1.5 times in 2020 while long-term loan balance skyrocketed by more than VND3,000 billion in the year.
FLC shares return to par value after 7 years
FLC Group's shares returned to par value of VND10,000 after losing this mark nearly seven years ago. In March alone, the price of FLC share increased by about 56%, and it has gone up to 115% since the beginning of the year.
The goal of bringing FLC share price to the par value has been mentioned many times by Mr. Trinh Van Quyet, Chairman of FLC Group. He has said that the share price would be many times higher than the current value, at least 5 times higher.
At a conference in late 2019, Quyet apologized to shareholders as the price for FLC shares was only over VND4,000 per share. This made the plan to issue 300 million shares with the price of VND10,000 to fail.
Since mid-2020, Quyet has raised his ownership rate in FLC Group. Currently, he holds more than 215 million FLC shares, equivalent to 30.34% of the capital.
According to documents submitted to its annual general meeting, FLC Group targets having consolidated revenue of VND15,250 billion this year and consolidated after-tax profit of VND880 billion. Last year, it saw a profit of less than VND310 billion but it still far exceeded the initial plan, with a loss of nearly VND2 trillion.
Son of Novaland Group chairman buys 3.3 million shares
Ms. Nguyen Thi Xuan Dung, Acting CFO of No Va Real Estate Investment Joint Stock Company (Novaland - NVL), announced she will buy 350,000 NVL shares on March 24, to increase her NVL shares to 354,746 units, equivalent to an ownership rate of 0.033%.
Dung was appointed as Acting Finance Director of Novaland on March 1, 2021. Previously, she was Novaland's Director of Capital Market and Investor Relations.
Meanwhile, Bui Cao Nhat Quan, son of Novaland's Chairman, bought more than 3.3 million NVL shares from February 18 to March 2, thereby increasing his ownership in Novaland to nearly 4.3%.
In the same period, Mr. Bui Xuan Huy, Member of the Board of Directors cum General Director of Novaland, bought over 2.9 million NVL shares, with an ownership rate of about 3.8%.
Thu Ky

The overload technical issues of the Ho Chi Minh City Stock Exchange have been a subject of controversy over the past few weeks, with the blame being attributed to poor management and incompetence of an age-old technology. 

For 2021, the firm expected Vn-Index to fluctuate in range of 1,070-1,250.