Glut in steel forcing industry leaders to halt programmes

The largest steelmaker in Vietnam is considering a hold on its third blast furnace facility due to concerns with China's steel presence in the country.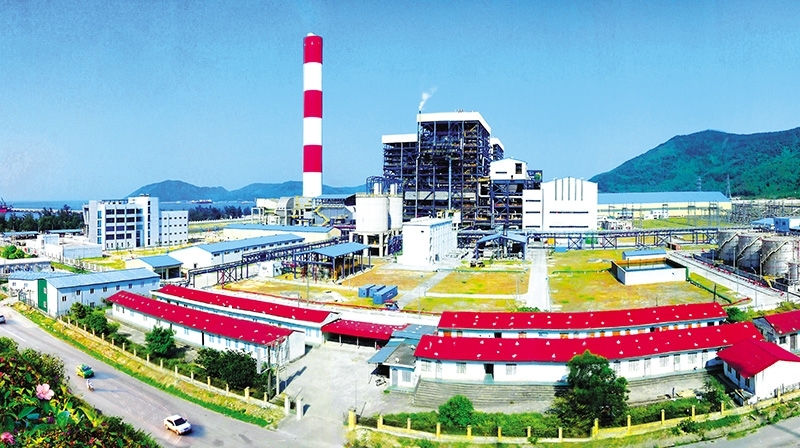 Vietnam may impose a tax rate of 5 per cent on imported hot rolled coil steel products
After firing its second blast furnace last year to bring Hung Nghiep Formosa Ha Tinh Steel Company's annual production capacity of 6.71 million tonnes of liquid cast iron with sales estimated at $3.5 billion, Formosa may pause further plans over supply-demand imbalances as Chinese steel spreads into Vietnam.
In fact, rumour of Formosa's plan had circled over recent months but the group has yet to provide any official information.
However, a Ministry of Finance (MoF) document stated, "The ongoing trade war between the United States and China is raising concerns with massive amounts of cheap Chinese steel products entering Vietnam, leading to chaos. This has forced the company to consider suspending the company's plans for the third blast furnace."
The document stated that Vietnam imports more than eight million tonnes of hot rolled coil steel (HRC) each year, in which 40 per cent comes from China.
As a result, the MoF is collecting opinions to impose tax rates on imported HRC of 5 per cent.
The proposal, made in July, has also been put on hold while more information is collected. If the proposal is adopted, it would be favourable for Formosa.
HRC is used in industrial fabrication of shelving, office furniture, postboxes, and more.
It is also used as a substrate in welded steel tube, pipe production, and heavy industrial equipment in the agricultural industry, as well as to produce sheet metal.
It is estimated that Vietnam imports about 30 per cent of HRC to meet domestic demand.
A tax rate of 5 per cent could lead to an increase in state budget revenue of VND3.15 trillion ($137.15 million), according to the MoF.
The estimated number could be lower as businesses seek imports from other countries without any tax rates such as South Korea and ASEAN member states.
However, Tran Quoc Tri, general director of Ton Hoa Sen Group, a leader in the field of manufacturing and trading steel sheets in Vietnam, hoped for rejection of the MoF's ideas to increase HRC tax, saying the sector would face more burdens if proposals were approved.
He said that the company is running under capacity, with limited material resources.
Formosa was licensed in 2008 with the registered capital of $2.7 billion.
However, the company has sought to have its investment certificate amended 14 times, gradually increasing its chartered capital from $7.8 billion in 2012, and $10.5 billion following the latest adjustment in 2015.
Around 85 per cent of ­Formosa's total output of HRC is for domestic use, with the remaining being exported.
Some of Formosa's customers include POSCO International Vietnam Co., Ltd,, and SMC Investment Trading JSC.
Formosa's steel production in the first six months of 2019 reached nearly 3.2 million tonnes, up 69 per cent on-year.
The company's total tax payment to the state budget has hit more than VND4.2 trillion ($182 million).
The company notably was embroiled in scandal in 2016 after an environmental incident.
The nearly $10.6-billion Formosa Ha Tinh Steel plant discharged toxic waste that polluted more than 200km of Vietnamese coastline, devastating sea life and local economies dependent on fishing and tourism.
Four months later, Formosa offered a public apology and pledged $500 million as compensation for affected local fishermen, households, and organisations. VIR
Thy Nguyet

According to the Vietnam Steel Association (VSA), in the first nine months of 2019, domestic steel output reached 18.83 million tons, an increase of 6.7 percent compared with the same period last year.

The biggest difficulties facing Vietnam's steel industry are trade remedies applied by importing countries and supply of materials.