Funding attraction events look to get back on track

Due to the impact of the novel coronavirus epidemic, investment  promotion activities of localities and enterprises have been delayed, possibly impacting Vietnam's efforts to attract foreign funding.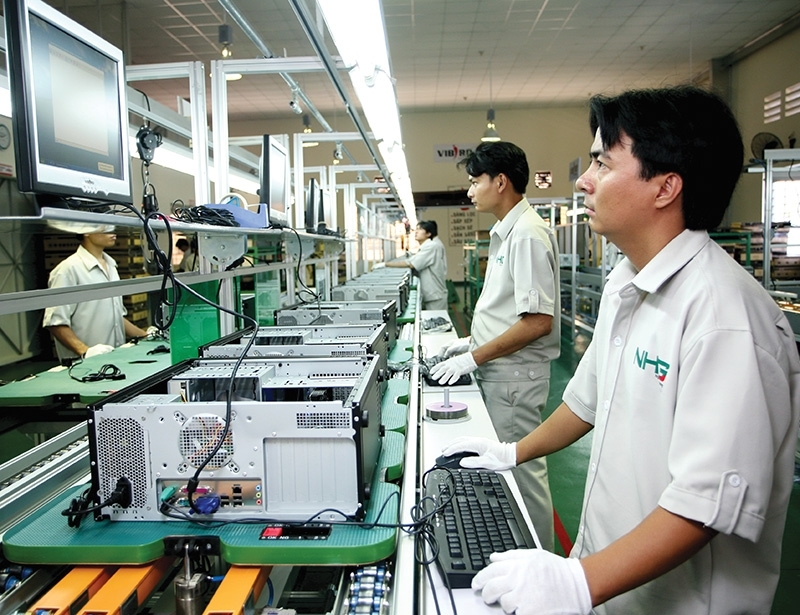 Promotional events overseas have had to be curtailed, affecting the country's efforts to attract foreign direct investment
As of now, the novel coronavirus, or COVID-19, epidemic has affected almost all sectors in the economy, from import-export turnover to tourism, industry, services, and agriculture. Especially, foreign investment activities, including inbound and outbound investment promotion programmes, have been cancelled altogether because of the outbreak.
According to Nguyen Dinh Nam, founder and CEO of investment consultancy IPA Vietnam, this year, the group had planned to organise four investment promotion programmes overseas – in mainland China this quarter, South Korea in the next quarter, Hong Kong in the third quarter, and Japan in the fourth.
Besides that, IPA Vietnam was to organise business matching programmes for more than 20 business teams from the aforementioned markets to Vietnam. However, due to the disease outbreak, the company had to scrap all four promotion events for enterprises looking for investment opportunities and sponsor investment capital for potential projects in Vietnam.
Regarding cities and provinces, Danang Department of Foreign Affairs have had to delay business trips to serve investment promotion activities in South Korea, India, and Italy which were expected to be organised from next week until the end of the month.
Furthermore, Danang People's Committee was set to arrange a spring seminar in March to help financiers look for investment opportunities.
Instead, the leader of the city has assigned the Investment Promotion Agency to follow the happenings of the COVID-19 epidemic and collect the forecasts from the loal Department of Health to build both official and backup plans.
The northeastern province of Quang Ninh has suffered after the number of enterprises registering to work with the local authorities in the first two months of the year fell by one-third on-year.
"Along with the decrease in business matching, the province had to cancel two investment promotion events with Japanese enterprises in Hanoi and Ho Chi Minh City. However, the province is always willing to welcome enterprises into the province to survey the area or look for opportunities," said Nguyen Duc Tiep, deputy head of the Investment Promotion Division under Quang Ninh People's Committee.
Promotional financing programmes in the first quarter will have to be adjusted. With that, a number of cities and provinces have considered changing the target market from China to other countries that have yet to suffer massive impacts from the health crisis. Notably, the northern province of Vinh Phuc and the central province of Quang Binh have the vision to target implementation of investment promotion events in countries across Europe and southern Africa, as well as in Australia.
However, according to Nam of IPA Vietnam, changing the target markets is only a temporary scheme in order to limit the impact of the epidemic, because mainland China, Hong Kong, Taiwan, and South Korea are and will remain the traditional markets of Vietnam.
"At IPA Vietnam, we have no changes in terms of the target markets. Instead, we will adjust plans and dates suitable with the goings on, as well as the capacity to control the epidemic in certain countries," Nam said.
Responding to the impact on foreign investment attraction, Do Nhat Hoang, director of the Foreign Investment Agency (FIA) under the Ministry of Planning and Investment, said that the COVID-19 will cause certain difficulties to Vietnam's foreign direct investment (FDI) attraction, especially in agriculture, industry, construction, and commerce. "The delay on operational activities in collaboration with the increase on unsold goods will make new investors hesitant to issue the final decisions, while existing enterprises will delay their plans to expand their operations in Vietnam," Hoang said.
According to statistics published by the FIA, last year, foreign investment capital from mainland China, Hong Kong, and Taiwan made up a large ratio in foreign capital inflow in Vietnam. Notably in the whole year, Hong Kong was the second-largest foreign investor in Vietnam with $7.87 billion, with Taiwan and China also ranking high. Thus, it is expected that the breakout of the epidemic in China will push capital volume from these markets down, at least in the first quarter of 2020 and possibly into the second quarter.
The delay in investment promotion activities will contribute to reducing FDI inflows because such activities are to play a crucial role in increasing that investment.
However, according to Tiep from Quang Ninh People's Committee, the delay will not impact FDI inflows much, and when the epidemic is controlled, these activities will be implemented in a stable fashion as usual.
"In addition, investment promotion and business matching are strong steps for investors to look for opportunities. It takes investors a massive amount of time and hard work before they can make the final decision," Tiep said.
Thus, the priority is how to limit the impact on the capital inflow, while simultaneously catching up with postponed promotional events once the epidemic is controlled.
In general, according to Nam of IPA Vietnam, in order to effectively implement these activities, localities in each region need to discuss information and co-ordinate with each other closely to avoid duplicate events at the same time.
"Agencies and localities need to contact diplomatic representative offices, international organisations, and business associations in Vietnam to work together to build programmes at the appropriate time, because disease control in each country is different," Nam explained.
"If agencies and localities do not have understanding of this, they will face difficulties in implementing plans, as the result will lower effectiveness of operations as well as waste both financial resources and human resources." VIR
Kim Oanh

A survey by Corporate Investment and Mergers & Acquisitions Center also showed that one of the obstacles to M&A deals in Vietnam is the time consuming approval process.

The Politburo will encourage all economic sectors, especially private businesses, to invest in energy projects, Party General Secretary, President Nguyen Phu Trong has said.