Former president of Inter Milan withdraws from Ninh Van Bay

Recapital Investments Pte., Ltd. officially sold its majority stake in Ninh Van Bay Travel Real Estate JSC and withdrew from the Board of Directors.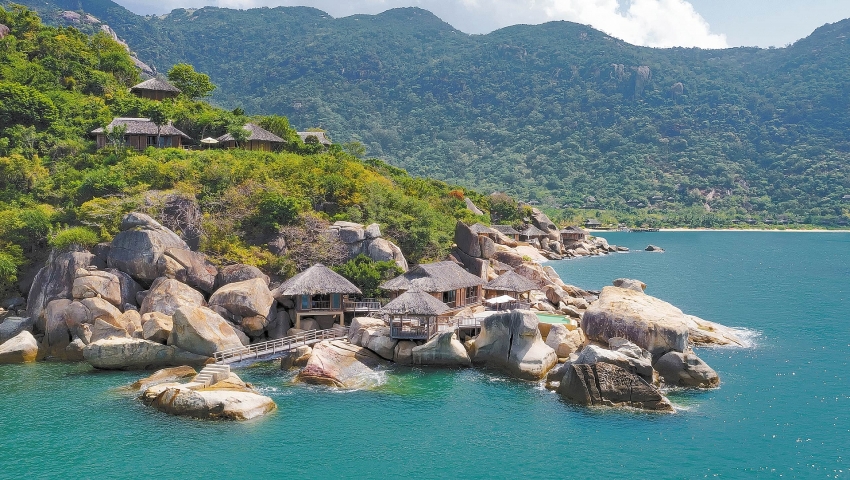 Recapital Investments gave up hope on Six Senses Ninh Van Bay
On November 12, Ninh Van Bay organised an extraordinary shareholder meeting to end the 2017-2022 term of the board of directors and appoint a new board. Accordingly, three local shareholders and two foreign shareholders (Richard Vincent Daguise and Didik Cahyanto) were removed from the board.
Approximately one month ago, Recapital Investments put 21.72 million shares or 24 per cent stake in Ninh Van Bay on sale, decreasing its holding in the company to 10.75 million shares (11.87 per cent).
Recapital Investments is owned by Rosan P. Roeslani, the former president of Inter Milan. In 2013, Recapital Investments poured VND225 billion ($9.78 million) into buying 30 million shares in Ninh Van Bay in order to rescue the company. However, after six years, Ninh Van Bay's charter capital remains lower than its initial chartered capital.
Ninh Van Bay was founded in 2006, mainly operating in the fields of resort real estate with numerous five-star resorts as Emeralda Gia Vien (Ninh Binh), Six Senses Ninh Van Bay (Nha Trang), Emeralda Hoi An (Quang Nam), Six Senses Sai Gon River (Dong Nai), and Lac Viet Tourist City (Binh Thuan). In 2013, the company increased its charter capital to VND905 billion ($39.3 million).
Ninh Van Bay did not hide its ambition to become the leading real estate investment and development company in Vietnam and the region.
However, during the time the real estate market was in deep crisis, Ninh Van Bay expanded investment with a wide range of resort and tourism projects. The lack of funding to implement some projects has forced Ninh Van Bay to suspend Six Senses Saigon River while Ninh Binh Emeralda incurred losses at the first times. In the context of the global economic crisis and the domestic economic and tourism slowdown, Ninh Van Bay reported consecutive losses.
To solve its capital problems, Ninh Van Bay decided to release 30 million individual shares and Recapital Investments was selected as the strategic shareholder. However, the appearance of Inter Milan's boss and the reputation of Recapital Investments did not help Ninh Van Bay revive. VIR
Ha Vy

Vietnam will continue to solicit investment in food processing to add value to the industry, a conference heard in HCM City on November 14.

The Ministry of Industry and Trade will send a delegation to Egypt to study investment in logistics and promote trade in the second biggest economy in Africa from December 1-6.