Fake addresses allegedly associated with origin fraud case

30 firms associated with local electronics producer Asanzo Vietnam, who stands accused of selling Chinese products bearing made-in-Vietnam labels, were found to have listed fake addresses for their registered headquarters.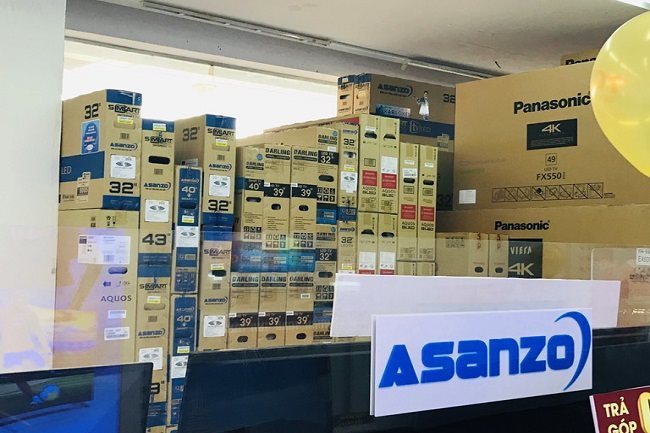 As many as 30 local importers involved in Asanzo's alleged origin fraud are not active at their registered addresses – PHOTO: TNO
The Post-Clearance Audit Bureau at the HCMC Customs Department was cited by Thanh Nien newspaper as saying that the agency had attempted to visit the headquarters of all the 30 firms to inspect their import and export files, but it was unable to work with them as they were not active at the given addresses.
Local police and authorities confirmed that these firms were not operating at their registered addresses.
Most of the addresses turned out to be local residents' houses, cafés or completely fabricated.
The customs department is coordinating with the concerned agencies to pinpoint the import and export operations of these firms, which were reported to have imported products and parts bearing Asanzo labels.
The ministries of public security, science-technology and finance are investigating allegations of product origin fraud by Asanzo. Their conclusions will be released on August 30.
Founded in 2013, Asanzo Vietnam has launched multiple mobile phones and home appliances, such as air conditioners, microwave ovens, cookers and blenders, with TVs being its key product line.
The company's television products alone hold about 15% of the television market of the country, while its revenue target for this year is VND10 trillion, or some US$430 million.
The company, as reported by Tuoi Tre newspaper, has imported electronic items from China – either components or finished products – for the past five years. It then assembled them or simply attached Made-in-Vietnam labels to the products before selling them on the local market.
Following the newspaper's investigation, several major retailers of mobile phones and home appliances, such as Dien may Cho Lon, Dien may Xanh and Nguyen Kim, have taken Asanzo-branded items off their shelves.
This prompted the electronics producer to file a lawsuit against the newspaper in late July over its reports. SGT

Asanzo, a 'rising star' in the electronics industry with revenue of VND6 trillion in 2018 and annual growth rate of 44 percent per annum, has been suspected of committing fraud by declaring that its products are made in Vietnam.

Local electronics producer Asanzo Vietnam filed a lawsuit against Tuoi Tre newspaper on July 25 over its reports which claim possibly fraudulent origins of products sold by the brand.