Experts upbeat about VN's post-pandemic economic recovery, urging firms to focus on new trends
Experts are upbeat about Vietnam's post-pandemic economy, urging enterprises to grasp opportunities arising from new trends, such as digital transformation, energy infrastructure development
 and global production shift as well as new trade deals.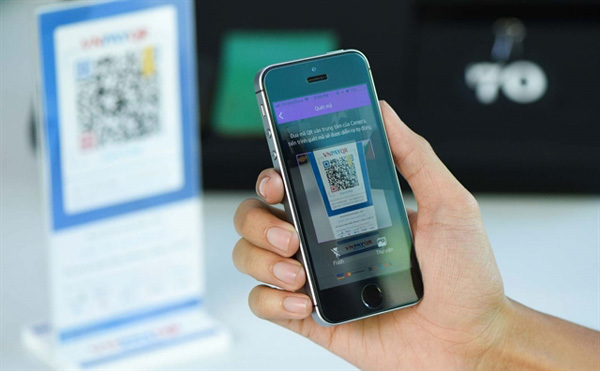 Firms should take the opportunities arising from new trends such as digital transformation and global production shift. — Photo thuonghieusanpham.vn
Chairman of the Vietnam Chamber of Commerce and Industry Vu Tien Loc told the 2021 economic outlook forum on Wednesday that 2020 was a stormy year due to the COVID-19 pandemic which severely affected global and domestic economies.
However, Vietnam shone bright, containing the virus and promoting production, Loc stressed.
He cited the forecast of the Asian Development Bank (ADB) that the Vietnamese economy was projected to expand at 2.8 per cent this year and 6.3 per cent in 2021.
Loc pointed out that three pillars of the Vietnamese economy were maintained amid the pandemic, including strong institutional reform, hastened integration and strengthened digital transformation.
Along with fiscal and credit supports which were limited, the Government should focus on speeding up opening the market, institutional reform and administrative procedure simplification to create a driver for growth, Loc said.
There was room for Vietnam to further improve the business climate and the national competitiveness, Loc said, adding that removing barriers, creating a healthy business climate and raising the private investment would be significant resources for development – "this is the most important thing."
Digital transformation was also creating a firm ground for the Vietnamese economy, he said.
According to Trinh Minh Anh, Office Chief of the Intersectoral Steering Committee for International Economic Integration, Vietnam was integrating rapidly and intensively into the global economy, which was opening significant opportunities for trade. However, attention must be paid to income inequality and uneven development between countries.
Minh Anh said that Vietnam needed to take advantage of new-generation trade deals, namly the Comprehensive and Progressive Trans-Pacific Partnership (CPTPP), EU-Vietnam Free Trade Agreement (EVTA) and Regional Comprehensive Economic Partnership (RCEP).
Vu Tu Thanh, Deputy Regional Managing Director, US-ASEAN Business Council, pointed out that the post-pandemic investment trend should focus on six issues, including uneven impact of the pandemic and opportunities from digital transformation, energy infrastructure development, investment in healthcare industry, global production shift as well as EVFTA and RCEP.
Vietnam needed to focus on taking advantage from the global production shift and investing more heavily in e-commerce which was lighting up the country's economy, Thanh said.
Vietnam's Internet economy was valued at US$14 billion, only after Indonesia, which was forecast to continue expand rapidly in the pandemic.
Deputy President of Hanoi Supporting Industries Business Association Nguyen Van said that promoting the development of supporting industries was important to enable Vietnam to participate deeper into the global economy and attract foreign investment.
Vo Tri Thanh, Director of the Institute of Branding and Competition Strategy, said that enterprises should restructure basing on taking advantage of new trends, promoting innovation and connection as well as enhancinng risk management.  VNS

Vietnam is now struggling to instrument the recovery of its economy that has been seriously rocked by the global health crisis.