Eximbank ordered to compensate Chu Thi Binh with over VND115 billion
The HCMC High-level People's Court has ruled that Eximbank must pay over VND115 billion to Chu Thi Binh, who was swindled out of US$10.5 million by former deputy director of the Eximbank HCMC branch Le Nguyen Hung.
Eximbank officer in Chu Thi Binh case released on bail
Eximbank trying to recover meagre reputation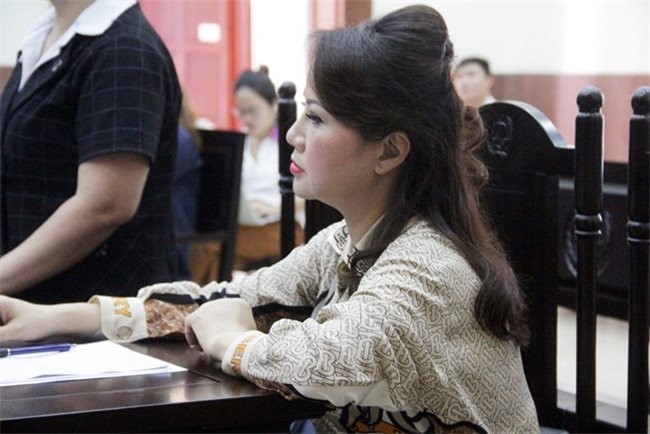 Chu Thi Binh at the court on April 19. Eximbank must compensate Binh at a cost of over 115VND billion - PHOTO: PLO
At a hearing on April 19, the court also turned down Eximbank's appeal, asking Binh to assume part of the responsibility for the bank's losses.
According to Eximbank, Binh had signed documents to authorize Hung to conduct certain transactions on her behalf, allowing Hung to swindle her money.
Meanwhile, Binh's representative at the hearing admitted that Binh had signed some documents, but under the instruction of Eximbank's staff.
On November 23 last year, the HCMC People's Court sentenced six defendants who were employees of the HCMC branch of Eximbank, due to their involvement in the case.
Specifically, Ho Ngoc Thuy was jailed for four years and six months. Also, Nguyen Thi Ngoc Tram, Tran Nguyen Xuan Lan, Nguyen Thi, Cao Lan Phuong and Luong Quoc Anh received suspended sentences.
Hung has since fled overseas after appropriating VND245 billion from Binh and is now being wanted throughout the world.
Eximbank had earlier been required to make a full payment of VND245 billion and VND103 billion, as the interest accrued from the amount to Binh.
Eximbank later lodged an appeal, protesting part of the court's ruling.
As soon as receiving the news about Eximbank's appeal, Binh withdrew all VND245 billion in principal and filed an appeal with the municipal court, requiring the bank to pay her VND103 billion, as interest accruing from the principal. SGT