Electronic know your customer/client holds key to digital banking

The banking sector is waiting for the State Bank of Viet Nam to allow the use of electronic know your customer/client (e-KYC).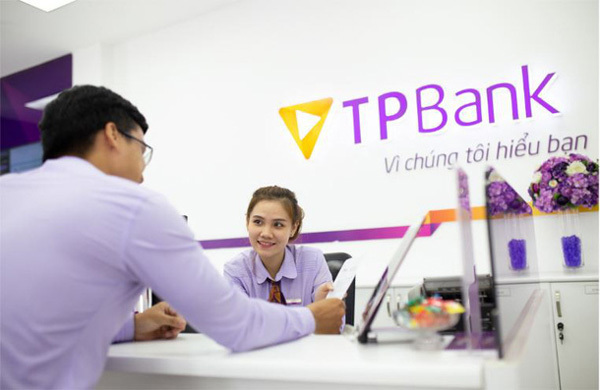 The banking sector is waiting for the State Bank of Vietnam to allow the use of electronic know your customer/client (e-KYC). TPBank was chosen to trial it in January last year. — Photo TPBank
TPBank was chosen to trial it in January last year.
According to LegalDesk Website, KYC or Know Your Customer is a process an institution employs for customer identification. The Securities Exchange Control board of India (SEBI) laid down that any institute that deals with financial transactions or functions as financial intermediaries needs to verify their customer's identity under the Prevention of Money Laundering Act, 2002.
With banks and mutual funds instituting the KYC process for all its customers, it did help with preventing money fraud and identifying suspicious transaction activity of an account holder. KYC is a one-time process that is mandatory for all people of Indian nationality.
eKYC is the process of an institution getting acquainted with their customer, though electronically. The main objective of electronic KYC is to reduce the use of physical paperwork, storage space for such records and the cost and time taken for the same. eKYC permits filing to happen in real-time. This has made the process streamlined and less prone to corruption in industries such as banking, finance, telecom, etc. whereby several customers can be catered to simultaneously with the use of the world wide web, the web says.
In reality, financial service providers that want to develop digital services are facing an obstacle: they are obliged to physically verify the identity of customers to comply with regulatory requirements.
But they need to deliver a customer-friendly experience to keep existing customers and get new ones.
If online verification is made possible, people, especially those who are unbanked, can open new accounts, apply for loans online, take out life insurance policies, and invest in mutual funds, in an era when consumers prefer to interact through online channels.
Because of its advantages, e-KYC is expected to create a digital banking boom in Vietnam, experts say.
Many banks have asked the central bank repeatedly to allow them to adopt e-KYC, but it has yet to do so.
A senior bank executive in HCM City, who asked to be unnamed, said to grow digital banking banks should make it easy for prospective customers to open accounts online.
Now, people have to bring all personal papers to the bank to confirm their identity when they want to open an account.
"This causes difficulties for banks to expand their customer network or provide financial services since people do not want to waste their time over complicated procedures to open a bank account or get other banking services," the executive said.
Ngo Van Duc, deputy head of the payment systems oversight division at the SBV's payment department, said 63 per cent of Vietnamese adults had bank accounts, but the ability to access banking services is still limited, especially in rural areas.
Banking services have been undergoing a rapid process of digital transformation and digitisation, which has fundamentally changed the business models used by banks.
The first foremost aspect is that digital banking lowers transaction costs for banks.
For financial institutions, digital banking can help reduce transaction costs by 30-80 per cent.
There are estimates that when banks adopt a new advanced technology, despite its costs profits increase disproportionately not to speak of the spike in competitiveness.
It also enables banks to integrate a wide variety of services like healthcare, insurance and tourism.
A 2017 survey by IDG Vietnam found that 81 per cent of Vietnamese customers wanted to use e-banking services.
According to figures released last year by the central bank's payment department, 94 per cent of domestic banks have plans to go digital, with 35 per cent developing their own strategies for digital services. Several banks have launched new banking services after going digital.
Many analysts are convinced the central bank will soon allow e-KYC.
One question that crops up is why has it not done so yet.?
The answer may be an insufficient legal framework and high risks.
Analysts admitted legal regulations for electronic verification of customers' identities are not adequate since citizens' data has yet to be standardised and made consistent.
These limitations mean people could easily fake data or carry out cyber attacks.
Some customers said they would not be among the early users of digital authentication technology for financial services since they were afraid of possible security and personal privacy breaches.
But analysts said e-KYC is imperative considering the digital renovation taking place worldwide including in Vietnam.
They even said the Government should allow banks to access the Ministry of Public Security's national population database to ensure they could safely adopt e-KYC.
Investors not keen on construction company shares
The price of Coteccons Construction Joint Stock Company (CTD)'s shares has seen a steady decline since the beginning of this year.
On September 24 it fell to VND96,700, down 60 per cent from its all-time high of VND231,000 in November 2017.
The reason for its relentless fall is the sharp drop in the value of the company's new contracts and the narrowing of its profit margin.
ACB Securities Company has sharply reduced its target price for CTD from VND124,709 to VND87,321.
The shares of another major construction company, Hòa Bình Construction Group Joint Stock Company (HBCG), have lost 65 per cent and are currently trading at VND14,100.
The same fate has befallen many other construction companies in recent times.
Market observers attributed this to the industry's slowdown, with growth at just 7.9 per cent in the first half of this year and estimated to be 7.23 per cent for the full year.
Viet Dragon Securities Company said civil construction demand is not growing as strongly as it was before.
It is a good time for investors to buy construction shares considering their low valuations, analysts have said.
But there have been few takers for this recommendation.
Clearly, investors are not looking only at numbers but also at the industry's growth potential and that of individual companies.
With urban areas everywhere running out of land, the prospects of developing housing are increasingly narrowing.
Construction enterprises face certain chronic difficulties that are not going to be resolved any time soon.
Because of all these factors, analysts expect construction company shares to remain unattractive. VNS
Thien Ly

Rising number of Internet users and mobile phone subscribers is smoothing the way for digital banking in Vietnam to thrive, but huge challenges keep lying ahead, according to insiders.  

It's clear that digitalization is a prerequisite for local banks to survive and develop in the new era.

Digital is fundamentally changing banking in Vietnam and transforming the industry's competitive landscape.