Deposit interest rates fall, deposits drop to 10-year low
Commercial banks continued easing deposit interest rates in late August, causing deposits at banks to fall to a 10-year low.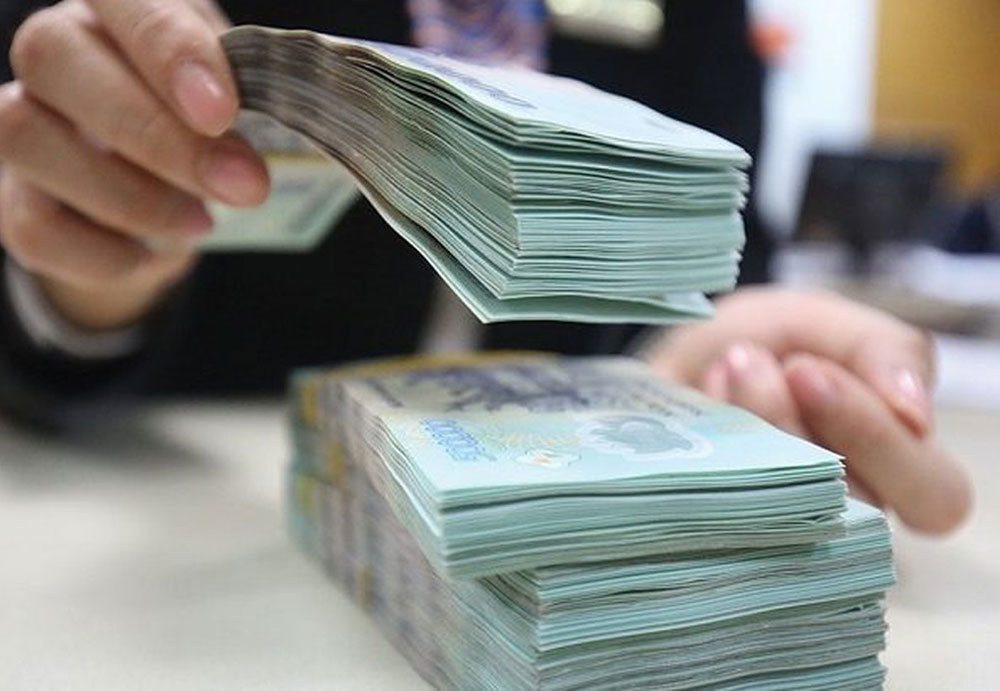 Sacombank's interest rates, applied since August 19, are 0.2-0.4 percent lower than previous ones.
The one-month deposit interest rate of the bank fell by 0.2 percent to 2.9 percent per annum, 3-month by 0.3 percent to 3 percent, 6-month 0.3 percent to 4.3 percent, 9-month 0.4 percent to 4.5 percent, and 12-month 0.2 percent to 5.3 percent.
TPBank cut the interest rate by up to 0.8 percent to 6 percent. For 9-month deposit, the currently applied interest rate is 5.7 percent, down by 0.5 percent.
At Eximbank, the deposit interest rates have decreased by 0.2-0.4 percent since August 26.
Short-term deposit interest rates of the 'big four' banks remain unchanged since early August, but long-term deposit interest rates (12-36 month) of Agribank and BIDV have decreased by 0.1 percent to 5.5 percent per annum.
The big four banks always set deposit interest rates lower than joint stock banks. Their current interest rates are 0.1-0.2 percent per annum for demand and less-than-1-month deposits; 2.5-4 percent for 1-month deposit; 3.2-4 percent for 3-month; 4-6.25 percent for 6-month; 4-6.4 percent for 9-month; and 4.85-6.8 percent for 12-month deposits.
Analysts have estimated that bank deposit interest rates have decreased by 1.5-2.5 percent over the last year. The current interest rates of some deposit products are at their deepest lows in many years.
The low deposit interest rates explain why deposits at commercial banks are so low. Cash flow has been heading toward other investment channels, including securities, gold, real estate and corporate bonds.
According to State Bank of Vietnam, in the first half of the year, people's additional net deposits reached VND151.2 trillion, while deposits from institutional clients and businesses was VND233.2 trillion.
However, the growth rate from July 2020 to the end of June 2021 was the lowest compared with the same period of the last 10 years. In 2016-2020, the net growth rate of people's deposits at banks reached VND330 trillion.
Analysts warn that the low interest rates will prompt people to withdraw money from banks and pour money into other investment channels, causing uncertainties to the economy.
The banking system may be in the state of lacking liquidity, and lacking capital for production and business. As customers have to compete with each other to borrow capital, the lending interest rates will be pushed up and the Government would fail to implement the low-interest rate policy.
In HCMC, mobilized capital in the first seven months was VND3.029 quadrillion, a slight increase of 0.5 percent compared with the previous month and 3 percent compared with the same period last year. 
Tuan Dung

Business associations and industries have repeatedly asked commercial banks to ease lending interest rates to share difficulties with them in the Covid-19 pandemic.

Some people who have not earned enough money because of Covid-19 and have had to borrow money have fallen into traps set by usurers.