Delivery drivers see surge in business on pre-Tet days
Delivery firms and drivers are 'burning candles at both ends' as the number of orders during the pre-Tet sales season has soared.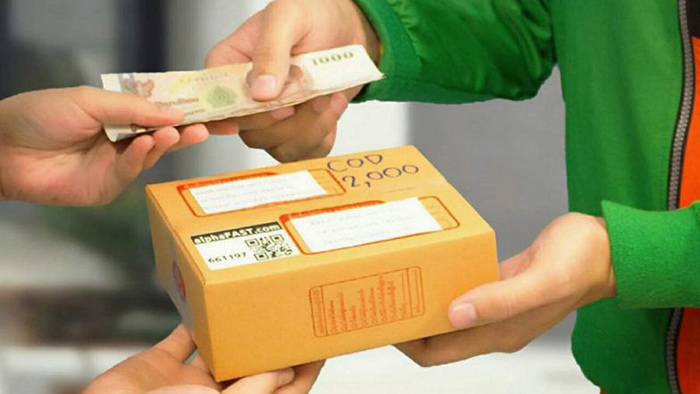 Do Quang Hung, a deliveryman, said he has to be present at a storehouse in Hoang Mai district in Hanoi to take goods to deliver to customers.
Hung said the number of orders has soared pre-Tet and his company is using many delivery drivers who have to work from early in the morning until late in the evening.
On average, Hung has around 100 orders a day in the Hoang Mai area. "There are four delivery drivers in charge of this area. But this is not enough," he said.
"Customers are not there all the time waiting for you. You have to come when they are at home," he said.
Hung also complained that the traffic jams on pre-Tet days, when people rush to markets and shopping centers to buy goods, had made it more difficult to deliver goods.
Last year, Hai had to work until the last days of the previous lunar year and could only return to the home village two days before Tet.
Delivery personnel for home appliances are the busiest now. Ngo Van Thanh, in Ha Dong district, said the number of TV and refrigerator buyers has increased sharply.
Since the beginning of January, e-commerce websites have launched sale promotion programs, offering attractive discount rates and preferences to buyers.
In general, these products are delivered and installed in the evening.
"When we deliver products to customers, we also have to install the appliances. This works requires advanced techniques," he explained, noting that some home appliance deliverymen are lacking in skills.
Delivery race
The shopping demand usually increases by 2-3 times on the last days of the lunar year and delivery service quality is the 'weapon' for firms to compete with each other. Big retailers all try to shorten the committed delivery time.
Tiki has committed providing delivery service through Tet in Hanoi, Da Nang and HCM City. The service allows people to buy goods when they need them instead of having to store goods for consumption during the entire Tet holiday.
Viettel Post is 'playing big' this year offering a single delivery fee of VND24,000 nationwide on orders of less than one kilogram.
Meanwhile, Giao hang tiet kiem is running a program which offers 20 percent fee reduction for the first five orders (with no limitation on weight and type of orders). The delivery fee is just VND30,000 for interprovincial delivery orders. 
Duy Anh

Vietnam's e-commerce market is forecast to continue growing strongly in the time to come thanks to a big population with high rates of young people and internet users.

E-commerce offers businesses, especially small and medium-sized enterprises (SMEs), a direct reach to international customers, boosts their sales, speeds up the marketing process and saves costs, experts have said.