Covid-19 crisis challenges banks

Some commercial banks have announced lower lending interest rates to help their clients overcome the difficulties caused by coronavirus (Covid-19) crisis.
The State Bank of Vietnam (SBV) on February 6 organized a conference to discuss the credit solutions to help ease difficulties for businesses that suffer from Covid-2019 epidemic.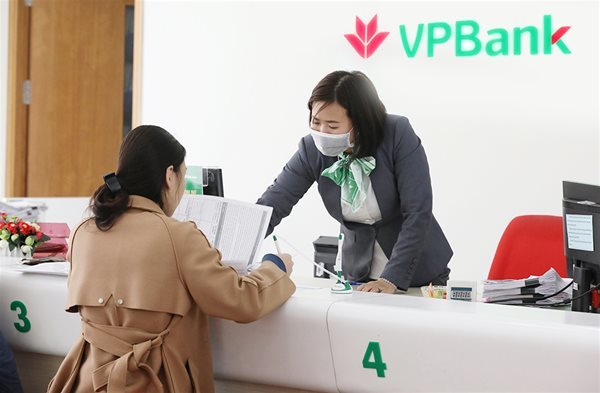 The central bank requested credit institutions to support the borrowers affected by the epidemic. Banks have two weeks to do this.

Some commercial banks announced early solutions to help clients repair the damages caused by the epidemic soon after the SBV Governor's instruction was released on February 4.

VP Bank, for example, on February 4 evening, stated that it has cut the lending interest rate by 1.5 percent for the loans without collateral and 1 percent for the loans with mortgaged assets.

Some commercial banks have announced lower lending interest rates to help their clients overcome the difficulties caused by Covid-2019 crisis.
The policy will be applied to clients operating in the business fields suffering from the epidemic, and the businesses which need to import materials from China or export products to China.

The business fields bearing biggest impact in the epidemic include transportation, warehouse, accommodation and travel, restaurants and booking services, especially tourism provinces such as Quang Ninh, Da Nang and Nha Trang.

On February 6, KienLong Bank said it would slash the lending interest rate by 3 percent per annum for existing clients who borrow money to grow dragon fruit, water melon, durian, jackfruit, mango and bananas for export to China.

Meanwhile, HDBank focuses on businesses in the fields of drug and medical equipment supply. The credit limit for non-collateral loans has been lifted to VND10 billion and preferential transaction fees have been offered.

TP Bank said it would give support to individual and institutional clients depending on their situation. It may continue providing loans when clients need capital, and give support to clients who face difficulties because of transportation interruption. It is also considering slashing interest rates and extending debt payment deadlines.

It is expected that more preferential service packages would be launched in the time to come.

A senior executive of VP Bank estimated that about 1,000 of its clients are suffering from the epidemic.

Can Van Luc, Chief Economist of BIDV, warned that the bad debts will increase in the context of the economic activity decline. State management agencies should not only consider the measures to support the enterprises in epidemic-stricken fields, but also think of solutions to deal with bad debts which will increase.

SBV has told commercial banks not to raise interest rates at this time, including deposit interest rates. It promised to support banks in liquidity and make some adjustments to help banks ease interest rates.
Linh Ha 

The service sectors of China as well as of Vietnam—including transport, accommodation, tourism, retail, hospitality and entertainment—will be hardest hit by the 2019-nCoV outbreak.

Production activities of several businesses in the central coastal city of Da Nang have suffered disruption due to the nCoV epidemic, with enterprises that have transactions with the Chinese market being the worst affected.