Consolidating protection for intellectual property rights

As Vietnam strives to forge a digital economy, there is a growing need to protect intellectual property rights.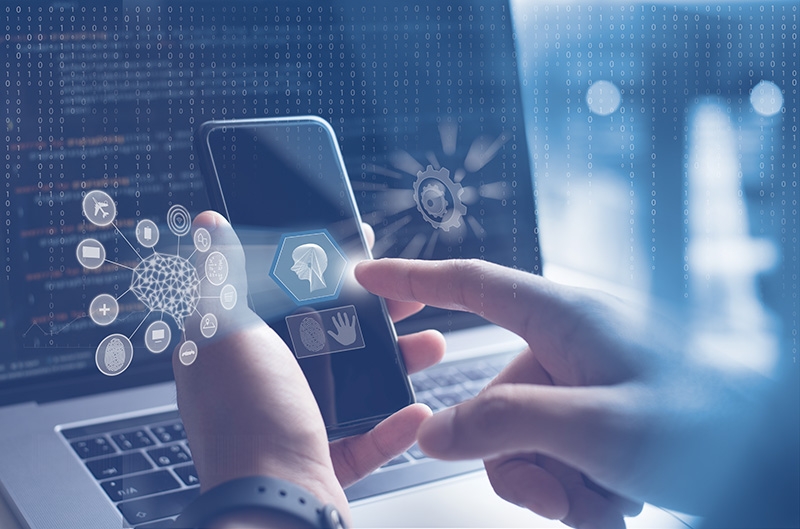 E-commerce and social media are two areas that intellectual property rules now must take into account. 
Tran Manh Hung, managing partner of law firm BMVN, a member of Baker McKenzie, writes about the relations between protection and social media, and the challenges to go digital.
With more than 20 years of internet integration and a booming population, it is unsurprising that Vietnam is consistently listed as having one of the highest number of social media users per capita in the world. In 2023, it is estimated that there will be around 52.8 million social network users in the country, up from 43.8 million in 2017.
Under Vietnamese laws, a social networking site is defined as a system of information that provides its users with services such as storage, provision, use, search, sharing, and exchange of information, including the provision of private websites, forums, online chats, audio and video sharing, and other similar services.
Many aspects of social media are covered by Vietnam's extensive intellectual property (IP) regime, which includes the Law on Intellectual Property, the Civil Code, the Penal Code, and their guiding regulations, as well as international treaties that Vietnam is a signatory of. Further relevant laws include those on IT, e-transactions, online information security, and the recent Law on Cybersecurity.
However, as in other countries, Vietnam has had to strike a balance between promoting and taking advantage of the opportunities of social media with its corresponding issues and potentially negative consequences. These mounting issues and unanswered questions highlight the interplay between IP law and social media as an emerging area of concern for lawmakers and law practitioners.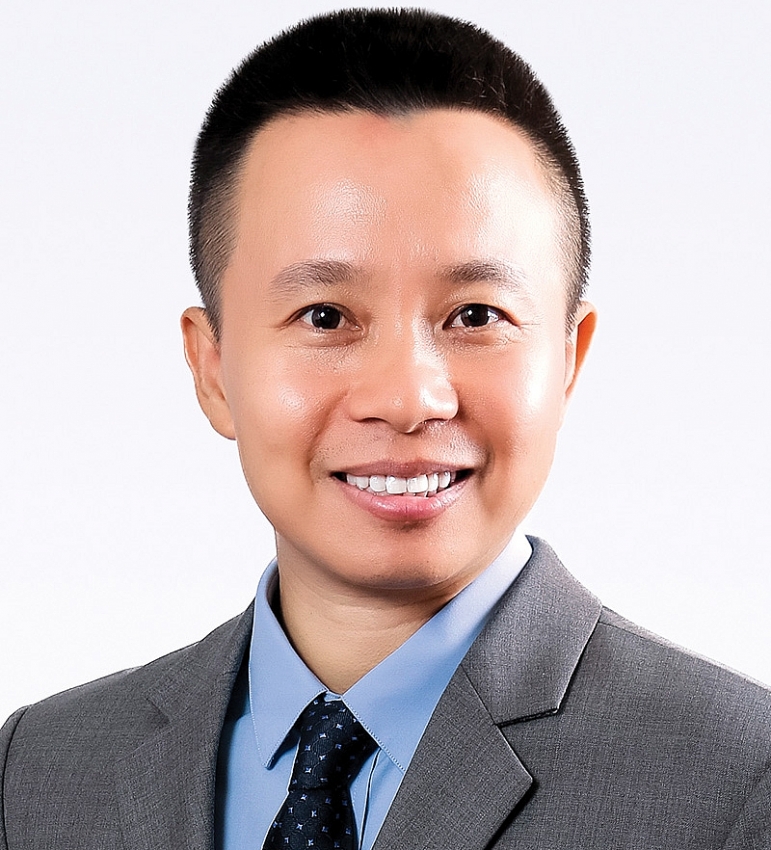 Tran Manh Hung, managing partner of law firm BMVN, a member of Baker McKenzie
Digital piracy
Online piracy is a problem in Vietnam. Pirated content is distributed through a multitude of websites that allow viewers to watch or download movies and TV programmes online for free, whilst making money from advertisements. Many sites are unable to show that they possess copyrights for any of their content, which includes music, movies, e-books, software, and mobile phone applications.
Online piracy causes significant harm and makes it difficult for legitimate online platforms to compete with pirated sites. For example, online piracy in Vietnam is directly impacting the international and local film industry, because new movies are frequently available online while they are still in their theatrical run. A vast number of movies are captured right off the screen by camcorders snuck in by cinema-goers and are then distributed to bootleggers throughout the world.
Online trading
E-commerce has seen rapid expansion in Vietnam, with total retail revenue reaching over $8 billion in 2018, representing a drastic rise from $2 billion in 2013 and $1 billion in 2012. Online platforms play a major role in supporting e-commerce through online shopping sites, social media platforms, and over-the-top applications.
This market expansion has also seen a corresponding rise in commercial fraud and the distribution of counterfeit goods. The use of social media platforms for conducting business has made it considerably harder for inspectors to discover IP violations. In 2018 alone, over 35,000 violating products were removed from e-commerce platforms and more than 3,000 accounts were locked.
It is undeniable that the trading of counterfeit, banned, and smuggled goods on e-commerce sites and social networks is both rampant and damaging to consumption and its corresponding societal benefits.
Online sellers of smuggled and counterfeit goods often adopt tricks and techniques in order to deceive buyers. For example, when posting images on an online channel, sellers often use genuine goods in order to gain the trust of buyers and mislead them into believing that they are genuine sellers. However, after the products are ordered, the genuine goods are swapped for counterfeit ones, which are ultimately delivered to the consumer.
Merchants often use transaction addresses which are different from the actual warehouses used to gather the goods. They also sometimes stock, hide, and sell counterfeit goods from their place of residence in order to hinder inspections.
Another difficulty that authorities encounter when dealing with fake and IP infringing goods on e-commerce sites is that the websites selling the counterfeit goods often use top-level domains, hosts located outside of Vietnam, and fan pages to run ads. Policies and technical measures adopted by e-commerce channels to detect and remove counterfeit goods have so far failed to significantly prevent counterfeit sales.
Notice concepts
From a policy perspective, the government could look to the "notice and stay down" concept recently adopted in the EU's Directive on Copyright in the Digital Single Market, or the "notice and take down" concept, which is also widely used to prevent infringements in the US under the Digital Millennium Copyright Act. These two concepts share the same core principles, as both require internet service providers (ISPs) to take down any infringing content upon receiving notice.
However, the "notice and stay down" concept additionally requires that ISPs have to make their best efforts to prevent the future uploading of specific unauthorised works. Nevertheless, for these procedures to be effective actions taken by hosting service providers to take down content must be consistent and long lasting.
The "notice and take down" concept has faced considerable challenges in effectively preventing the lightning-speed circulation of information, while the requirements of the concept may be difficult for small ISPs to fulfil. However, in spite of these challenges, it is still important for Vietnam to adopt or attempt to experiment with such methods. With applicable modifications to tailor them to the Vietnamese legal regime and social context, these methods could help to more strictly regulate the liabilities of ISPs operating in Vietnam.
Proactive methods
On the IP right holder's side, it is crucial to take proactive actions to counteract copyrights/trademark infringements rather than to solely rely on the authorities. One of these actions is the strict monitoring of online infringements. Depending on the type of products and services, infringements may occur on social media sites and posts or pay-per-click advertising.
Therefore, it is important to spend time searching for any such infringements. The right holders may even use automatic search mechanisms in order to conduct searches more efficiently.
On the other hand, in order to protect trademark rights, trademark owners need to file for trademark registration as soon as possible as Vietnam adopts the first-to-file principle. This action will help trademark owners prevent bad faith trademark applications as well as reduce the legal costs that may arise from ensuing dispute resolutions.
In addition, right holders should carefully monitor the IP Gazette published monthly by Vietnam's IP Office in order to detect any trademarks that may have been filed in bad faith and to accordingly oppose such mark before its application is accepted. Trademark owners can also design counterfeit resistant packaging, involving a broad range of legal and proactive actions.
A counterfeit resistant method that is potentially applicable in Vietnam may include the use of visible markings with special dyes or inks to make it difficult for replication but easier for the competent authorities to determine if the goods are counterfeit or not.
Responsibility of ISPs
Service providers are also responsible for contributing to the movement against IP infringements. Pay-per-download mechanisms and subscription services, as used by service providers such as Spotify to control music piracy, have been proven to be an effective approach for combating IP infringements.
In addition, termination of access to social networking sites in cases of repeated infringements, as applied by YouTube, is also a method to be considered. Service providers should also provide users with the right to file reports against any acts of trademark and copyright infringement.
However, it is important that users be made to provide sufficient evidence of the infringement in order to avoid misleading or fraudulent reports that could result in the removal of lawful posts. This procedure has been adopted by international ISPs, such as YouTube and Facebook.
It is important that local ISPs and e-commerce websites such as Shopee, Tiki, and Lazada implement similar initiatives in order to protect the lawful rights of their users and to adequately respond to counterfeits. VIR

Dinh Huu Phi, director general of the Intellectual Property Office of Vietnam, talks about Vietnam's efforts to develop its intellectual property law to an international level.

E-commerce and fintechs accounted for four-fifths of the total number of big calls for capital in 2019. The biggest deal was worth $300 million.