Chairman of Muong Thanh Group charged with client cheating

Investigators in the capital city of Hanoi have accused Chairman of Muong Thanh Group, Le Thanh Than, of cheating his clients in a housing project.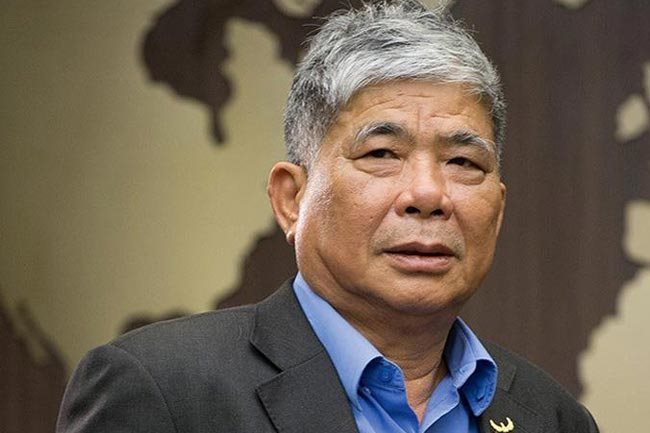 Le Thanh Than, Chairman of Muong Thanh Group, is accused of cheating his clients in a housing project in Hanoi City 
The People's Procuracy of Hanoi City approved a decision to prosecute the 70-year-old Than under Article 198 of the 2015 Penal Code.
Than told the news website VnExpress on the phone that he is on a business trip to Phu Quoc Island off the southern province of Kien Giang, and said he did not know he was prosecuted. "I will check and announce it later," he said.
According to the Investigative Agency of Hanoi Police, his violations related to a housing project, which was set up by one of his companies – Bemes Production and Export-Import Corporation, at the Kien Hung Urban Area in Ha Dong District in downtown Hanoi.
In this project, there was a block of apartments, called CT6 Kien Hung, which was built without permission, and its apartments have been sold out. In order to create trust, Bemes misled its clients into believing that legal documents were sufficient for the apartments. As a result, the clients had put down deposits for the units.
Their housing contracts state that these apartments are eligible for certificates of house use rights. However, the clients had yet to be issued such papers.
In mid-2015, a group of residents in this apartment block sent their letter of complaint to the municipal government, saying that they had not been granted the certificate after three years.
In response, the Hanoi People's Council cited the design plan of the project to announce that the authority had approved only two blocks of buildings. However, the company illegally built another block, with the number of unapproved apartments at 654, alongside four adjacent villas and low-rise houses. All of these properties had been sold to clients, and had been put into use.
As of this evening, investigators already raided four places of the group, with one in the northern province of Dien Bien, where Bemes is headquartered, and three others in Hanoi. They collected some relevant evidence.
Doan Duy Khuong, director of the Hanoi Police Department, said at a meeting of the municipal People's Council in July 2017, that two subsidiaries of Muong Thanh Group, including Bemes, had been carrying out about 12 projects in Hanoi.
"On closer inspection, these projects are suspected of tax evasion and violation against housing administration regulations," he said. SGT
Thanh Thom